Vatsal Impex, the fresh new company which is a subsidiary of Sharda Group and official distributor of Xiaomi in Nepal is swiftly launching new devices. Just within periphery of one month the company has launched many exciting devices. This time Vatsal has brought two new Pro series smartphones. The price of Xiaomi Redmi 3 pro in Nepal is Rs 23499 and price of Redmi 2 Pro is Rs 15999. This is the article with Review, price of Xiaomi Redmi 2 pro & Redmi 3 pro in Nepal.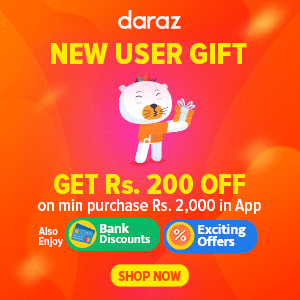 Both devices lie in budget category but due to huge price gap they will get different consumers. The Redmi 3 pro is just a month old and it is surprising that the device debuted in Nepal in such short time and with plausible price. The 2 pro is a bit old which is about eight months but is still a productive device.
The latest Xiaomi Mi 5 is a great hit and fantastic device while the Note 3 is a good competition for biggest budget market. These mobiles serve good ratio of price to value for their price ranges.
These phones are one of the biggest rivals of mobiles in same price range, such as Galaxy J5, J7 and Grand Prime. Redmi 3 pro offers 3 GB RAM, more bigger battery and better processor. The con is only the display because Samsung has AMOLED while Xiaomi only has IPS display.
Here are some notable specification of both mobile phones.
| | |
| --- | --- |
| Xiaomi Redmi 2 Pro | Xiaomi Redmi 3 Pro |
| 1.2 GhZ Quad Core processor | 1.5 GhZ Octa Core processor |
| 2 GB RAM | 3 GB RAM |
| 16 GB Internal Memory | 32 GB Internal Memory |
| 32 GB SD card support | 128 GB SD card support |
| 2200 mAh battery | 4100 mAh battery |
| 8 MP Primary/ 2 MP Secondary camera | 13 MP Primary/ 5 MP Secondary camera |
| 4.7" HD IPS display | 5" 720p display |
Assay
From a first look and comparing the hardware, both devices have fantastic combination. The things come in play while we compare devices in market of same power or price. For price of Redmi 2 Pro, the hardware being provided is perfectly reasonable. Our only concerns are smaller battery size and lower support of expandable storage.
In case of Redmi 3 pro, this is a wonderful mobile because 3 GB RAM, octa-core processor and a 4100 mAh battery is a rare combination. It has perfect screen size, bright plus vivid display, fingerprint sensor and dual SIM card support. It gives a good competition to both the Galaxy J5 and J7 (2016).
If you have a budget that matches price of 3 pro then definitely go for it because it wins many devices in this range. The 2 pro is providing good deal but you will need to be careful on terms with battery because it is a bit small for medium to heavy users. If you are interested in these devices then you can book the and get at Xiaomi Nepal to get them officially.In case you need more power, Vatsal has launched a 10000 mAh Mi Powerbank, Fitness tracker, headphones and Bluetooth speakers.