With the initiation of Make in India project, people are expecting a lot of things. Companies like Samsung are already manufacturing phones from its local plant. India is also exporting its high class luxury train coaches to foreign countries. To fulfill the dream of connecting everyone, a very recently established company named Ringing Bells in Noida has showcased their new smartphone in a astounding price of IC Rs 251. The name of the mobile is Ringing Bells Freedom 251. But as it turns out it is a very big scam.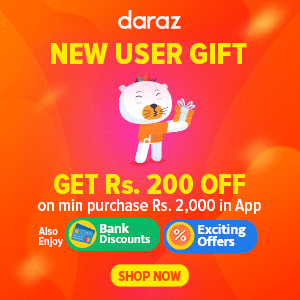 Latest Scam Update: FIR Has been filed against the company and people involved in this scheme. The CEO of this fake company is under investigation. According to news sources they got lots of media attention for free and didn't deliver. As it turns out, it was all fake. There was no phone at all. The company was just masking phone from other companies. In one model a journalist even found white paint covering the logo of real maker.
Also Read: NTC Servers hacked by Nepali hackers
This phone is promising to be world's cheapest smart phone. According to the company, this mobile is now available for booking. The company is promising to deliver the product within 4 months. But after the FIR and start of investigation, the company returned money of booking to customers. The fake company was setup by fresh college graduates. Some news channels were stating that this phone is cheaper than coffee and decent lunch in a restaurant.
Freedom 251 Promise and Specs
The Freedom 251 was launched yesterday in a big function with VIP ministers of India. Some media personnels also got their hands on the model. We also have the specifications of this new phone. It is totally impressive because a phone below $5 is unimaginable. The Ringing Bells Freedom 251 comes with a 4" IPS display and WVGA resolution. It has a 1.3 GHz quad core processor and 1 GB RAM. There is 8GB internal storage and 32 GB external SD card support. The back side has 3.2 MP main camera and front side has 0.3 MP front facing camera. However all this is just imaginary because the phone doesn't exist at all.
The phone is totally made up of plastic and fake promises. It has removable back with India's national flag. The battery is rated at 1450 mAh which is quite small. For OS, it is running Android 5.1 Lollipop. The company is promising 1 year warranty and good after sale service. According to the company it has more than 650 service centers. Actually, the media reporters were shown fake phones from other companies. The company is now said to be facing fraud charges.
Conundrum and Problem
One Hindustan Times article points out potential copyright infringement case. This is beacuse the phone is using UI and icons matching to Apple's iPhone. In addition the phone also didn't have the promised apps like Swachh Bharat. The original logo of device was covered with whitener and it read "Adcom". The company is saying that launch units are just sample. They also claim the units that will be sold will have everything specified on paper and will be legit.
Adcom is also investigating into this matter. At first then it said they sold their phones at $5 actually. The Telecom ministry of India is starting investigation into this matter. Other phone manufacturers and people can't believe that this is real. People have doubt that there may be fraudulence in this. According to Wikipedia, they delivered some units. This matter is very famous now and many meme pages are making jokes.
A lot of things are unclear and uncertainty. All we can do is watch and wait for the mobile. If the promise is true, it is going to be a success. But looking at the news and evidence, the chances are weak.