The Internet has made a very positive impact on the lives of Nepalese people. I have seen the age of writing letters and sending them through the post. And currently, I am experiencing the age of digital communication where we do video calls for free using smartphones and the internet. We all have seen different changes in our society, economy, and habits. Ecommerce is one of the main sectors where we are seeing a huge jump. It is growing in Nepal but we are already facing problems associated with it. Risky Online Shopping, fake products, fake companies, and grey markets are some of them.
Selling and buying goods online is one of the biggest businesses in the entire world. Big companies like Amazon, eBay, Flipkart thrive on it. There are few reputed Nepali companies such as Daraz and Sastodeal. Other companies are also emerging in the market. The growth of eCommerce and digital market is very good but there are some problems. The problem comes due to the unregulated market, misinformation, lack of transparency and bad players.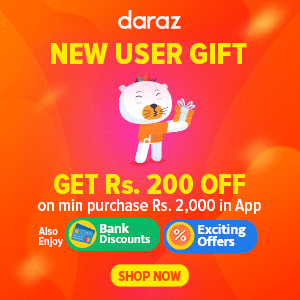 Many people enjoy buying things online from home and many sellers make money this way. The delivery channel also earns and the middle man is removed. It all seems good when we use a good and trusted site or platform. Things take a bad turn when people get in the trap of bad players. Many people of Nepal have been the victim of fake online shopping sites and fake social media pages. Many people are also duped with fake products and are charged high for those.
Also Read: Best 5 Online Shopping Sites in Nepal
Risky online shopping and fake stores
Online shopping and eCommerce is great. We can buy things from the comfort of our home. People love to browse products and purchase them until they have to wake up from the bed and get their cards from the wallet. Funny thing aside, there is a bad part of this business too and it is filed by bad players. If we are purchasing goods from trusted online eCommerce websites, apps and stores then it is great. If we are buying from an unknown seller with less reputation and transparency then it is bad.
These days people can easily create a Facebook page or Instagram Account and put photos of products there. Many of them are real sellers and are profiting from it. But some are fake as well. Recently Nepal Police caught people who were doing such business. According to a news from Annapurna Post, Police caught people involved in fraudulent online shopping business. These people were caught with around NRs 67,00,000 ($66,000). They are caught running pages for advertising their product on social media and duping customers. When people used to put an order, they would ask for payment. And after getting payment, they used to close the bank account and go off the grid.
During the investigation, police found out multiple accounts of involved people in multiple banks. These kinds of fake stores are rampant in the Nepali social media space. There is no way to check the identity and have transparency as everyone hides behind the alias. It is a big issue and we need to be aware of this.
Dropshipping, grey market, and duplicate products
Many people run such pages and accounts in Nepal. To make a Facebook or Instagram profile is very easy. There is no need for verification and legal registration. Anyone can do advertisements and boost their product posts. Therefore many people do this business. Not everyone is to be blamed because I also know a few friends who legitimately run such business with honesty. Some do drop shipping, some sell services such as catering, event organizing while some provide bridal makeup services. Technology is empowering them but it is also empowering the frauds.
Dropshipping is a big business in Nepal and many parties do this. It is useful because we don't get everything in Nepal. So many people import goods from China, India, the USA, and other countries. This helps to get hands-on new quality products but also raises a few questions. Many people do advertisements on social media about unique products and take orders from people.
Some genuinely import original products but some also import duplicate and fake products. Many customers don't know the difference and are duped. The biggest problems are quality and warranty on such a purchase. After-sales services is very rare to see because of the lack of service centers.
Next comes grey products. These are products that come through the unofficial channel. We might have seen cheaper phones in the market that come before launch or even without an official launch. Such products come by unofficial imports. For example, a new Samsung phone is priced at $1000 in the official market. This cost has all taxes and customs included. But suppose a seller buys it from China or India and somehow manages to skip custom. Then he sells it at a cheaper price, then it is called a grey product. The goods are original but are from an unofficial market. This causes loss to the government and the company. After-sales service from the official service center is also rejected in this case.
Unregulated market and control
Police also caught the operator of MK Trade Line on a charge of selling phones without custom clearance. We also got complaints from some customers about their service. The online market is highly unregulated in Nepal. The government is trying to control it but first of all we consumers must be aware. We should all be aware of genuine traders first then only purchase.
We should also know which products are original and which are not. For example, any seller can join a platform like Daraz and Sastodeal. However, all of them might not sell original and white channel products. We noticed that some sellers were listing duplicate grey channel USB drives. It can be easily known from price also.
If it looks too good to be true, it surely isn't true. We also confirmed it with the USB drive's brand official that they don't sell officially in Nepal. Platforms like Daraz have services such as Daraz Mall where only verified original brands sell genuine products. Purchasing from such a section can be a great practice. Do read reviews and try to see for a genuine review. Many of them are fake as well.
There are many counterfeit, bootleg and fake products in the market. Some sellers may charge you a premium for them as well. Don't be duped and purchase from official online retailer as far as possible. Check the product's serial number and tags to make sure the product you received is original. In Nepal, we do hear the huge problems with a warranty, return and after-sale service. Make sure of these things. Don't take risks for high-value things. Only purchase if the seller promises undamaged goods, returns, and refunds. We believe that big companies in Nepal should make it easier for people to get refunds and replacements.
Safer Practice for eCommerce
Talk with the seller and company representatives before purchase. It is your money so use carefully. Try to import from or purchase from the official channel only. For example, you can purchase from Aliexpress directly as well. You do need a USD card for that. We also have a list of best international credit and debit cards available in Nepal as well. Many pages advertise them as representative of such eCommerce MNC. Do the research and see if they are authorized channels or not. Don't just believe the stock images in social media. Search about the product on the Internet as well.
If possible call and talk with the seller to make sure they are selling genuine products. As far as possible, we would take cash on delivery. This makes sure, you get your order in your hands. Only pay through online methods on big and reputed companies. Trust your instincts as well. If you feeling that the company might be fake and fraudulent, don't purchase and take huge huge risks. There are lots of things to be aware of. These days fraudulent activities are on the rise and people who are not much aware of this space are the target. So do tell your relatives and friends and save them from being a victim.