Regular television is getting pretty boring these days. There are no good shows and content to watch except News. Set-Top box is also getting necessary in Nepal. It is expensive then analog TV. So we thought to test streaming service for free. Thus, we got ourselves Roku Express from USA with help of a friend. This is our review and experience with Roku in Nepal.
We are testing and using this device on NTC ADSL 2 Mbps package. This should give average idea to other users how it can perform. In simple, we are loving this device a lot. Roku actually provides service for US but we can make it work here easily. In our view it is better among other competitors in many ways.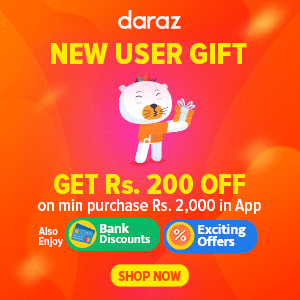 Reason we chose to buy Roku: At first we thought to buy Google Chromecast and then Fire Stick. We realized that Chromecast will always require a mobile to work and there is no app store for apps. Users also need to have cast support on apps to work. Amazon Fire Stick was a bit expensive and many people told us that Roku is better with big channel store.
The Express also comes with a remote which makes it easy. All apps are stored in the device so mobile is not necessary. Still mobile can be used as remote if you want. Screen mirroring is available only from new 2017 devices. We used  App named All Stream on TV and All Connect in mobile to cast videos from mobile to TV with ease. It can stream 1080p videos with ease over WiFi.
Experience
There are lots of apps or channel in the store. Users can easily create Roku account for free without Credit Card. We used US VPN at first to get US account and access to app store. Many channels and service requires cable subscription login credentials. In Nepal, we can easily enjoy many free TV and video streaming services.
Many Nepali channels like Kantipur, AP1 HD, etc broadcast live on YouTube. There are Indian channels also available in YouTube for News. CBSN, RT, Reuters etc are available for free. There are many channels and we can't name them all. Netflix, Amazon Prime can be enjoyed easily with Roku Express.
We actually used our monitor for this. HDMI actually carries high definition audio to monitor. Our monitor has audio out and we connect it to speaker. Users can easily hook it up to their LED, LCD TV using HDMI. It's adapter is 120v for USA but surprisingly it worked in 220v.
ADSL 2 Mbps is holding the stream very well. YouTube streams easily runs at 720p and 1080p. Other channels and streams don't have any problem or latency. We have used Neflix and Amazon Prime also. They all run flawlessly on ADSL speed. So other users with higher bandwidth should have no problem.
Conclusion
We are still digging up good channels and services to watch free in Nepal. Currently we are satisfied and very happy with it. Roku Express is fantastic and serves all purpose. It is easy to use and has lots of features plus channels. There is remote, cast feature and less latency.
Roku Express fulfills all our TV and content consuming need. We don't watch TV that much but mostly YouTube and it does the work flawlessly. The hardest thing is buying Roku in Nepal. The only way is to get it from USA. We recommend asking friends and relatives for this. In our experience, it is a fantastic entertainment system. Nepali and people from other nations can easily enjoy this Roku Express and its services.