Few months ago we wrote about the Samsung Galaxy Note 7 launch, impression and then we published about the ban in airplanes including Nepal and India. From this date the Galaxy Note 7 is officially dead. Samsung electronics have shut down the production of their new flagship. The company failed to solve the explosion and fire problem even after the global recall. It is estimated they would loose about $3.1 billion due to this second recall.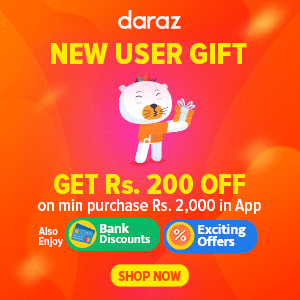 This decision was taken when even the so called safe Note 7 were reported to heat and explode. Many people were expecting a second recall but they actually pulled the plug. Samsung will now cut the loss and try to keep up the profit and regain their tarnished reputation. They had a huge successful momentum after the Galaxy S7 launch this year. Some surveys indicated that 40 percent of Samsung smartphone owners would move to new manufacturer.
The Note 7 was supposed to keep the dice rolling and gain over the iPhone 7 and  iPhone 7 Plus. They hurried the production of the new smartphone but it backfired really hard. This fiasco is one of the biggest incident in electronics history. Samsung has now told all the Note 7 owners to turn down their phone and return it to the retailers. They have also issued a fireproof box and gloves for the customers to ship the defective pieces back.
We also recommend everyone to turn their Note 7 down and send it back as soon as possible. This phone wasn't even launched in many regions including Nepal. Our suggestion is to get full refund and buy the upcoming  Galaxy S8. If you are in a hurry, we suggest buying Galaxy S7 Edge.  The Korean giant should now totally focus on their upcoming biggest flagship which is the Galaxy S8.
Many people bought Note 7 from grey market and we suggest them to return the handset to the dealer. Some people may try to keep as they don't have problem but this phone won't be getting any updates or spare parts. It isn't worth keeping anymore, except as a collectors edition. Samsung now has a huge dent on their image after the failure to solve the problem even after the recall. According to many people, the launch and recall were both done in a hurry.
This debacle has obviously tarnished Samsung's reputation. The news of such smoking and fire spread worldwide very fast. Many people are now questioning the quality of Samsung smartphones. There is also a group of people who understand this and say that accidents happen. Actually we also have to accept that the company is pushing the limits in battery size, design, size and power.
Samsung won't refurbish or repair these phones. They are simply going to dump all of them. Some people are worried about the environmental effects after dumping more than 2.5 million brand new smartphones.
Crumble and recovery
The Note 7 was one of the best smartphone till now and there are no phones to take its place. There are few that can help in the situation but can't completely fill the void. Some people have jumped to other manufacturers like Apple and Google. There have been some reports of iPhone explosion and hissing sound on heavy load. Samsung might even kill the whole Note line to protect the brand image. Some reports and tweets indicate that loyal users are denying to return the phone.
We and many people are ready to accept this accident because mistakes happen. Our suggestion is to totally focus and make the next Galaxy S8 safe and unquestionably brilliant. People now want a quantum leap from Samsung. They will now have to put efforts on budget devices and get profit from them. We still believe in Samsung and recommend their other devices but Samsung Electronics will definitely need to put lots of effort in convincing people to cover for this damage. Samsung is also offering $100 to people who exchange recalled Note 7 for another Galaxy mobile.