Samsung is pushing OS updates faster than previous years. Google is also telling the manufacturers to provide the new Marshmallow updates to all compatible devices as soon as possible. Last year we covered Lollipop update in many devices. We know that most of Samsung Galaxy devices launched in 2016 will get Android Marshmallow update. In this article we are covering the list of guaranteed Samsung Galaxy 2015 devices that will get Marshmallow update. This includes Samsung Galaxy A series, J series and On series.
Security update, patches are also of great importance. This year we are excited about the new Android 6.0.1 Marshmallow update. Unlike Lollipop, this year there are major changes in system, handling, UI, icons and functions. We have found out the list of all variants of Galaxy phones with the help of revised manuals. The Galaxy phones have models selected according to country and some functions like 4G and NFC.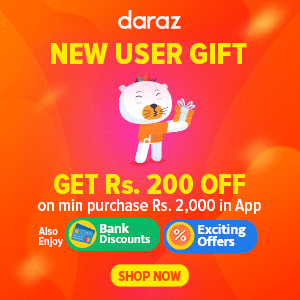 For example there are cases that some models do not receive updates even though they are same phones. The Galaxy Core Prime(G360H) didn't get Lollipop but Core Prime 4G got the update. This happens a lot so we will clearly list all the phone models that are sure to get the updates.
Below listed smartphones will get Android 6.0.1 Marshmallow from Samsung but the time is unclear. This list only points out model but not country. Country wide and world wide penetration will take time. In case you want to update your phone before getting regional update or OTA, you can flash by downloading firmware. Only flash firmware that matches your model number perfectly.
The list is given below: It is based on the new manuals released on June 2016
Galaxy A 2015
These phones were announced in 2014 but launched in 2015. The original A series came with Android KitKat, then were updated to Lollipop. Now, they are going to get Marshmallow update. These are the selected handsets which will get the new update.
In Galaxy A7 original family we have SM-A700H, F, FD. 
From the Galaxy A5 2015 : SM-A500H, F, FD, FU, Y, F/DS, G, H/DS, FQ, G/DS, W.
Galaxy A3 hasn't been indicated in the updates.
Galaxy A7 update process initiated a month ago. Galaxy A500W is the first phone to get Marshmallow update in Canada on July 25th. In second step A500FU was updated on 29th July in many countries.
Galaxy E 2015
Sorry, Samsung hasn't updated or provided any information on E series because it was discontinued in many countries. The J series took the segment of this phone.
Galaxy J 2015 Original
The J family is one of the most popular budget range phones. They have excellent specs and performance. There is no doubt that it is budget level king in market. The new roll out will now further enhance the phone and also improve customers after sales view on the company and the products.
Galaxy J7 2015 includes SM-J700H/DS, F, H/DD, F/DD, F/DS in the road-map.
For the Galaxy J5 2015 we have SM-J500F, FN, H/DD, F/DS, G/DS, Y,  F/DD, H/DS .
The J2 and J1 won't be getting the new update.
Galaxy On 2015
Both SM-G550FY and SM-G600FY will be upgraded to the newer OS. The Galaxy On5 and On7 were exclusive in India. They didn't even ship to neighbor Nepal. This was due to market, Nepal was selling J series swiftly but Indian market already wanted more. Thus On series made its way to India but not Nepal.
We believe this is the final wave of update. We can't expect official Android Nougat updates in these phones. Only flagship phones of this year and last year will get those updates. Many custom ROM are available in the market if you want to customize your devices more. We will update this post if any addition or revision is done.