Samsung is getting very good at rolling out updates. Our old Galaxy Core Prime got a new update this March. Last year we published a list of 2015 smartphones that were going to get Marshmallow update. This year the list is bigger because graciously Samsung is updating old devices as well. Almost all Samsung smartphone launched in 2016 will get Nougat update for sure.
The question is when and how much of overhaul. Our original Galaxy A5 got two major OS updates but the UI change was very little. In the Marshmallow update J series phones got new UI but some old phone like Note 4 were not provided those sweetness. We see that, the updates are made for phone which are high in use and demand.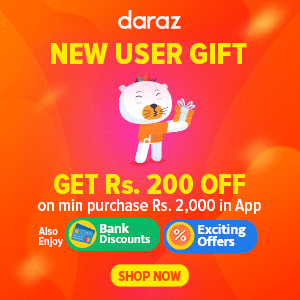 Samsung is constantly rolling out required Security Patches and few updates to older devices as well. They are not regular but we appreciate the support even after 3 years. Users can now enjoy more special features from Nougat. Switching to previous apps by double tapping multi windows, better power saving and security are one of them.
Blurred background in app drawer, transparent folders. New Grace UI, Blue-light filter and AOD depends upon decision of Samsung. They didn't give new UI for original A series in Marshmallow update but J series got it. Lets see what happens. The list of Galaxy smartphones that might get Android 7.0 includes S series, A series, J series and On series smartphones
S Series:  We all clearly know that all versions of latest S series are going to Nougat update. Almost all flagship phones from last two years have the update. Samsung Galaxy S7/ S7 Edge, S7 Active S6/ S6 Edge, Galaxy S6 Edge+ and Active have been refreshed. The updates roll out according to reason and operators. Samsung told us that the firmware are first developed and then tested before rolling out. This is the reason of delay in most cases.
Note Series: Only Galaxy Note 5 is left in the family now after sad demise of Note 7. Some countries are already getting Android 7.0 updates with improved features. Other regions will be updated shortly.
C Series: New Galaxy C lineup made its way to few countries outside China. They are now available in Nepal, India and few more countries. This series includes best phones like C9 Pro, C7 Pro and C5 Pro. These phone are sure to get the 7.0 update.
A series: A series is one of the most elite family in Galaxy line. The company made for people who want high-end features and would wait and also spend less. A series is evolving very nicely. It is fascinating to hear that all versions of Galaxy A series are getting update.
This includes mobiles from Galaxy A 2015, 2016 and 2017. A 2016 and 2017 phones are one hundred percent sure to be updated but other sources also confirmed that original A5 2015 is also getting the update. We also have high-end A series phones such as Galaxy A8, A9/ A9 Pro in the queue.
J series: Samsung knows that it is their very important series. This lineup is the true winner in budget category. According to sources Galaxy J3, J5, J7 2016 and J5, J7 Prime are sure to get the updates. We have to see if original J5/J7 are going to get it or not.
On Series:
Galaxy On7 Pro and On5 Pro are reported to be getting Nougat update. These are special phones in the budget segment which fill space in gap of J series phones.
This is the current information we have. This information will be updated regularly as new information comes. Many old devices are going to get the update. The only question is when. Samsung is a bit slow in rolling out updates but lets wish for the best.