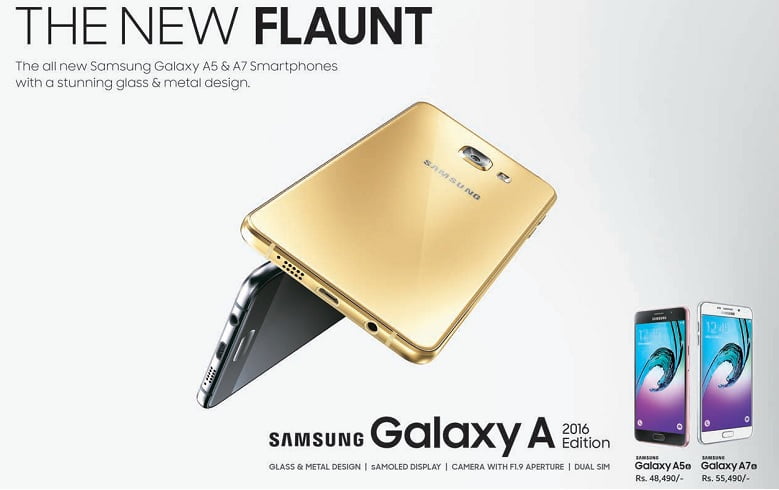 Samsung Nepal is rapidly launching new mobile phones in market. They just launched Galaxy A (2016) series phones with fourteen days of Galaxy S7 and S7 edge launch. Galaxy A5 2016 and A7 2016 were released with a premium price. The new revised phones came to market approximately after one year of first original A series. The Samsung Galaxy A5 2016 price in Nepal is Rs 41900 while the price of Galaxy A7 2016 is Rs 50900.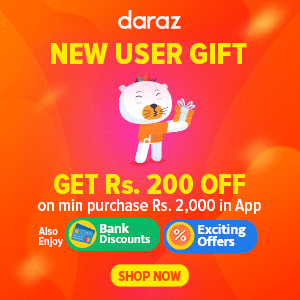 New series models are priced higher at launch than previous models of last year. The phones don't only have high price but obviously upgraded features. To help you what is upgraded, updated, added or removed check our comparison of Galaxy A (2015) vs Galaxy A (2016) series. We have compared all the handsets of the family except A8, A9 because they don't have rivals yet.
The market demands mostly 5 inch or 5.5 inch phones. To be exact 5 inch is highly loved by many people due to perfect size. This is main reason of J5 and A5 to be very famous.
Company will be focusing highly on mobile of budget to mid range due to its increasing popularity. The J series, A series are among the most popular, demanded phones in market. This is why the company is upgrading both series. The new J 2016 edition is coming soon in Nepal. We have a confirm from Sammobile's firmware release list.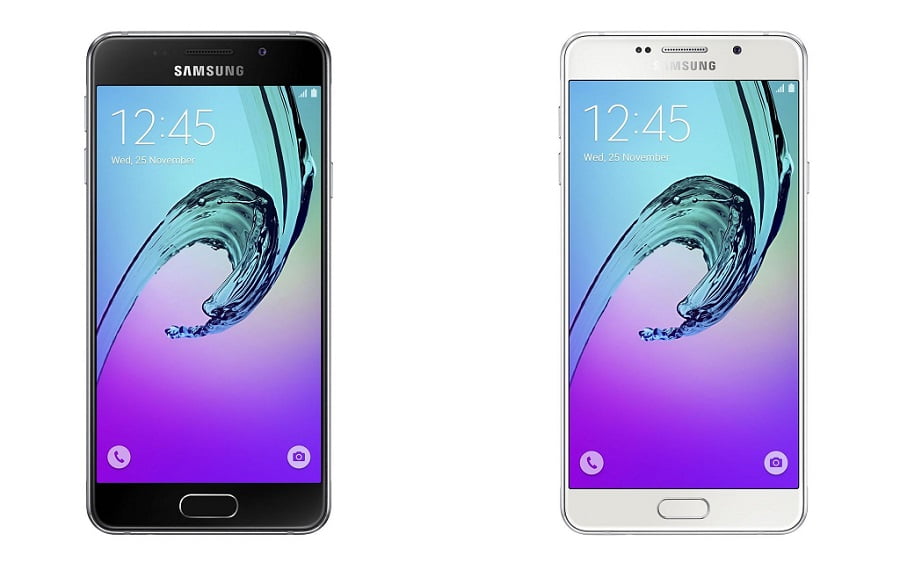 Last year the Galaxy A series was a hit due to its slim metal body with Gorilla Glass 4 and 13 MP f/2.0 camera. This year it is metal with full Glass cover, f/1.9 aperture lens with Optical Image Stabilization (OIS). Both J and A series have Super AMOLED display so the display is vibrant, with deeper blacks and punchy colors. The brilliant Samsung's SAMOLED screens are now coming in budget phones which is well praised by consumers.
The 2016 edition phones have bigger battery, increased RAM, almost doubly powered processor, latest operating system, software features and optimization. Many grey market third party retailers are/were selling in much lower price but the Samsung is preparing itself to fight the grey market. Well the genuine shopkeepers will sell you the phone below MRP by cutting down the profit margin.