The Galaxy A series has evolved a lot since its launch. It is people's and company's favorite lineup as it brings great features to mid-range in cheap. Samsung launches new Galaxy A phones each year and they usually update the older ones. This time they have launched the new Samsung Galaxy A51 and Galaxy A71. These models are the result of years of improvement in technology. Both of these phones are mid range models but offer alot.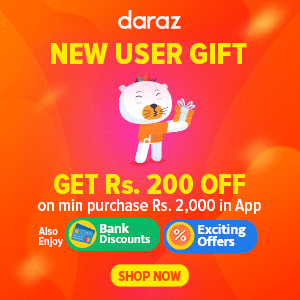 Nowadays, Samsung updates its smartphones twice a year. Just about 6 months back, they launched the Galaxy A50s and Galaxy A70s. Now here we are with two new models. These are not just simple upgrades, there are some serious changes too. One of the main things is the camera and the screen. For the cost, the price of Samsung Galaxy A51 in Nepal is Rs 38,399 and the price of Galaxy A71 is Rs 49,999.
The company has learned a lot and refined its mobile phones. These days people many good things they can get from a smartphone in low price. The Galaxy A lineup now provides the best quality screen, larger battery, great camera, and good build. Internals are much better and the design is also good. However, the company has moved to glastic from old metal and glass design.
Galaxy A71 Specs, features
Screen: 6.7″ SAMOLED with 1080×2400 resolution
Display Protection: Gorilla Glass 3
SoC: Qualcomm Snapdragon 730
Processor Details: 2.2 GHz Dual Core and 1.8 GHz Hexa core sets
Memory: 8 GB RAM
Storage: 128 GB Onboard
Battery: 4500 mAh with 25W fast charge
Rear Cameras: 64 Megapixel with f/1.8 aperture wide-angle main, 12 Megapixel ultrawide with f/2.2 aperture, 5 Megapixel macro camera and 5 Megapixel depth sensor at f/2.2
Front Camera: 32 Megapixel with f/2.2 aperture
This new smartphone has features like a flagship phone. If we just compare the hardware with Galaxy S of just two years back, it will show the change in technology. The Samsung Galaxy A71 has a giant 6.7 inches Infinity O AMOLED screen with FHD+ resolution. On the inside, there is octa-core Snapdragon 730 and 8 GB RAM. The internal storage is also 128 GB and external micro SD card support is up to 512 GB. Battery size is also very big at 4500 mAh. This is totally flagship-level gadget with high-end specs. The only thing keeping this model in mid-range is the processor.
There are 4 cameras at the back. The main one is 64 MP and it is accompanied by 12 MP ultrawide, 5 MP macro and 5 MP depth-sensing module. The macro camera is a new one and it has an aperture of f/2.4. Macro lets users take close shots of near and small objects. It gives great focus and sharpness on the object with a high depth of field lens blur to the background. Video recording support is also high. We can take 4K videos at 30 fps, 1080 at 240 fps and even 720p at 960 fps. The front camera is also 32 MP which means the selfies come out really sharp and vivid.
Galaxy A51 Specifications, details
Screen: 6.5″ SAMOLED with 1080×2400 resolution
Display Protection: Gorilla Glass 3
SoC: Exynos 9611
Processor Details: 2.3 GHz Cortex A73 and 1.7 GHz Cortex A53 quad-core sets
Memory: 6 GB RAM
Storage: 128 GB Onboard
Battery: 4000 mAh with 15W fast charge
Back Cameras: 48 Megapixel with f/2.0 aperture wide-angle main, 12 Megapixel ultrawide with f/2.2 aperture, 5 Megapixel macro camera at f/2.4 and 5 Megapixel depth sensor camera at f/2.2
Front Camera: 32 Megapixel with f/2.2 aperture
This smartphone is also similar to the A71. The screen is relatively smaller at 6.5″ but it has same FHD+ resolution and Corning's protection. Actually the screen is quite big and has more pixel density which makes it look better and sharper. In terms of processor, we get Exynos 9611 which is quite good. Then for RAM, we have 6 GB options in Nepal. We are not getting the 4 GB model. The battery on the inside is 4000 mAh and it supports fast charging.
The camera on the Samsung Galaxy A51 is very similar to the above-mentioned model. The only difference is in the main sensor. Here we get a 48 MP main wide-angle camera. That is it because all other sensors at back and front are the same. We get a Macro lens or camera on this mobile phone as well. However, the video recording capability is a bit different. We get record support of 4K 30 fps and up to 1080p 120 fps slow motion. We don't have a super slow motion at 720p.
Recommendation
If we see the price difference and hardware difference, we have to consider a few things. First of all the price delta is about Rs 10,000 ($90) at launch. This is big but we have to consider what we lose or gain. In the case of Galaxy A71, we are getting all the top-level hardware and features. It seems like a no-compromise phone. For anyone who has that budget and wants a new Samsung smartphone, we recommend it.
Now in the case of Galaxy A51, we have to see what we loose for the price. We get a slightly less powerful processor, low megapixel camera and less RAM. From a normal customer's point of view, it might seem large. But in our view, for the price being the hardware is quite good. In the case of the camera, we just lose a few megapixels in the main camera. 48 MP is still more than fine. All other things are the same. 4K video recording is still there, 1080p slow motion is also there. 6 GB RAM is still more than enough for normal users.
The Exynos processor may be a bit less powerful than Snapdragon counterpart but it will only show in heavy works and games. If that you don't do much gaming that it should be enough. But if you really want to buy a phone to use it for at least 2 years and can invest. Then definitely go for the bigger A71 and get the most out of your money.