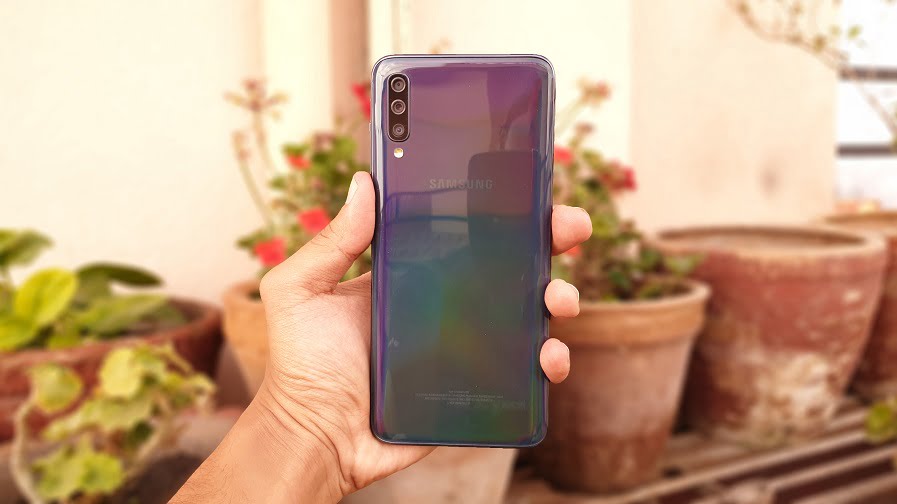 Galaxy A series has come a long way. It has changed a lot in all these years since 2014. Now this year we have the Galaxy A70. This is a mid-range smartphone and it has a lot to offer. We tested this device for a few days to check its features, camera, and do benchmarks. In our Samsung Galaxy A70 review, we found this big device to be pretty powerful. This phone uses the new design DNA of this year and puts some good hardware in it. Let see what it really hold in our full review.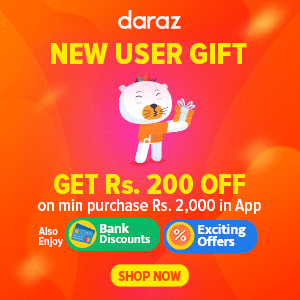 Samsung has changed its design and hardware strategy from this year. They are now playing the real challenging game with high-value phones. The new phones come with great looking design, big screens, bigger batteries, faster chipset, and the latest software. Galaxy A70 is no exception and it has all of these things. This is a mid range phone which comes at a price of around $459 at the time of writing. So our review will be based on its performance, features, and price.
Display and Build
The Galaxy A70 features mesmerizing color options. The reflective back that shows different radiant colors when light shines at a different angle is just amazing. Gradient colors and shiny backs are trends these days. It has a large body which holds the 6.7″ Super AMOLED screen. Resolution of that screen is 1080×2400 and it is covered with Gorilla Glass 3. This is three generations old glass but we still appreciate it because most phones at this still don't provide any protection.
The screen has an Infinity U notch at the top which holds the front camera. Primary cameras are placed vertically on the left top side of the back. There are some changes in button placement as well. The left side rail has a SIM and SD card tray while the right rail has a power button and volume rocker. Samsung is slowly shifting all buttons to one side in their phone. We don't know the reason and we are also not a fan of it. This is a big phone but it doesn't feel that big and heavy. We became comfortable with it in just a few days.
Processing, power, and Performance
Galaxy A70 showed us excellent power in tests and benchmarks. It runs on Snapdragon 675 chipset. This chip as 1.7 GHz hexacore and 2 GHz dual-core sets which in total makes 8 cores. It is not the flagship processor but it has a lot of power. There are two models and both have a different memory. One has 6 GB and another is 8 GB RAM. Whatever the memory configuration is, storage is the same 128 GB. Samsung introduced 128 GB onboard storage very lately on their flagship model and it is really good to see that we are now getting them in cheaper phones.
All these are powered by the 4500 mAh battery that supports 25W fast charging. This is a really good setup for the phone of this price and we know the price will go down slowly. That will make it even more value providing the phone. In our benchmarks, we can see that it has better performance than older flagship like Galaxy Note 8 and S8+. This is great because those phones are still very expensive and getting their performance at cheap is amazing.
However, those high-end models do have their own pros like better camera and display, etc. All we want to say is that performance is pretty great for the phone of this range. We tested many games like PUBG, Asphalt and other titles. It was not breaking a sweat at all. Games set themselves to high graphics by default. The experience was amazing but we opted for mid settings for higher FPS and smoothness.
Improved Cameras
Ever since Samsung started using triple cameras, we have seen a lot of positive change. Well, they also launched Galaxy A9 with 4 cameras and that is still pretty unique. The main change comes from the addition of ultrawide lens. In the A70, we are getting a huge 32 Megapixel sensor at the front with f/2.0 aperture. This is a lot of pixel for selfie and front-facing videos. We got really good results in our tests. Selfies had good depth of field, great color, and top-level sharpness. This is great for people who love taking selfies, group selfies and making TikTok videos.
The primary camera at the back side is 32 MP sensor with f/1.7 aperture. With that, there is an 8 Megapixel ultrawide f/2.2 camera and 5 Megapixel f/2.2 depth-sensing camera. These are the most important sensors and they do quite a good job. The images from Galaxy A70 are very sharp with great colors and details. The wide-angle produces a good result in videos and photos. We like the fact that Samsung is providing HEVC recording support in 4K 30fps. 1080p slow motion at 120 fps is also available in the camera menu. We have placed camera samples and benchmarks in our YouTube video.
Extra Features and Software
In the past, we used to have complaints on sensors selection from Samsung. Nowadays they put every necessary thing. The Galaxy A70 has a compass, gyro sensor, fingerprint sensor and more. In the case of a fingerprint sensor, it has an optical in-display fingerprint scanner. It is good but not fast compared to a regular rear-mounted sensor. We found that face unlock is much faster when using both security measures.
Also Read: Mid Range Samsung smartphone Price in Nepal
This phone is using new One UI 1.1 on Android Pie. It is the latest UI and it has features that are pretty useful like Bixby Routines. We also like the Dolby Atmos for headphones which makes the sound better. As Samsung has made many things to right track, we want them to bring a stereo speaker in entry and midrange phones now. They have a good display in the market and now they need good speakers to top it all off.
Both good display and speaker in combination with a fast processor and big battery makes up for good phone. These are the things anyone desires. If we have all those, it will be a great media house, gaming device and overall great smartphone.
Conclusion
After a few days of use during our Samsung Galaxy A70 review, we can a few good things about it. Samsung has done good with its new phones and Galaxy A70 brings a lot of it. It has a very big high-resolution screen that looks great. This screen is made for people who like to play games and watch videos. It is big but it is not that heavy and we like it. The processor and RAM configuration is also pretty powerful and it does the job very well. Battery life is also great and it can charge fully with its charger in about one and half hour.
Cameras on both sides are very powerful and produce fantastic results. Ultrawide, 4K, Slowmotion and HEVC format support are our favorite features. The performs really well and in our view, it provides good value. Samsung Galaxy A70 is a very good phone and we liked it. Its siblings are also great value phones and we recommend them as well. If A70 is in your budget go for it and if your budget is a bit less than Galaxy A30 is the best value phone right now.