Samsung made the headlines a month ago by launching the new Galaxy A9 (2018). It is the first smartphone to have 4 cameras. Galaxy A9 (2018) is going online exclusive in Nepal and it is priced lowest we have seen globally. The Samsung Galaxy A9 2018 price in Nepal is Rs 54,999. This is possible because it is available though Daraz. It cuts all the middle man costs and makes it available at unbelievable price. The price of A9 in Indial is INR 40,000 so in comparison, we are getting at very cheap price.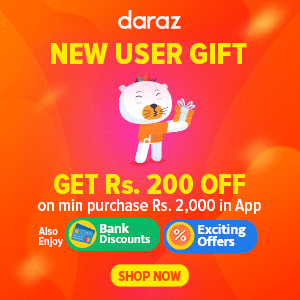 In Nepal we are getting the 6 GB RAM variant with 128 GB storage. Price of Pocophone F1 and Galaxy A9 (2018) are showing the potential of online market. Customers can really get cheap products at reasonable price when we shift online. Samsung Galaxy A9 is a a very special device. The most important part of this mobile phone is its cameras. No other companies have this features.
There is one primary camera, then there is second one for depth of field, next is for zoom and final is for wide angle. They are packing all the necessary optics for all the situations. It is a mid range device by the price and hardware set as well. Galaxy A9 is trying to deliver the feel of premium in A series like it was meant to. Nepal market is now getting Galaxy A7 2018 and A9 2018 this year very soon. These are very special mobiles because A7 has 3 cameras and A9 has 4 cameras.
Samsung Galaxy A9 (2018) Specifications
This smartphone has mid range hardware but with lots of special touches. So these are the hardware specs of A9 2018.
6.3″ Super AMOLED screen with 1080×2220 resolution
Qualcomm Snapdragon 660 chipset with octa core processor
Andreno 512 GPU
6/8 GB RAM
128 GB Internal storage
3800 mAh Battery
24 MP f/1.7, 10 MP f/2.4, 8 MP f/2.4 and 5 MP f/2.2 Rear cameras
24 MP f/2.0 Front camera
That is a mouthful of cameras to list as well. The 24 MP module is normal for low light situation, 10 MP sensor is Telephoto or for zoom, 8 MP one is ultra wide and the 5 MP is depth sensing or live focus. This is what we all were demanding since the beginning. Cameras for all situation. We guess the S10 will have all these with the variable aperture module and it will be the best.
Galaxy A9 (2018) is boasting a Snapdragon 660 which is very popular and capable mid range octa core chip. It is both powerful and power efficient. This chip can pull off 4K video recording so we have 2160p recording in A9 which is really good. We are getting the 6 GB RAM model and in our view, it is sufficient amount of memory. There is 128 GB storage and it also supports 512 GB SD card. Nowadays new Samsung phones are supporting 512 GB micro SD card. This actually came from the Galaxy Note 9.
There is 3800 mAh battery which is fit for the screen size and processor in our view. Galaxy A9 2018 has fast charging, Bluetooth 5.0, H.265 decoding, NFC and a lot more. It also supports Samsung Pay. The Pay feature isn't yet available for Nepal. In paper, we see a capable phone with great selfie camera, very useful rear camera, good processor, sufficient memory and storage. The new A9 promises a lot with its cameras. We will do a full review on this phone soon so stick with us. The pre-booking starts on November 11th on Daraz website on day of Singles Day Sale.