Samsung just recently started rolling out Android 5.0.2 Lollipop on Galaxy A series smartphones. The update is still in the process and not complete for all regions. Samsung is skipping Android 5.0.2 and now directly rolling out the Android 5.1.1 Lollipop update for Galaxy E5 and Galaxy E7. The rollout has been actually started for both phones in India and Russia. Other users of reasons who don't have this updated firmware can still install new OS on compatible handsets. Galaxy E5 Android Lollipop update is better than Galaxy A5 update because Android 5.1.1 has better security reinforcements and upgrades.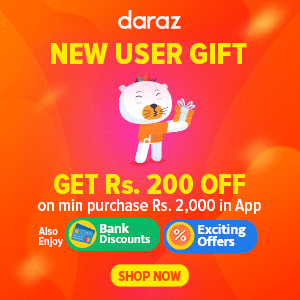 Samsung Galaxy A5 and Galaxy A3 are also receiving Lollipop update version 5.0.2. Now the Galaxy E5 has also been receiving a new OS update. The size of the new OTA update for Galaxy E5 is 744 MB. Galaxy E5 and Galaxy E7 are the only smartphones in the E series. They are the end of the line products. Samsung has discontinued the series. However, getting updates is really good and it is the right of a customer. New OS update comes with many upgrades in UI, design, security, battery life, and performance. Some updates include a new lock screen, better interface, a new color scheme, and many good changes.
You can wait for the OTA rollout notification on your mobile to update. You can also download and update your Samsung Galaxy phone using Samsung Kies. Users need Kies 3 and it can be downloaded from Samsung's website. The next way of flashing firmware is for people living in other regions who are waiting to get the updates. This process is simply flashing the new firmware using Odin. We have also explained the process to update the Galaxy A5 to Lollipop.
Firmware Flashing Process for Galaxy E5 and Galaxy E7
It is actually very easy to install or flash new firmware. First of all, find your model number in your Device Details in phone settings. For example, if your phone model is E500H then download the firmware for it from the Sammobile site. Don't download or try images of other models or series. Use Odin to flash the new firmware. If you have not received the lollipop update via OTA and don't want to wait then you can try the manual flashing methods.
Download the latest firmware image from Sammobile site's firmware section.
Extract the downloaded zip file.
Download Kies to get USB drivers installed.
Download Odin and open it. Odin is also available on the Sammobile website.
Create a good backup of your phone before going forward.
Shut down the mobile and open it in Odin mode. Press (Power+Home+Volume Down) at the same time.
Select the firmware by clicking on option "AP" on Odin.
Wait for a few minutes as the software can freeze.
Start the update and wait for a few minutes at first boot as your phone updates old apps.
Flashing firmware has its own benefits and risks. Users can get the update faster and also get features they get in other regions. But it should be done very carefully. Users should choose the correct image for their model number. The process should be uninterrupted else the phone may brick. One big risk is that users may also stop getting OTA updates. In the video below, we have shown the flashing of the Galaxy A5. The process is similar for almost all phones. So you can follow it too.
Android 5.1.1 Update and Improvements
Android 5.0.2 update has some bugs but Android 5.1.1 fixes them. This is the reason why Samsung is directly jumping to the latest version. Samsung also updated Galaxy Grand Prime to the latest version 5.1.1. Therefore a new update for Galaxy A series smartphones may also come. The new version of Lollipop actually fixes a big security risk. One of the main fixes is the memory leak issue. This has been a problem for a long time. Another new feature is support for WiFi on Android Wear.
The memory leak is a bit serious issue. This is a security risk and it also degrades the performance of smartphones. The devices can also face a crash issue and a sudden closure problem. There is also a significant loss in performance due to the memory leak. This leak issue causes huge memory use by apps and also causes less empty memory. Restarting of apps was also very common.
All these issues are only fixed in the latest Android 5.1.1 Lollipop update. Samsung is planning to update their Galaxy A series phones with the new rollout in the upcoming months. So do keep a lookout for new OTA and keep checking. Other phones might also get the new OTA update soon. Always update your applications and OS when possible to be safe and secure.