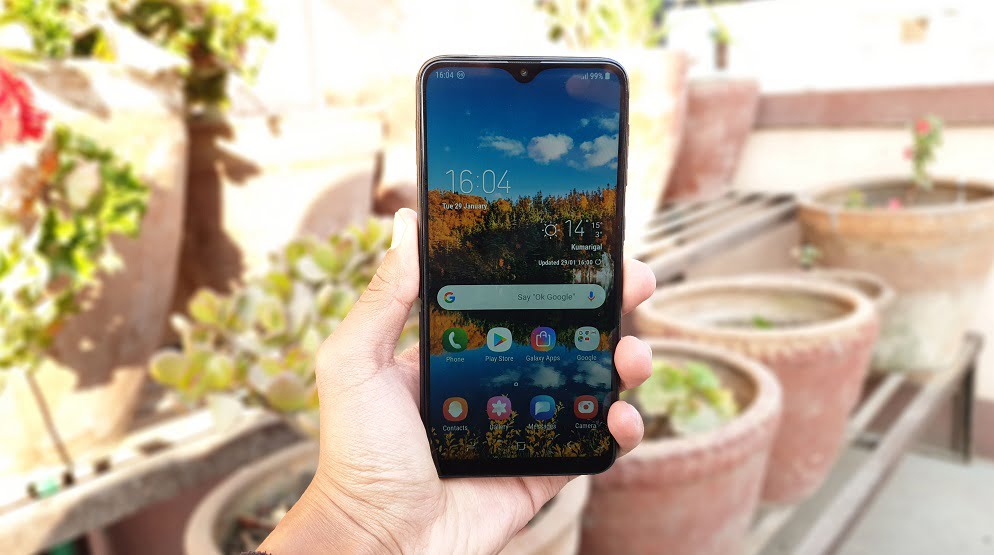 Samsung Galaxy M20 is now available in Nepal. The company launched the Galaxy M10 about 10 days ago. This is the bigger brother in the M series which has many interesting features including 5000 mAh battery, Ultra wide camera and Infinity V display. The Samsung Galaxy M20 price in Nepal is Rs 18,490 for 3 GB model. This is a phone that is meant for budget range and it is replacing older J series mobiles.
Notch is the new trend in smartphone market and Samsung has now adopted it for M series. This lineup is very new and it is changing the company's face with new offerings. Galaxy M20 is the phone that is meant for the masses with price tag under Rs 20,000. In the past people wanted good Samsung phone but the design, hardware and camera were all lacking. Now the new M series changes all those things and makes itself better.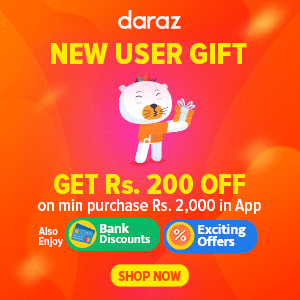 We used the M20 for two weeks and we enjoyed it for a phone of such price. Our full review was published on the international launch day. The Galaxy M20 comes with a plastic body, big screen, notch display and many other features. It is meant to take over its competition in the market. In order to get idea of the smartphone, lets us state the specs of the phone
Samsung Galaxy M20 Specifications
The are the hardware specs of this smartphone.
6.3″ LCD Screen with notch at top
1080×2340 Screen resolution
Exynos 7904 Chipset with Octa core processor
2.2 GHz dual core + 1.6 GHz hexa core sets (Total 8 Core)
Mali G71 MP2 GPU
3/4 GB LPDDR4X RAM
32/64 GB Internal Storage with 512 GB SD Card support
13 MP f/1.9 + 5 MP f/2.2 Rear camera setup
8 MP f/2.2 front camera inside Infinity V notch
5000 mAh Lithium Ion battery
There are two models, one has 4 GB RAM and 64 GB on board storage while next has 3 GB RAM and 32 GB internal storage. We did review of the 3 GB model but there is one another difference. Samsung is selling phones with Exynos 7904 but in our test we got Exynos 7885. Well both processors are near in terms of performance and don't have much difference. This may be due to the fact that we were testing pre-launch prototype model.
Read More: Samsung Galaxy M10 Full review
Exynos 7904 has two quad core sets, where one is 1.8 GHz and next is 1.6 GHz. This is one main difference in Exynos 7885 and 7904. We also have posted the proofs in our review video and Instagram. However we liked the performance of the phone. It is meant for all the normal tasks, music, videos, internet browsing and entertainment with light gaming. Galaxy M20 is quite capable of gaming if you want. M20 is better than M10 in many terms such as battery, camera, sensors and screen.
The screen resolution is FHD+ which is great. Galaxy M20 has USB Type-C, rear mounted fingerprint sensor, 5000 mAh battery, fast charging and dual cameras at back. Ultra wide shot is pretty amazing in our view. We liked the camera of this phone and we also have few samples in our review video.
Conclusion and Impression
The price of Samsung Galaxy M20 is near to the Indian price which makes it a good deal. Best thing about M20 is its battery size and screen. It has a massive screen and few companies give such big screen and big battery combo at this price. There are many Samsung loyalists and they would like it very much. We also appreciate the company's move to USB Type-C in budget level phones.
 We are impressed by this phone because it is a very good upgrade by Samsung over all the other older phone they had in J series in past. 3 GB model is very good but 4 GB version would be better option for many people who like little bit more gaming and use more apps. M series has a lot of hope and people are pegging for the M30 and M50 to rock the market.