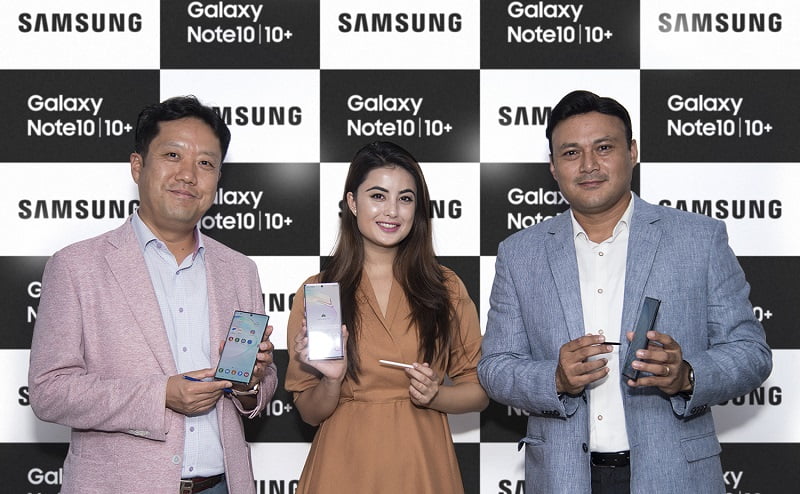 After successful pre-booking of Galaxy Note 10 and Note 10+, Samsung Nepal has launched the two devices on August 26th. We estimated it to be in 25th but the launch happened after 6 days in India. This is not that far from the international retail launch date. The company has now launched two models in specific storage options. There are different RAM models and storage but the company has only put out one option. Samsung Galaxy Note 10 is a smaller variant this time while the plus is the best model. The price of Galaxy Note 10 is Rs 1,16,000 in Nepal and the price of Note 10 Plus is Rs 1,35,000.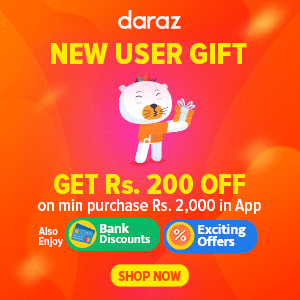 Galaxy S10 and S10+ were the top flagship phones in the market before but now there is the new Note. The Note series phones are considered as the best smartphones with all features. It is considered as a go-to device with all the power and muscles. But this time there is a huge difference. This is because there are two modes in existence. Previously there was just one Note 9 but this year there is Note 10 and 10+.
The plus model is the one that has it all while the regular model is the one with trimmed down features. Samsung has changed a few things and this has created a difference in these models. This is both good and bad. It is good because people can have the option to opt for a cheaper option but it is bad because it pushes customers to opt for a more expensive model. This time the base variant price is much higher than the previous year. The price of flagship mobiles is going up and up each quarter.
Specs and reasons to choose Note 10+
We are not trying to push you to buy the expensive model but we are trying to make things clear because there are many differences. This, in turn, makes us recommend the bigger model. Samsung has removed the headphone jack in the Note series. This is their first phone to do so and they have also removed the SD card. Actually, the normal version only doesn't have SD card support. Some might argue that 256 GB base storage is sufficient and we accept that but have micro SD support is always good. This is one reason to choose the plus model.
In normal Note 10, the resolution of the screen is just 1080×2280 while in the Plus model it is 1440×3040. In practical daily use, normal eyes won't find that difference. A trained eye can find the lack of sharpness but even for me, it is enough. I use my Note 9 in 1080p all the time to save power. But if you want the best of the best buy the plus version for higher resolution and bigger screen as it is great while watching movies, pictures, browsing and consuming content.
Other befits include a bigger battery, better camera, and more power. Starting with power, the processor is same Exynos 9825 but the normal model only has 8 GB RAM while Note 10+ has 12 GB RAM and up to 1 TB internal storage. The bigger version also comes with 4300 mAh battery while smaller one comes with just 3500 mAh. This is a great difference and can provide a good battery life. The camera in both phones are same but the plus version comes with one addition 3D ToF sensor that helps to bring even better bokeh effect in photos and videos.
Availability, Variants, and Advice
In Nepal, we are getting the 256 GB Note 10 and 256 GB Note 10+. Both are available in Aura Glow and Aura Black. We are not getting 5G and 512 GB or 1 TB model in Nepal. I really like the new Aura Glow but I would still pick the black because I am sure to put on a case. By the way, Galaxy Note 10 is a great phone in terms of power and design but if you wish to save some money and get great features and still have an SD card with headphone jack then, go with Galaxy Note 9. But if you want best of the best, go pick the Galaxy Note 10+.
We highly suggest getting an S10e, S10 or S10+ if you want Samsung flagship because it has all the features except ToF sensor and S Pen. The S10 5G even has that ToF sensor and it is one of the best phones to buy. For now we are impressed by the phone and we will tell you more when we get to do the full review.