Samsung Nepal has started pre-booking for Galaxy Note 10 and Note 10 Plus. The company is going to launch the new flagship models very soon in the market. The pre-booking of these new smartphones starts today on August 12 and ends on August 23rd. This means Samsung Galaxy Note 10 launch in Nepal is August 25th. It is estimated date according to past launch patterns. The price of both phones has been announced as well. The price of Samsung Galaxy Note 10 in Nepal is Rs 1,16,000 and price of Galaxy Note 10+ is Rs 1,35,000.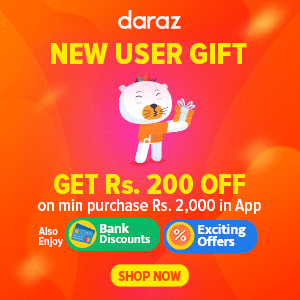 It is good to see that Samsung Nepal has already announced price and pre-booking of the latest flagship phones. This must be one of the quickest announcement because the international reveal was just 4 days ago. However, the pricing is quite high if we see the price of the USA. Note 10 starts in the USA at $949 and Note 10 plus starts at $1,099. Usually, Nepalese price is near to Indian price but we are yet to see them. The Indian launch date is around August 20th. We covered the Note 9 India launch event last time because it was for South Asia. After the event, sales in Nepal started only after a few weeks.
Samsung Nepal is offering quite a lot of gifts and pre-order gifts to its customers. These are surely great value and if you are planning to buy these phones, be sure to place an order before launch. There are three gifts and customers can get any one of them as they like. Customers can get Galaxy Buds, Monitor or Watch Active. There are gifts from hospitalities, tour travel agencies as well.
How to Pre-order Galaxy Note 10 in Nepal
Follows these steps to place an order for Note 10 and Note 10 Plus.
Go to Samsung's ordering website.
Select your location and nearest area.
See the details of the selected official store.
Go to the store and fill the form with details and make payment of Rs 5,000.
Keep the confirmation email safe that comes after the payment is made.
During this select your pre-order gift as well. There are three things in this scheme. Customers can choose to get one free Galaxy Buds set or they can choose to put an additional Rs 12,000 to get a Galaxy Watch Active or Curved Monitor. The choice depends on users and needs. As for our recommendation, Note 10 series doesn't have a headphone jack so we definitely suggest Galaxy Buds. But if you want to change your way of work at home by using Samsung Dex, the monitor is a great way to go.
Related Article: Samsung Mobiles Price in Nepal
There is a lucky draw for people who place early orders. Winners can get a maximum 15% discount on Turkish Airlines flight and Vayodha hospital. There is also a 20% discount in Let Me In and 10% discount in services from Ace Travels. Rs 5000 worth service can also be attained as a gift at KGH Group. The winners will be announced when both phones launch in the market. Usually, people who order early get phone one day before market launch.
Note 10 and Note 10 Plus Specifications
The specs of the Galaxy Note 10 are as follows.
Display: 6.3″ Dynamic OLED screen with 1080×2280 resolution
SoC: Qualcomm Snapdragon 855 / Exynos 9825
GPU: Adreno 640 / Mali-G76 MP12
RAM: 8 GB
Storage: 256 GB
Battery: 3500 mAh with 25W fast charging and wireless PowerShare
Front Camera: 10 Megapixel f/2.2
Back Camera: 12 MP f/1.5-2.4 (wide), 12 MP f/2.1 (telephoto) and 16 MP f/2.2 (ultrawide)
The Note 10+ is quite big and comes with a larger battery, display, better camera, more memory, and storage options. It is quite rich in features and powerful as well. Its specs are as follows.
Display: 6.8″ Dynamic OLED screen with 1440×3040 resolution
Battery: 4300 mAh with 45W fast charging
Memory: 8/12 GB RAM
Storage: 256 GB, 512 GB and 1024 GB (1 TB)
Back Camera: 12 MP f/1.5-2.4 (wide), 12 MP f/2.1 (telephoto), 16 MP f/2.2 (ultrawide) and ToF sensor
Except for these things, all hardware is the same between these devices. The Plus variant has SD card slot but the normal doesn't have any. Unlike Galaxy S10 and S10+, the Note 10+ doesn't feature a dual front-facing camera. The company has also removed the headphone jack from both of the devices.
Impressions
Samsung has made some serious changes in the new Note 10 series. They have improved the SPen with gyrosensor inside it. This now allows users to use Air gestures using the SPen. The screen is also much better with Dynamic OLED, batteries support fast charging and the processors are much faster. The major change is in design because the screen is much bigger and the bezels are very small. The screen houses a punch hole at the top for the camera. Both front and rear cameras are better than older Note 9. But we have to consider that cheaper S10 and S10+ already exist.
The new Note series also ditch the headphone jack and even SD card. Only the plus model has SD card support. This disappoints us and many other fans as well. Everything is great with the new Note series but they missed it by few marks by removing these two things. So this comes to preference again. Many might argue the storage is so much big that we don't need a memory card. That is true but it is always good to have the support. Also, many people might have expensive headphones and want to use then with their phone. While some might want to move to wireless altogether. If you don't care about these small things then definitely go for the new Note 10 series phones. Else Galaxy Note 9 and Galaxy S10 are still really great phones to have.