Samsung launched five new devices in a virtual keynote event from South Korea. The company launched highly expected Galaxy Note 20 and Galaxy Note 20 Ultra. Along with these, the company also launched a new line of flagship tablet, new Galaxy Watch, and wireless earphones. Galaxy Z Fold 2 was also announced which is a new foldable smartphone from the company. Out of these, the Note 20 series is launching in Nepal. The company has started pre-booking and the prices are also revealed.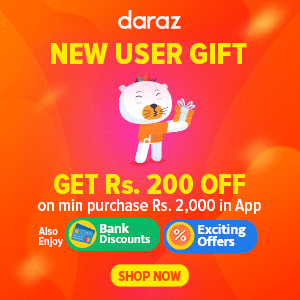 The Galaxy Note 20 and Note 20 Ultra are the successors of the Galaxy Note 10 and Note 10+. This year also we have two models. Ultra is the real premium this time as well. Samsung is now launching two main Notes each year. They both now have major distinctions and the gap is even wider. Samsung launches S series and Note series models in the flagship line each year. The S series is meant for the mainstream and Note is meant for creativity and productivity users.
Samsung Galaxy Note 20 Ultra Overview
There are two phones this year and both are a bit different. The Note 20 Ultra has a better camera, screen, design, and features compared to normal Note 20. We will talk about the gap between these devices later. Let us first discuss their specifications really quickly.
Display
Samsung Galaxy Note20 Ultra has a 6.9″ screen like the S20 Ultra with very high resolution. There is now better Gorilla Glass Victus protection. It is the best Corning glass in the market and it provides better scratch and drops resistance. The screen has is a bit more curved compared to normal Note 20. The hole-punch at top is also a bit smaller in the ultra model and looks nice.
Just like the S20 lineup, Galaxy Note 20 Ultra has a 120 Hz refresh rate and 240 Hz touch sampling rate. There is also an adaptive refresh rate to provide a better experience and battery life. The screen of this phone is one of the best in the market with HDR10+ rating, Gorilla Glass Victus, and a high refresh rate. All these things make this device a fantastic media consumption gadget.
Design and Build
The Note series keeps its boxy design in this phone as well. Note 20 has a rectangular form factor with well-rounded sides and flat top and bottom. The body is made of glass and metal. But this time, the backglass has been given a satin finish by etching. Now it has the premium material and better design with better grip and chance for fewer fingerprints. The phone also has an IP68 rating which means it is water and dust resistant to a certain limit.
Samsung is using Gorilla Glass Victus on the back side also. Therefore we get all-around protection. This time Note lineup saw a major change with the shift in the position of S Pen silo. The silo is now shifted to the left side whereas in earlier Note models it was on right side.
In terms of design, the phone looks premium from all sides. On the backside, the camera house protrudes out and shows its glory with three modules. Unlike last year, it is not sitting flush. This time the placement is very bold.
Internals
Samsung Galaxy Note 20 Ultra has the same similar internal hardware as the Galaxy S20 Ultra. Actually there are two main changes. One of them is for everyone but the main or processor upgrade is only for the USA customer. Samsung is providing the latest Qualcomm Snapdragon 865+ in the USA but they are providing same old Exynos 990 to the rest of the world. This doesn't mean less powerful CPU but it means users are not treated equally. USA users get even better chip while others have to stick with Exynos. This issue was raised by many enthusiasts when they noticed a performance gap in Snapdragon 865 and Exynos 990 model of Galaxy S20 lineup.
This time the Note 20 comes with better storage that is UFS 3.1. It is much faster than the older UFS 3.0. This can be enjoyed by users all around the globe. According to the company the new software One UI 2.5, new processor, and memory is much faster this is why they managed better performance with less RAM at 12 GB. To be honest 12 GB is not less and it is more than enough for all types of task. The battery on the Ultra is 4500 mAh and it has 25W fast charging instead of 45W.
Cameras
Just like always, the Galaxy Note products have one of the best cameras. There is a 108 MP main camera, 12 MP periscope telephoto, and 12 MP ultrawide. It supports 8K video recording at cinematic 24 fps, 1080p at 240 fps, and 720p at 960 fps. The front camera now has a 10 MP sensor that is capable of recording 4K 60 fps videos. In One UI 2.5, there are few more camera improvements. The shutter is a bit faster and Pro video has more control and power. Audio recording during videos has been further improved where users can select multiple sources and have granular control.
Camera is a very important thing in every Samsung flagship. This time the company has removed the ToF sensor and just placed three cameras. The design is also a bit changed and they look bigger and more pronounced.
S Pen – Crown Jewelry
This is the most important thing about the Note series. Galaxy Note 20 lineup has a massively improved SPen. At first, the silo placement is in the left side instead of right. This is a big change since the start of the series. Now for the most important upgrades, Samsung has reduced the latency of SPen to 9 ms which means people get better responses and real-life writing experience. Previously there used to be small latency between touching the screen, writing, and line appearing. Now with the help of better hardware and AI, it is now reduced. There are other good things like Bluetooth, Touchless navigation, and remote control features.
Samsung Galaxy Note 20 Ultra Price in Nepal
The phone is launching very soon in Nepal and the price will be near to the USA and India's price. The exact price will be revealed soon as the pre-order starts. However, we have the price of the Indian market so we can give the expected price. We expect the Note 20 Ultra to be priced at Rs 1,67,000 because the Indian price is Rs 1,04,999 for 12 GB RAM, 256 GB model.
Samsung Galaxy Note 20 Overview
This is a device in its own league. After the distinction, normal Note 20 has been given really different hardware. Core internals is the same but other things are different including design, features, build, and screen.
Internal Hardware
The Galaxy Note20 has the same processor or Exynos 990 and Snapdragon 865+ but it only has 8 GB RAM instead of 12 GB like on the Ultra. Then the internal storage is also limited to 256 GB. It also doesn't support external SD card. This is a big limitation in such a powerful and expensive flagship phone. The battery is just slightly smaller at 4300 mAh but it has a 25W fast charging feature. Except these all other things are the same.
Design and Display
Samsung has made a major change in Note 20 by using a polycarbonate body instead of glass on the back. It means users can't enjoy premium Glass and metal and they have to settle with plastic body. The Glass on the front side is also Gorilla Glass 5 instead of the new Victus. These are some big differences and a bit hard to justify the $999 price tag.
The front side of the phone has a flat 6.7″ Dyanamic AMOLED screen with 1080×2400 resolution. This is a big screen and it only has FHD+ resolution. Previously Notes used to have QHD+ resolution. FHD+ is still great and sharp but it is disappointing to see that we don't get the full option. Galaxy Note20 Ultra and all S20 phones have a high refresh rate 120 Hz screen but the normal Note 20 only has a 60 Hz refresh rate. These are very big differences and it might have been better if Samsung had kept a high refresh rate at least.
Cameras
In the camera section, we have the same 10 MP selfie camera at the front but the backside has a bit different story. The main camera is 12 MP with f/1.8 aperture. Then there is another 12 MP ultrawide sensor and finally, for telephoto there is a 64 MP sensor. There is no periscope setup in Note 20 here and it is justifiable. The back camera setup on Galaxy Note 20 can also take 8K videos at 24 fps and 1080p at 240 fps. In the case of 8K videos, the phone uses the 64 MP telephoto camera so there is a big of zoom or crop.
Samsung Galaxy Note 20 Price in Nepal
According to the Indian pre-order pricing, the expected Galaxy Note 20 Price in Nepal is Rs 1,24,999 for the 256 GB model. We will get more details when the pre-boking starts. According to our sources, it is starting very soon.
Galaxy Tab S7 and S7+
These are flagship tablets from Samsung and they also come with top of the line hardware and features. Both of these also support S Pen input with new 9 ms latency. There is the latest Qualcomm processor, giant screen, and a massive battery which means powerful hardware.
Samsung Galaxy Tab S7+ and Tab S7 Specifications
Display: 12.4″ Super AMOLED Screen (S7+), 11″ (S7)

Resolution: 1752×2800 (S7+), 1600X2560 (S7)

SoC: Qualcomm Snapdragon 865+ (Octa-Core)

CPU Details: 3.09 GHz Kryo 585 Single-Core, 2.42 GHz Kryo 585 Tri-Core and 1.8 GHz Kryo 585 Quad-Core sets
GPU: Adreno 650

Memory: 6/8 GB LPDDR5 RAM
Storage: 128/256 GB UFS 3.0 Internal, 1 TB External SD card support
Battery: 10090 mAh Lithium Polymer (S7+), 8000 mAh (S7)

Fast Charging Rate: 45W (Wired)

Back Camera: 2 Modules

13 Megapixel with f/2.0 aperture (Main Wide)
5 Megapixel at f/2.2 (Ultrawide)

Front Camera: 8 Megapixel with f/2.0 aperture
OS: Android 10 (OneUI 2.5)
Connectivity: USB Type-C, Magnetic Connector
Sensors: Optical Fingerprint Scanner, Proximity, Compass
Here we can see that the specs of both Galaxy Tab S7+ and S7 are similar. The only differences are in the battery and screen size. If we look at the hardware, we can see that this is a very powerful tablet with one of the fastest processors, gigantic battery, big screen, enough memory, and big storage capacity. The cameras are also very powerful as they can record 4K videos at 30 fps.
Samsung Galaxy Watch3 and Buds Live
The Galaxy Watch 3 is the new smartwatch from the company and successor of the Watch family. It has the build and design of a classic watch with the internals of a modern smart device. This is more sport and wellness-centered with many related built-in features. The Galaxy Watch 3 has 1.4″ screen, Gorilla Glass DX, Exynos 9110 SoC, 1 GB RAM, 8 GB storage, and 340 mAh battery. There are functions like ECG, blood pressure monitor, heart rate monitor, and barometer. These are very useful sensors in a smartwatch dedicated to health.
Samsung launched a new wireless earphone named Galaxy Buds Live and it looks like beans. They are made to fit into the ears and have a very low profile design. It has a bigger 12 mm speaker which is bigger than what Galaxy Buds+ have. This means users should get a better hearing experience. In this new earphone, there is a bass duct, three microphones, and active noise cancellation. Overall the Galaxy Buds Live have more improvements and gives better sound.