Samsung has recalled all the Galaxy Note 7 from all over the world. The company got over 35 complains of overheating and explosion. Problem seems to be in the battery of the phone. Samsung has halted sales all over the globe officially. They have asked the retailers to ship the devices back for investigation. This is affecting launch in almost all countries all over the world. Company has agreed to provide new handset to all the people who already bought it.
Within 2 weeks, they had already sold 2.5 million units world wide, even though they launched in just 10 countries. Galaxy Note 7 launch was expected at September 2, 2016 but this recall changed everything. Samsung Nepal hasn't launched the Note 7 officially but the grey market is already selling it at very high price. In Nepal, Note 7 is being sold in grey market from Rs 110000($1100) to Rs 135000 ($135000).
Global Condition: We have seen many problems and issues with different companies but not like this before. This is obviously a positive step which shows company's care for its customers. All the carriers of USA including Sprint, T-Mobile, Verizon etc have declared the voluntary recall. The companies are asking their customers to provide the phone back. Some companies are exchanging temporary smartphones like S7 edge and Note till the resolution of issue. Australian airlines have banned the Note 7, FAA of USA has advised everybody to keep their phones off and Indian Authority have banned carrying Note 7 in luggage.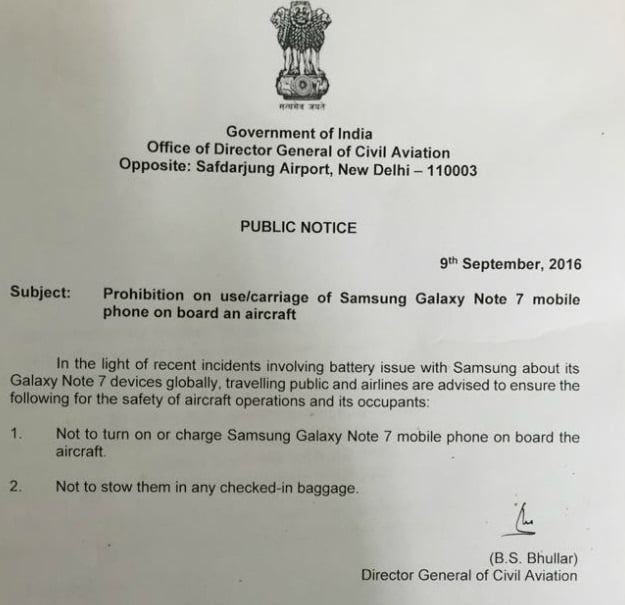 The problem actually seems to be in the battery section. The faulty batteries exploded during charging and some overheated. Many people claim, it could be also due to the Gorilla Glass scratching issue. We wish company resolves all the problem very soon. Samsung's strategy was to successfully launch Galaxy Note 7 before Apple's new iPhone. It seems that Apple may have the upper hand now. Some people are liking this care but consumers report aren't. They are calling this a result of hurry. People are recommended to take their phones back to retailers and carriers ASAP.
Condition in Nepal and India
The Galaxy Note 7 was launched in August 11 in India but the sales was supposed to start on September 2 just like Nepal. Both Nepali and Indian market are filled with grey market products. Some people bought them in hurry and some bought due to lack on information. We advise you to take it back to the retailer for shipping it back. There might not be a problem now but there may be in future. It is the company's call, so it is serious and needs to followed.
Ask your dealer to take your product back and ask for refund or guarantee until the new product is made available. All the companies are rallying against the grey market these days. The IMEI registration program is government step to control this problem. It is both good step for consumers and nations economy. Samsung is working hard on this matter, they will resolve the matter very soon.