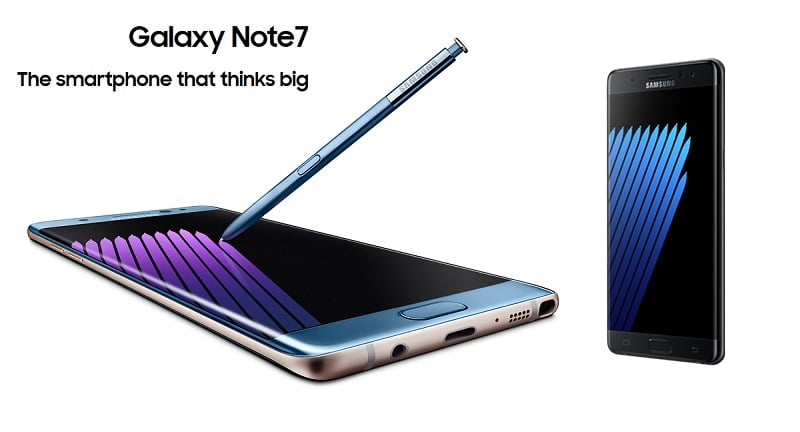 Samsung just launched its all new Samsung Galaxy Note 7. It is the new addition to Note series. They have decided to name the phone Note 7 instead of 6 to match the product portfolio with S series phones. In this news we talk about Samsung Galaxy Note 7 specs, features, improvements. Note and S series are the flagship lineup of this Korean giant. As always Samsung has all the latest top notch offers in this phone.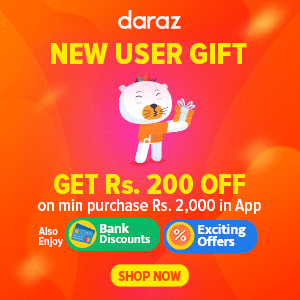 Note is a special series with stylus or S pen that has many functionalities. Everything has been improved from last year. The build quality, materials, construction, design, function and software have been improved significantly.  This includes the latest Gorilla Glass 5 and Mobile HDR.
The Note 7 features all the power and design language of the S7 Edge. Lets start the cover by simply tabulating its hardware.
| | |
| --- | --- |
| Processor | Quadcore/ Octa Core |
| RAM | 4GB |
| Internal storage | 64 GB |
| SD Card support | 256 GB |
| GPU | Adreno 530/Mali T880 MP12 |
| OS | Android 6.0.1 |
| Camera | 12 MP Back/ 5 MP Front |
| Screen | 5.7" QHD SAMOLED (curved) |
Design: The company is going up with the curved display introduced with the S6 Edge. Just like Galaxy S7 and Note 5, it has curved back. This definitely makes the phone easier to pick up. It reduces the size of the phone to adjust the big screen real state. The company displayed the new symmetrical design. It means the phone is equally curved at back and front so the metal rail is just at middle of the phone's side. Unlike the previous Note phones in the family, this child is IP68 rated dust and water resistant. The S Pen is also protected this time. It means the phablet is safe even if the pen is taken outside. The S pen breaking issue due to wrong placement by users is also fixed now.
Processing Power: The specs seems similar to the S7 Edge and Note 5 in some cases. The RAM, screen size and quality of predecessor is equal. Below the beautiful bright display, there is a 4 GB RAM working with powerful processor and GPU. In the USA Qualcomm Snapdragon 820 chipset is provided and for rest of the world there is Samsung's own Exynos 8890. There are two types of processor available in the market with different versions. First one consists of quad core processor composed of two dual core processors clocked at 2.15 GHz and 1.6 GHz. Another processor is an octacroe processor comprising two quad core processors clocked at 2.3 GHz and 1.6 GHz.
Memory: For the first time in history the company has made a phone of just 64 GB base memory. The last year's S6 and Note 5 came in three versions up to 128 GB because they had no micro SD card option. This year users can use up to 256 GB of SD card. The internal memory is double of the S7.
Display and Camera: The screen size and pixel density is same as last year. There is 5.7" Quad High definition Super AMLOED display with 518 ppi pixel density. A new and amazing feature called Mobile HDR is being introduced this time. It helps the screen to produces right and more vibrant image with high contrast. This helps to separate low lighted objects like shadows and makes other colors shine. This improved the quality of movies and other digital contents much further.
In the camera department it is same as of The Galaxy S7 and S7 Edge. The camera is already the best we have ever seen in the market. The 12 mega pixel dual pixel auto focus system helps to take better, fast photos, videos even in low light. The front 5 MP camera can also record up to 2K videos but only primary sensor can take 4K video. There is image and video stabilization as well for great still video and photography.
Other features: It holds a  3500 mAh battery which 500 mAh more and significantly higher than last years phone but 100 mAh lower than S7 Edge. There is a new mobile DNIe chip helps to save and optimize the battery life during HDR video playback and consumption.
The most interesting feature is Iris scanner. It took the company 5 years to perfect it and we are very impressed by it. It is pretty fast than we expected and the application is expansive. Samsung Galaxy Note 7 is the first phone of the company to feature at USB Type-C. They are also giving an adapter for backward compatibility.
Now, there is a new resigned Gear VR headset with USB type-C support and backward compatibility. It means it can support all the previously supported phones and upcoming smartphones as well.
Closure:
The phones still has no IR blaster and they are still sticking with the hybrid SIM even in dual SIM models. Beside all of that the phone is still a killer in the market. The specs and features are great. It's design speaks for itself and performance is sooth as expected.
We will do a comprehensive review of all the components with picture samples and benchmark results soon. The comparison with its competitors will also be out soon. Drop you views in the comments section below.