Samsung Nepal unveiled new Galaxy Note 8 in Nepal. The media launch event was held at new office of Nepal HQ. Note 8 is the new flagship of company after Galaxy S8. Galaxy Note 8 is next launch of Note lineup after Galaxy Note 5. There was a gap of one year because Note 7 didn't come to Nepal. The price of Galaxy Note 8 64 GB model is Rs 1,02,990.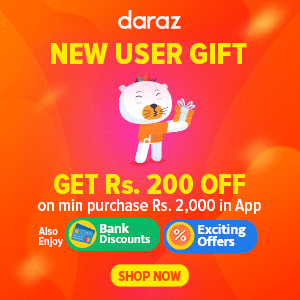 The company is now selling the Galaxy Note 7 via its official show rooms and Plaza. Retailers are also selling the new phone in the market. This is absolute power house and a beauty. In our experience, 3rd party retailers give good deals on genuine phones compared to official show rooms. The brick and mortar stores cut their margin and sell while official showrooms don't do that much.
Note 8 customers are going to get 8 months breakage insurance from Sikhar Insurance, 16 GB free data from Ncell, VIP Service access and Smart Academy classes. Ncell is providing 2 GB Data for 8 months, thus 16 GB in total. Nepali people can also buy Samsung Galaxy Note 8 in installment. Laxmi Bank, Mega Bank, Nabil, NIC Asia and Prabhu bank are providing EMI to buy this new expensive phone.
Ordering Steps: Customers need to go to the website and apply for registration with details. A unique code is then generated which the users needs to take to the Samsung's showroom. A mere price of Rs 5,000 needs to be paid for registering.
Just like Galaxy S8, Note 8 is also featuring new Bixby button. The service is improving with each update. This is going to continue because Samsung is trying to embed Bixby in their ecosystem. Dex is also now updated this time with faster open speed.
Nepal is not getting 256 GB variant because it is going to be much expensive and most people don't buy such high capacity phones. We are getting Exynos 8895 Model with Mali G71 MP20 GPU.
Impression
For pricing, Nepal is still selling in cheaper rate than India. We got to use the phone and accessories at the launch program. First of all the screen is huge at 6.3". Just like the S8, it doesn't feel much big but actually it is. The phone is comfortable to hold and there is less curve this time so less glare and more writing space.
S Pen is also waterproof which is great to have. The biggest improvement we saw is in camera. Dual camera setup provides lots of power and features. We'll check more powers at full review. The phone is big and fingerprint placement is still at side of camera. So reaching the scanner is quite hard so we preferred Iris scanner. Best new part of display except being QHD+ is HDR 10 support.
In our initial look we enjoyed the new device. It has more industrial and rectangular form factor that we love. As Note, there are many extra features regarding stylus and multi-window works. We'll be reviewing the device in-depth soon, so keep in tune.