Galaxy Note 9 is a power house and it has all the features that we can demand. It is the best flagship offering from Samsung and it delivers everything with grace. There are lots of settings and features inside this phone. As a flagship phone, there are features for almost everyone. So we have come up with a list of few best features that we like. These are best top 5 features of Galaxy Note 9 for everyone.
1) Flaw Detection in Camera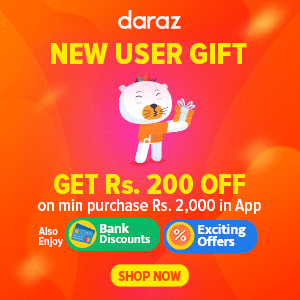 AI integration is rampant in the mobile industry but Samsung has done this in right way. There is scene optimization feature that improves the color and quality of the shots by knowing the place situation and object. These are also found in other mobile phones but the most useful of Note 9 is flaw detection. The camera can detect if the person has blinked their eye. It is very frustrating to see good holiday pictures ruined by blinked eyes and blurry images.
Galaxy Note 9 detects smudgy lens and warns to clear it before taking picture. It also tells if the photo is blurry when the camera is moved. Even in group photos, the phones tells if someone has blinked or not. This is one of the best feature we like because now it is easier to get great quality photos of the best moments we want. Software is improving day by day in mobile industry and we are sure to see much better things in future.
2) Battery Life, fast charging and Wireless Charging
Samsung Galaxy Note 9 packs 4000 mAh battery which is massive and it provides truly amazing life to it. We are getting good 6 hours of screen on time with normal day to day use. This includes emails, web browsing, watching YouTube, music videos, listening to songs, social media apps and all the regular office works. The phone works for us very well at the FHD+ resolution. It can go easily for two days without charge and that is fantastic for anyone. The next big and best thing is the fast charging of Note 9. We know that it is not the fastest charging standard in market and it takes 1 hour 40 minutes to charge. But for us, it is acceptable to charge 4000 mAh battery at that time. We also enjoyed places where we get wireless charging and as Note 9 has fast wireless charging, it is just great.
3) S Health and Blood Pressure Measurement
Samsung has been on point with its S Health and sensors on the flagship phones. S Health app also measures your walking speed, steps and calculates calories burnt. There is sensor to measure heart rate and SpO2 since a long time. But starting from Galaxy S9, we are getting new sensor that measures Blood Pressure as well. This is very useful in our view for the population of Nepal. There are many people who suffer from hypertension and it can be a life saver.
Currently there is only one app called "My BP Lab" and it is only available in USA. It can be downloaded and installed to use. This is still in test and development phase. It needs a base input for first time and from next reading it will tell how much drop or increase is there from base line. The app doesn't give number reading which is disappointing but it tells if there is spike or not. We hope to see the app giving measurement in numbers soon.
4) S Pen Features
The S Pen alone adds quite a lot of value to the Note 9. First of all it is very handy device to take notes, draw and doodle. We can also write without unlocking the screen which is called Off Screen Memo. It helps to edit PDF and sign them as well. As the tip is finer, drawing and editing is much better now. Now Note 9 adds for features to this by having Bluetooth LE. The button on the stylus works as a remote. It helps to take pictures remotely which is great for big selfies and while travelling on a solo trip. There is settings to choose the actions for the S Pen button. If we use Dex, it can be used to control slides of presentations as well. It is wireless so there is powerful battery called super-capacitor and it charges within a minutes.
5) Display and Speakers
Samsung always wins in the display game with its Super AMOLED screen. The Galaxy Note 9 has bigger 6.4″ SAMOLED panel with 1440×2960 resolution. It is HDR 10 compliant and has better brightness than Note 8 as well. The colors, sharpness and details are all on point. Next big thing in our view in stereo speakers and Dolby Atmos. This feature was absent in Galaxy Note 8 and now it makes a big difference. Stereo speakers came from S9 and they are amazing. The video watching experience is too much awesome with the speakers and HDR.
Miscellaneous features
There are some other things we like in this phone. This includes AOD and controlling music from the AOD screen. Then we also like edge lighting feature while playing music. The edge features such as ruler and compass are also great. Call recording features is very useful and it is more useful when it is turned on for recording unsaved numbers.  There is a lot with Samsung Galaxy Note 9 but these are some of the best in our view. If you guys also have some things in your experience then share with us.