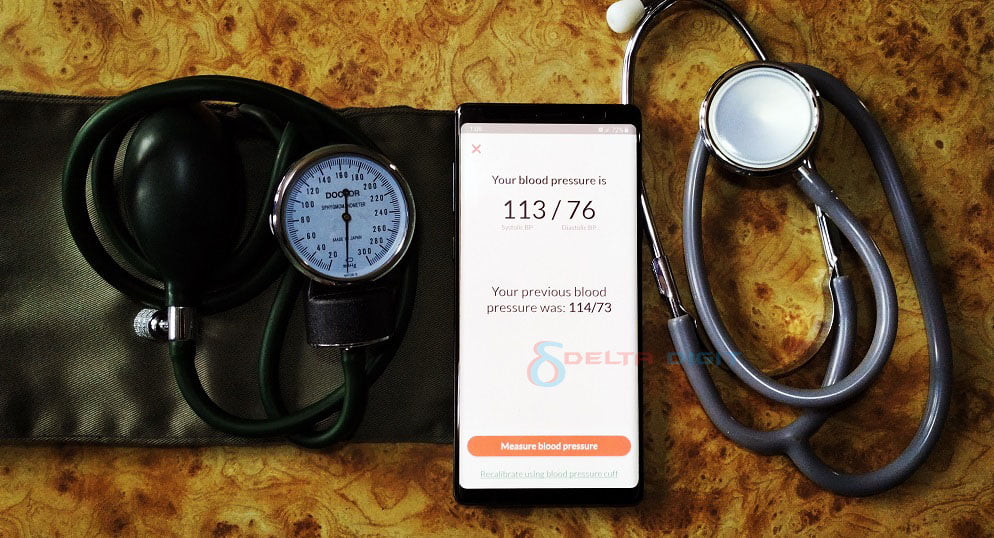 Blood pressure is a very critical thing for all humans. This critical thing is now becoming a concern for many people in today's world. The number of patients with metabolic disease including hypertension is rising. Actually, both low and high blood pressure is dangerous. Most people have hypertension, and it is called the silent killer because people don't feel symptoms until it's too late. Moreover, many times reason for blood pressure (BP) change is also not diagnosed easily. So, it is very crucial to keep BP in a healthy range and we should check it regularly. To address that demand, Samsung Galaxy Note 9 and Galaxy S9/S9+ have a special sensor that can measure BP. We have been using Galaxy Note 9 Blood Pressure measuring feature since the start and in short, we describe it as one of the best features of a smartphone.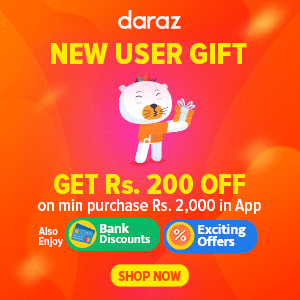 We love the fact that Samsung flagship phones come with optical heart rate monitors at the back. Samsung flagship smartphones like S Series and Notes series used to only have a heart rate sensor at the back till Galaxy S8. Then from Galaxy S9 and S9+, the company started putting BP measuring sensor as well. Then they also continued this in Galaxy Note 9.
The optical heart rate monitor can measure heart rates or BPM. This is available through the S Health app. The blood pressure measuring feature is available through a separate app. Currently, at the time of writing this article, Samsung S Health doesn't have the BP monitoring feature. We need an application named "My BP Lab" to use this feature.
My BP Lab App Details and Background
The special app, "My BP Lab" is only available in certain regions. This was a very unique and interesting feature. So we downloaded the app from the USA store and sideloaded it into the phone. You can also sideload to use the app in your country.
This is a special app developed in partnership with Samsung. Sage Bionetworks is the publisher of this app, and the study is being done by UCSF. This is a feature that is coming from the collaboration between UCSF and Samsung. This feature requires special hardware. So, Samsung Galaxy S9, S9+, and Note 9 have an optical sensor at the back. This sensor measures pulse and blood volume change to get the result. They publicly state that this is not a medical device, and it can't be used for diagnosis. It is still in the development and study phase. The article on the site of the University of California San Francisco states that My BP Lab studies blood press and stress of the users or participants.
Related: 5G and Telehealth in Nepal
Using Galaxy Note 9 Blood Pressure
Measurement Feature
The app is just available in the USA and a few countries. Users of other countries need to sideload this by downloading the apk file. We need to sign up before using the app. Signing up requires personal information and some verification using email. At first, it asks to enter the baseline reading of the user's blood pressure. Users can feed data from their physical measurement devices such as Sphygmomanometer. Most of us have the knowledge that normal reading is 120/80. This is a very complex topic but it is a general reading for a healthy person. Some healthy people may also have different BP. Do note that BP changes with age.
Users who input data such as 120/80 from their other instruments can get a numerical reading while measuring pressure in the future. However, if you don't have an instrument to fetch data, the app can initially be used to measure the baseline. But in the future, it only shows a change in percentage according to baseline. This is not very helpful because we need numerical reading. So we recommend entering baseline using a measurement device. The baseline is important because different people can have different base pressure.
Many people have 120/80. So we also entered 120 Systolic and 80 Diastolic pressure. After that, we started measuring the pressure at different times for different people and in different situations. We measured it in a resting position, after running, walking, and in stressful situations. The app is not flawless because the measurement is a bit hard sometimes. Users need to place their fingertips very carefully against the optical sensors. It doesn't measure if hands are cold or placement is wrong, and if users move too much. Initially, we faced too many errors that we got frustrated. But slowly, with new app updates and practice, the experience improved.
Benefits and Experience
App clearly says that it can't be used for diagnostic use. But we can use it to be alert and that is crucial. The number of patients with heart disease including blood pressure is on the rise. This feature can be a lifesaver because patients or people don't have to use instruments all the time. We carry phones all the time with us and Samsung's BP measuring feature gives measurement within a minute. People can see their changes and be alert and take precautions.
In our test, using Samsung Galaxy Note 9 for blood pressure measurement was satisfactory. The reading may not match reading on traditional medical devices but the reading from the phone is quite close. In our experience, the tests were satisfying and good enough to be used. My BP Lab notifies users to check their pressure twice a day but most importantly at night. It stores all past data so that we can study the trend. It is very useful for people who are on medication. All we see here is a very positive thing because it makes users alert every time because they have the power to check their BP all time.
Many patients are negligent and may eat and go out of diet by consoling themselves their BP is in a good state. Many people don't have instruments at home and the skill to use Sphygmomanometer. So people might skip going to the doctor and clinic but if a phone helps to measure in an instant, this problem goes away. The measurement may not be absolute but it does show the change in pressure which can surely alert users about their health.
Review and Future Expectations
People can always check their status and this can encourage them to take medications and exercise on time. The small looking feature can be lifesaver for many people. The device and app are in development but the data they give is very near to exact measurement. Thus the data and measurement are always helpful for knowing the health status. This is a study and developing technology and it is positive. The technology may surely improve one day and bring a full-fledged diagnostic level BP measuring features in phones. All in all, we are very happy with this feature on the Samsung Galaxy Note 9. It just made us change our view on health-related features inside a mobile phone. Now we wish to see the ECG feature in the next phone so that we can have the best phone with get health assistant features.