The Samsung Galaxy Note 9 was launched about 6 months ago. Just after a week of launch we got our hands on the device. We started using the devices as our daily driver from September of 2018. Its been a long time and as we now have the Galaxy S10 lineup here. We need to talk about this phone. In our Samsung Galaxy Note 9 review after 6 months we are covering its battery, software update, One UI, changes and experience with all the features.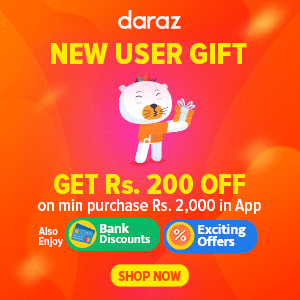 Galaxy Note phones are very special and they are one of a kind. There is almost no competition for this smartphone due to the one special feature which is Stylus or S Pen. Galaxy Note 9 has been in our hands for long and we have used it expensively. It has received new Android Pie update with One UI. The apps are also updated with new features and things have aged. Now we can say review Note 9 on its long run.
Just as a reminder, we want to list out a few things. Samsung Galaxy Note 9 has Exynos 9810 Soc or Snapdragon 845. We have the Exynos model with 6 GB RAM and 128 GB storage. There is another model with 8 GB RAM and 512 GB storage which definitely has different performance. Ours is solely based on 6 GB variant that we have. We are also using Samsung's 256 GB SD card with one SIM card with very less data use. Our device stays on WiFi more and have other connections such as Bluetooth, GPS and NFC mostly off all the time. Lets start to see how the device as aged.
Battery Life
Galaxy Note 9 made headlines with its 4000 mAh battery. It is a massive phone with 6.4″ display and a big body. Inside it encapsulates this huge Lithium ion battery. At the start we were getting more than 5 hours of screen on time. It was always in the range of 5-6 hours SOT. Now there is Android Pie OS and on top there is Samsung's new One UI. There are lots of changes and one the main change is dark mode.
The Dark mode allows users to use a black theme which changes whole UI to black. This is one of the fantastic things for Super AMOLED screen. When there is pure black color the pixels turn off which saves power. We use dark mode all the time and this surely has positive affect on our battery. Even after 6 months of regular use, we still get 5-6 hours of screen on time with ease. Some times with less resource and network use, we have also touched the 7 hours range.
This may be different for people who use more SIM cards and have different number of apps. There are lots of variables in play. Network, SIM Cards, NFC, Bluetooth connectivity, background applications, brightness and many other aspects have affect on screen on time. However the use is, One UI dark mode has brought a lot of positive change to battery.
One UI and Software
Android Pie brought One UI to Samsung Galaxy Note 9. The update came in January and we are very happy for the fast roll out. It is new design which focuses more on one hand use. This is fantastic because the half bottom part shows important options and top part shows the name in bold. We love the new dark mode of One UI which makes whole phone use black theme.
This means the AMOLED pixels are turned off for black parts and battery is saved. It is also easier on the eyes. So any users prefer the dark mode all times. Google also pointed out that these modes save significant amount of battery. There have been few changes in Note 9 with Pie update. First thing are change in icons and user interface. Next is camera because now there is no pro mode for camera. In Oreo, camera interface had video record button always showing but now it is in with modes. So pro mode and video record at same time are not possible.
Samsung also introduced "Recycle Bin" for gallery. Photos and videos deleted from gallery go there and stay for 15 days if not removed manually. The files are automatically deleted after 15 days. It is a good feature because it saves users from accidental deleting. We are also liking the new gesture navigation. There is a learning curve but we learnt it within a week. It is great because as the navigation bar is gone we have bigger space to use and view content. Many people still like navigation bar and want to stay it that way. We also like to always have both options in our phone.
Performance, Power and Camera
The Note 9 is still one beast of a device with its Exynos 9810. Our phone has 97 apps installed and there is never an issue on power. Multitasking works fantastic as always. Shifting from one app to another is also seamless. The 6 GB RAM holds up great with apps and the apps remain in same state even after a long time. Multi window is a bit different in One UI so many people may need to learn it again. We don't game much but as we told in our earlier review, gaming is smooth as butter on this phone. Its water carbon cooling system works perfect and doesn't let the phone get hot more than it should.
Camera results are still one of the best we can get from smartphone. Shutter speed, low light performance and details are amazing as always. Since we got our Note 9, we have made many videos from this. All mobile phone review videos on our channel are from Note 9 including the new Galaxy M20 videos in our YouTube channel.
Samsung also added some features to Dex. They introduced Linux on Dex which is one of the best feature for any programmer or developer. Dex is already great because there is no need of dock and the interface is fit for desktop experience. With the Linux support they have now fully integrated the need of many people. It just needs wireless keyboard and mouse with USB Type-C to HDMI converter to get full Linux experience using just a phone.
Summing Everything Up
Galaxy Note 9 is a very special device and it is one of the finest smartphone from Samsung. We love it for its performance, S Pen, camera, battery, great, study and industrial boxy build. There are lots of things to like about this phone and specially when this phone has been performing as amazing as it was when purchased. Its base model is still absolutely powerful phone in every terms.
Note user base is different and they love it just like us. Many people like the S Pen and everything Note offers. We know the Galaxy S10 and S10 Plus are here. They do have cutting edge technology and features. For us and many note users, Note 10 might be the next upgrade because we are very positive it will be much batter.. But for people with S7 or S8, Galaxy S10 is surely a thing to consider.
So we would sum up or 6 months review by saying that we like all aspects today as well. Performance is still amazing top notch. Storage, memory, camera and battery life are simply amazing. The new One UI is also great with new features addition. For now personally I am holding on to my Note 9 because it is one of the phone that is close to a perfect device. Now we just hope that they make Note 10 so amazing that it would make us upgrade to the new flagship.