The most awaited phone from Samsung is now unveiled. Galaxy S10 is the 10 year anniversary phone. The Korean giant announced five phones in total. Main phones are Galaxy S10 and S10+. These are the successor of older Galaxy S9 and S9+. So the other three are Galaxy S10e, S10 5G and Galaxy Fold. Samsung Galaxy Fold is a whole new breed because it is a folding phone. All of these are very interesting mobiles and they have a lot of promises.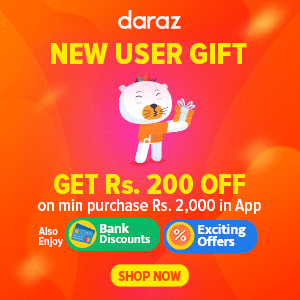 There were leaks of new S10 from months and we also saw many renders. So as the phone is now announced it is great to see that some rumors were true. Samsung is using punch hole in the display instead of notch. They do have notch in the M series phones but not in S series. Phones also now have very less bezels which makes it look fantastic. The camera system in S10 is also new with addition of ultra wide angle lens.
Reversible wireless charging, larger battery, HDR10 compliant Dynamic AMOLED screen, 4K HDR10 video recording are some of the most noticeable features. All of the newly launched phones have 7 nm or 8 nm processor. Snapdragon 855 is 7 nm while Exynos 9820 is 8 nm. Except USA, rest of the world gets Exynos version. Let us talk about each of them one by one.
Samsung Galaxy S10 Specs and Details
The hardware specifications are as follows.
6.1″ Dynamic AMOLED display panel with Gorilla Glass 6 protection
1440×3040 screen resolution
Qualcomm Snapdragon 855/ Exynos 9820 SoC with octa core processor
Adreno 640 GPU in Snapdragon 855 / Mali G76 MP12 GPU in Exynos 9820
8 GB RAM with 128/512 GB Storage option
3400 mAh Lithium Ion battery
12 MP f/1.5-2.4  + 12 MP f/2.4 + 16 MP f/2.2 triple cameras at back side
10 MP f/1.9 camera at front side inside hole of display
The screen is now Dynamic AMOLED which can go up to 1200 nits of peak brightness. The resolution of screen is also higher because we now have much bigger and taller display. Both processors are very powerful and with new base memory of 8 GB, S10 is one of the most powerful smartphone in market. Screen and battery size are also larger than older Galaxy S9.
Camera is different because there are there cameras at the back. The 12 MP camera with f/1.5-2.4 aperture is main sensor that we saw from S9 and Note 9. 12 MP f/2.4 is telephoto lens and new 16 MP f/2.2 sensor is for ultra wide shots. We saw such implementation in A7 2018 and Galaxy A9. Now users can record 4K HDR10+ videos at 60 fps and 1080p at 240 fps. This is very good camera improvement. Users can get great videos, ultra wide shots, panoramas and slow motions.
Galaxy S10+ Specs and Impressions
Processor of all the S10 phones are same. Differences are in camera, memory, storage, screen and battery size. These are the specifications of the Galaxy S10 Plus.
6.4″ Dynamic AMOLED display panel with Gorilla Glass 6 protection
1440×3040 screen resolution
8 GB RAM model with 128/512 GB Storage option
12 GB RAM model with 1 TB internal storage
4100 mAh Lithium Ion battery
12 MP f/1.5-2.4  + 12 MP f/2.4 + 16 MP f/2.2 triple cameras at rear side
10 MP f/1.9 + 8 MP f/2.2 dual cameras at front side
The new S10 Plus has bigger screen than previous S9 Plus. Its battery is 600 mAh bigger than S9+ and also 100 bigger than Note 9 which is pretty amazing. Camera is same as S10 for rear side but the front side has one extra 8 MP f/2.2 depth sensing camera. One of the most interesting or lets say option is 12 GB RAM model. This variant has 1 TB internal storage and on top it also supports 512 GB SD card. The 12 GB model of Galaxy S10+ is a beast and slightly overkill.
Galaxy S10e Specs and Impression
It is the cheaper or light version of S10. This can be a great cheaper flagship option for many people. These are the hardware specifications of Samsung Galaxy S10e.
5.8″ Dynamic AMOLED flat normal panel
1080×2280 screen resolution
6 GB RAM and 128 GB internal storage
8 GB with 256 GB internal storage
3100 mAh Lithium Ion battery
12 MP f/1.5-2.4 + 16 MP f/2.2 camera at rear side
10 MP f/1.9 selfie camera at front
All other Galaxy S10 have curved infinity display but the S10e has flat screen. There were many people who demanded flat screen. Samsung has trimmed few things from this phone including camera. Instead of three sensors at back, there are two sensors. They have removed the telephoto lens but kept ultra wide angle camera. All other hardware such as processor are same just like regular S10.
Samsung Galaxy S10 5G Preview
This phone is not going on sale from March 8 . It will be launched later according to Samsung. The company might be testing and waiting for 5G roll out because it is a very new technology. There is not much detail about this phone right now. It is Samsung's first 5G phone with a lot more features. These are the hardware specification of Galaxy S10 5G.
6.7″ Dynamic AMOLED screen with 1440×3040 resolution
8 GB RAM and 256 GB storage
4500 mAh Lithium ion battery
12 MP f/1.5-2.4  + 12 MP f/2.4 + 16 MP f/2.2 + ToF quad camera setup
10 MP f/1.9 + 8 MP f/2.2 + ToF camera at front
The screen is very large at 6.4 inches. There is 4500 mAh battery which is massive and wins both S10+, Galaxy Fold and Note 9. The S10 5G obviously has more modems and special parts for 5G but there is one new special thing in camera as well. Samsung is including ToF or Time of Flight sensor that is used for 3D depth recording. It is speculated that these are for AR features and better live focus including for videos.
Samsung Galaxy Fold
This is something very special because it is a foldable phone. It was teased in an event few months ago by Samsung. The last demo was hiding everything in covers and darkness. Now Galaxy Fold is out in the world with launch date of April 26th. It is a very special and super expensive phone that starts at $1980. It has screens on both sides which means we get a small 4.6″ screen at front while folding. When unfolded there is 7.3″ display on the inside. It is revolutionary tech from such a big company. Samsung usually doesn't launch anything until they have their full trust in it. To start these are the specs of Samsung Galaxy Fold.
Qualcomm Snapdragon 855 chipset
4.6″ Super AMOLED display at front
7.3″ Dynamic AMOLED at inside when unfolded at 1536×2152 resolution
4380 mAh battery
10 MP f/2.2 on front side or cover
10 MP f/2.2 + 8 MP f/1.9 dual camera camera at front side over the 7.3″ screen
12 MP f/1.5-2.4  + 12 MP f/2.4 + 16 MP f/2.2 triple camera set at back side
There are lots of cameras on this phone which means each side has at least 2 cameras. Back side camera and front side camera are same as the Galaxy S10+. Only the cover side camera is different. There are two battery sets which combine to give 4380 mAh. Samsung said they have new high tech gear system for the hinge. We are also very curious on the durability and flexibility of the display panel. This is one of the most interesting phone till this date from Samsung. The company also launched new Galaxy Buds and Galaxy Watch Active. We will be doing review of all the phones that we get in our hands so we will be reporting later with more details.