Samsung Galaxy S10 lineup is one of the most awaited line of phone this year. They launched Galaxy S10, S10+ and S10e just few days ago. Samsung Nepal has now finalized the price of its new flagship and they are taking pre-orders. All customers who pre-order any of the three phones can get free Galaxy Buds. Galaxy Buds are amazing wireless headphones from Samsung and we see it as a good deal. Samsung Galaxy S10, S10+, S10e Price in Nepal is a bit high than US price. However the prices are near to Indian pricing. Pre-Order is available until March 14th, so our guess is that maunch is on March 16th.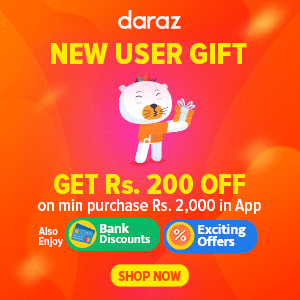 Samsung is selling the cheapest Galaxy S10e base model at Rs 93,900. This is the 128 GB variant. The phone are well upgraded compared to older Galaxy S9 and S9+. These new phones have Exynos 9820 which is 8 nm chipset. All phones come with 8 GB RAM and 128 GB base storage. They have new Dynamic AMOLED screen with cut out hole for camera and improved camera.
Galaxy S10 and S10+ have ultrasonic in display fingerprint sensor while S10e just has regular sensor at side button. The only 512 GB variant that is coming to market is of S10+. We have already covered the details and specs of all the phone is S10 launch article. It is clear that we won't be seeing Galaxy Fold or S10 5G for now in Nepal
Samsung Galaxy S10e, S10 and S10+ Price in Nepal
The official price of all the new Samsung flagship phones are as follows.
| | |
| --- | --- |
| Samsung Galaxy S10+ (512 GB) | Rs 1,54,500 |
| Galaxy S10+ (128 GB) | Rs 1,23,500 |
| Samsung Galaxy S10 | Rs 1,10,900 |
| Samsung Galaxy S10e | Rs 93,900 |
| Galaxy Buds | Rs 14,500 |
The S10e is available only in Prism Black for now. Galaxy S10 is available in Prism White, Black and Blue. The S10 Plus 512 GB is available in Ceramic Black while 128 GB is available in Prism Black and Blue. Other colors may come later but there is no new for now.
Company is providing free Galaxy Buds with each pre-order. Also there is lucky draw offer for the customers who do pre-order. There are Galaxy Gifts such as 15% discount on Turkish Airlines ticket. The discount is 15% on Business class and 10% in Economy class ticket. Vayodha hospitals Pvt. Ltd will also provide 15% discount. Ace Travels is also providing 10% discount while Let Me In Korean Aesthetics is providing free Meridian Facial and give discount up to 30%.
The lucky draw's first winner can get a business class round trip ticket. Second winner can get 2 nights stay at KGH in Pokhara. Third winner can get two coupons worth Rs 5000 at Let Me In. All customers will get 1 year breakage insurance from Sikhar Insurance. The company has been giving this since a long time and it is one of the best security to have.
How To Pre-Order the new Samsung phones
Previously customers needed to go online and book their phones at the site and take the confirmation number to nearest store. Now interested users can go to nearest Samsung showroom and store to book their new phone. All they need is Rs 5000 at confirmation payment and fill form with some personal details.
Galaxy S10 on EMI: There is EMI option available as well. It was in the Galaxy S9 and S9+. People need to have bank account in selected banks to get EMI option. Customers can ask the nearest Samsung store for more details on this matter. Total of 9 banks are partnering with Samsung on this. NIBL, Nabil, NMB, Mega, Global IME, Machhapuchchhre, Kumari, Laxmi and Hulas Investment Bank are providing EMI in partnership with SAMSUNG.The launch event in India is going to be held on March 6th. We also predict that Samsung Nepal is going to launch these phones on March 6th. We will be reviewing these phones as soon as we get our hands on them.