Samsung Nepal has announced a price drop on its flagship smartphones for a limited amount of time. In this Samsung Galaxy S20 and S20+ price drop offer, customers can get instant cashback at the time of purchase. This means customers can get these phones at a lower price. This is actually a very good monsoon offer. The company is calling this a "Raining Cash" offer. If we have to assess this scheme, it is actually a very good deal if you were planning to get these devices.
Cashback offer indirectly means a discount. Ultimately a customer pays less and that is what we care about. Samsung Galaxy S20 and Galaxy S20+ are top flagship smartphones from the company. Both of them come packed with features and top-level power. The Galaxy S20 actually costs Rs 1,13,999 and the Galaxy S20+ costs Rs 1,29,999 in normal MRP rate. In this new offer, Samsung is offering Rs 19,000 discount in S20 and Rs 22,000 discount in S20+. Therefore the new prices are as follows.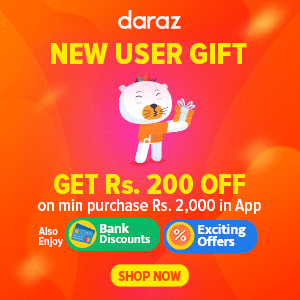 | | |
| --- | --- |
| Samsung Galaxy S20 | Rs 94,999 (After 19,000 Cashback) |
| Samsung Galaxy S20+ | Rs 1,04,999 (After 22,000 Cashback) |
2020 Monsoon Raining Cashback offer
Related: Samsung Mobiles Price in Nepal
There is no discount for the Galaxy S20 Ultra and it is a limited offer. This cashback scheme starts on August 1st and lasts till stock remain and limited time. The company has not stated the time of offer closure. Samsung regularly conducts monsoon offers each year and this time, we have this Galaxy S20 and S20+ price drop cashback program. Before this scheme, Samsung Nepal was running "Mega Exchange Offer" where the company was offering Rs 22,000 cashback or 32″ Samsung LED TV instead of an old smartphone while purchasing a Galaxy S20+ and Rs 19,000 for in case of S20.
Galaxy S20 and S20+ Hardware Summary
Both of these are flagship phones and have the same internal hardware. The differences come in screen size, battery, and cameras. Samsung Galaxy S20 has a 6.2″ Dynamic AMOLED screen, Exynos 990 processor, 4000 mAh battery, 8 GB RAM, and 128 GB internal storage. The S20 has three cameras at the backside. First one is a 12 MP wide-angle sensor with f/1.8 aperture. The second one is 12 MP ultrawide sensor with f/2.2 aperture and the third one is 64 MP telephoto sensor with f/2.0 aperture. Both 12 MP wide-angle main camera and 64 MP telephoto cameras have OIS. The telephoto camera has support to 3x hybrid zoom.
One of the most important things introduced by the Galaxy S20 lineup is 8K video recording. All phones of this series support 4320p recording. There are many other special features in cameras. This includes Super Steady Mode, 33 MP still snap, single take, AI stabilization, HDR10+ recording, and night hyperlapse. These features are very important and make the camera use interesting. Many of these features are actually available in One UI 2.1 and other phones. But few of them are exclusive and only available in the S20 lineup.
In the case of the big brother or Samsung Galaxy S20+, there is a 6.7″ screen, 4500 mAh battery, and quad cameras the back. All cameras are the same as found in normal S20. A 0.3 MP ToF 3D camera is the only new addition in this. It helps to take better depth information, bring better bokeh, and improves AR functionality. Everything else is the same on both phones except these.
Cashback Offer and Purchase Advice
The cashback offer is limited and if you were planning to get these devices it is a good chance. You can save a good amount of money during this scheme. Rs 19,000 discount is a very good amount. And the Rs 94,999 price tag for the 8/128 GB model of Galaxy S20 is also quite attractive. This makes it very reasonable and even lower than the international $999 price tag. The Rs 1,04,999 price tag of the Galaxy S20+ is also lower than the international $1,199 rate.
In our view, buying a flagship phone during pre-booking and sale season makes good sense. Customers get free goodies and gifts like Galaxy Buds, TV, or monitor during pre-book. This is very beneficial because we can get high-value goods. It is also very beneficial to purchase during cashback and discount offers because we can directly save money. Otherwise, we need to pay full MRP when there is no such program.
If you want our advice then we would highly recommend Samsung Galaxy S20. This is a very powerful smartphone with an amazing screen, high refresh rate, fast processor, a good battery, and very powerful cameras. The price is also under Rs 1,00,000 so it is a good value device at the offer rate. And for people who are looking for a big screen, big battery and a top-class flagship, this offer is obviously good for the S20+.