Samsung Nepal launched its two new flagship smartphones, Galaxy S7 with S7 Edge in Hyatt Regency Kathmandu. The Samsung Galaxy S7 price in Nepal is Rs 77,900. It is the ordinary model with flat screen. There we have the more beautiful Edge model. The Samsung Galaxy S7 Edge price in Nepal is NRs 88,900 and it is the most expensive phone from the company right now. Both phones will be available in retail stores from 18th March. We tested both of these devices during launch and these are our impressions.
The unveiling of these phones in CES 2016 was brilliant. And these phones showed a lot of promises. It covered all the weak points in Samsung Galaxy S6 from last year. The company fixed all the problems, added features that people wanted and made it the best phone of this year. Just as usual with every year's Samsung flagship, this phone has the best display, camera, and performance till date.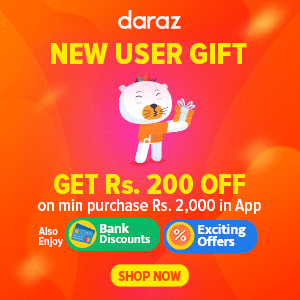 Recommended Read: Price of Latest Samsung Flagship Mobiles
Unlike last year, this time the models have a small but important change in the build and design. The Galaxy S7 Edge is the bigger 5.5 inch model while the normal S7 is just 5.1 inch. The internal specs are similar for both phones but the outer build is slightly different. This time the normal version also has curved back. In addition to the curved back, the edge model has a curved screen. The bodies are more slim with less protruding camera which is great.
Galaxy S7 Edge and S7 Specifications, hardware
Display: 5.5″ SAMOLED (S7 Edge), 5.1″ (S7)
Screen Resolution: 144×2560 QHD
Chipset: Qualcomm Snapdragon 820/ Exynos 8890
GPU: Adreno 530 (Snapdragon) / Mali-T880 MP12 (Exynos)
RAM: 4 GB
Internal Storage: 32/64/128 GB
External SD card: 200 GB Maximum
Battery: 3600 mAh (S7 Edge), 3000 mAh (S7)
Rear Camera: 12 MP f/1.7 (4K 30 fps)
Front Camera: 5 MP f/1.7 (2560×1440 30 fps)
Processing:  There are two options for combination of different parts. The internal specs depend upon which model you pick. There are two graphics card, chipset and processor type. One model has Exynos and another has Snapdragon chipset. Qualcomm is quad core processor while Exynos is octa core. Similarly, there is Adreno GPU and Mali GPU according to these chipsets. Exynos comes with Mali while Snapdragon comes with Adreno. The combination of hardware with the normal and edge model will result in various editions of products. Nepal is only getting 32 GB version with Exynos processor for now.
Some countries will be getting with phones of certain specific configuration so there may not be all the options. Now for the most important processor department, we have quad core model with combination of two dual core processor. One is clocked at 1.6 GHz and another at 2.15 GHz frequency. Next model with octa core processor has a 1.6 GHz quad core processor and another 2.6 GHz processor. The Snapdragon 820 edition and Samsung's own Exynos will have a slight performance difference but won't matter that much.
Memory and Storage
Both phones have same 4GB of LPDDR4 RAM. There are different options in handsets in term of internal storage. This time the company brought back the option of external SD card support. At first, there are two storage variants available in the global market. Users can select either 32 GB or 64 GB version as per your demand. However, every country doesn't offer all models. Both S7 phones support external SD card up to 200 GB. Therefore the songs, videos, movies and files can be stored in vast amount and without worrying about security.
Camera
The camera's pixel count is reduced from 16 MP to 12 MP but as we say never judge a book by its cover. There is common misconception of megapixel and quality. Galaxy S6 and Note 5 have very good cameras with OIS and good aperture size. But we have much better camera this time. The new Galaxy S7 has 12 MP camera at back with f/1.7 aperture. There is new dual pixel autofocus camera which is far better than old cameras. The camera focuses on objects and faces swiftly and without losing much details.
The f/1.7 wide aperture helps capture great photos in low light situation. We tested the phone and the shutter was very fast with amazing focus. The pictures didn't lose many details and were shot quickly as well. UHD or 4K video recording is also great because unlike previous phones the heating problem was resolved. During our experience with Gear VR the S6 shut down due to heating but S7 kept going on. The front is still a 5 MP camera but more improved than the previous one. It can record videos in 2560×1440 at 30 fps.
Features and Comparison
The main differences between both new phones are design and some internal hardware. Galaxy S7 Edge has edge display and special functions like, apps edge, peoples edge and improved battery. The screen looks amazing and mesmerizing. Battery in the normal S7 is 3000 mAh while the Edge version has 3600 mAh battery. The battery is very important for everyone and if you want everything bigger edge is best option.
Obviously, there is a fingerprint scanner, wireless charging and 15W fast charging. The phone has IP68 rating now. It is now water and dust resistant to a certain level. This is a great thing because S5 was somewhat water-resistant but S6 wasn't. There is NFC, Samsung Pay support, 4G and dual video call support as well.
Offers and Impressions
People who do pre booking will either get a leather bag of Rs 20,000 or a Gear VR of Rs 13,000. Another package offer is S7 Edge, Gear S2 Classic, Level US ta Rs 1,22,000 or S7, Gear S2, Level U at Rs 1,08,000. Customers can choose any offer or even decide not to take them. In both schemes, customers will get the leather bag. However, pre bookers can surely get free gifts. Leather bad or Gear VR are surely great goodies.
The price of phones this year match the the price of S6 and S6 Edge last year. Needless to say Samsung refined its product this year and S7 is one of the best phone in the market right now. This is surely a great option and right now, we can't stop drooling over the design. We will come soon with our full review. But if you are planning to buy these mobiles, we are definitley recommending them.