After a lot of waiting, Samsung officially unveiled its new flagship of 2017. Just like previous years, we have two models. One is Samsung Galaxy S8 and next one is Galaxy S8+. They are launching two models of S series since S6. People and Samsung are loving its curved screen design so they are just improving it each year.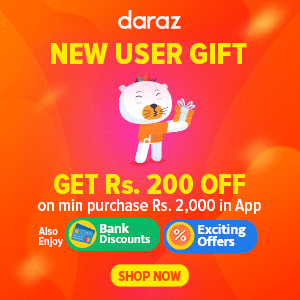 Most of the details including design were known to almost all people due to the leaks. It is good too do some leaks for hype creation but a lot of really kills the excitement in the unveiling event. Anyways Samsung is going wild with its curved screen design. The screen size is increased and bezel are drastically reduced.
There are many changes to the design which includes removal of Home button. Screen to body ratio is reduced while screen size is very larger compared to its predecessors. These phones are now in phablet category. Galaxy S8 and S8+ features lots of interesting unique features and services. Sales begin in April 21st, pre-booking in USA begin from April 5th.
Samsung delayed the launch this year to make sure they maintain the quality. Company is going to great extent in order to compensate for Note 7 debacle. These are the specs of both new 2017 S lineup.
| | |
| --- | --- |
| Galaxy S8 | Galaxy S8+ |
| 5.8" QHD+ SAMOLED | 6.2" QHD+ SAMOLED |
| Exynos 8895/ Snapdragon 835 | Exynos 8895/ Snapdragon 835 |
| 4 GB RAM | 4 GB RAM |
| 64 GB internal Storage | 64 GB Internal Storage |
| SD Card Support Max 256 GB | SD Card Support Max 256 GB |
| 12 f/1.7 MP Back/ 8 MP Front Camera | 12 MP Back f/1.7 / 8 MP Front Camera |
| 3000 mAh battery | 3500 mAh battery |
| Android 7.0.1 | Android 7.0.1 Nougat |
Samsung officially announced Bixby, the new personal assistant. It has a dedicated button for this. Now users can use their phone just with voice commands. Screen resolution can be choose between FHD+ to WQHD+. Snapdragon version is coming to us which as two 2.35 and 1.7 GHz quad core processors. Just like last year international customers will get octa core Exynos version with two 2.35 and 1.9 GHz quad core processors.
New Features plus changes
In past, the audio quality and headphones were just OK but this time the game is changing. We are getting AKG tuned headphones which makes music a delight according to the company. There is no home button which might bug a lot of users because many users love home button.
Fingerprint scanner is on the back of the phone, near the camera. Users might put smudge on camera while trying scan their finger. The new display is called Infinity Display. Samsung's new personal assistant Bixby is now introduced with this a dedicated button on this phone. These are some of the new features of Galaxy S8 and S8+.
New VR 3.0 is also now made public for better and improved experience.
World's first Mobile HDR Premium screen
Pressure sensitive touch home button
Multi frame processor in camera
10 nm processor which is 21% better
Bio-metrics security for web and apps, face recognition, Iris scanner (Samsung Pass)
New Gear 360 launched (4K Capable)
Samsung Dex, desktop experience using phone
Bluetooth 5.0
Initial Impressions
Aesthetically they are killing it by reducing the bezels and improving the screen. We will be doing a full review as soon as it lands in Nepal. The company is betting its business with the future of these phones.
Well, there is improvement is processing power and display quality. Bixby is also very interesting but there isn't much improvement in Camera section except front camera. They made sure that the safety is biggest concern. We will be reviewing this device when we receive the units in Nepal. So keep updated with us.