Samsung launched its new flagship phones Galaxy S9 and S9+ at the MWC 2018. We saw the leaks, renders and videos from weeks ago. Finally we can see that they match the final product. Both of these phones have same design language as the S8 and S8+. Many hardware are also similar but there are some major improvements. Among all the things, new camera stands out brilliantly and we love it.
To start of things, Galaxy S9 is packing 5.8" SAMOLED screen with 1440×2960 resolution. The new S9+ has a big 6.2" SAMOLED with same screen resolution. The front and back side are protected by Gorilla Glass 5 which is continuation since last year. The Galaxy S9 Plus has bigger display real estate but less pixel density. Both models are featuring Qualcomm Snapdragon 845 SOC for USA and Exynos 9810 for the rest of world.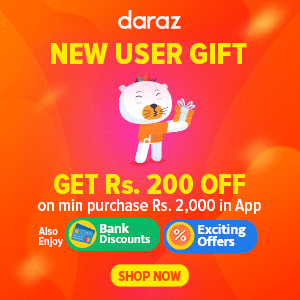 Both are octa core processor chipsets with two quad core sets. Snapdragon variant has 2.8 GHz and 1.8 GHz sets while Exynos version has 2.9 GHz and 1.9 GHz. Samsung always makes its Exynos version very capable just as the Snapdragon version. Customers of USA are getting Adreno 630 GPU and rest are getting Mali-G72 MP18 GPU.
Galaxy S9 is offering 4 GB RAM with 64 GB, 128 and 256 GB storage storage and SD card support but S9+ is having up to 6 GB RAM with same storage option as S9. Both phones also support memory card up to 400 GB. Unlike previous years, we are getting few more benefits with plus model. This gives reasons for people to choose the bigger version.
Now coming to camera, Samsung always makes revolution in their camera. They started wide aperture since S7 and now they have set the bar to f/1.5. There is some difference in camera between Galaxy S9+ and regular Galaxy S9. The Galaxy S9 has 12 MP REAR camera with dual aperture of f/1.5 and f/2.4. On the other hand S9+ has two cameras at back. Both are 12 MP but one is dual aperture f/1.5 and f/2.4 variable aperture and next is f/2.4 for telephoto or zoom. Front side hosts 8 MP f/1.7 camera which is great improvement. Users can record videos 4K at 60 fps this time and slow motion up to 960 fps at 720p.
Features and Improvements
The battery size of the S9 is 3000 mAh abd S9+ is 3500 mAh. We aren't that satisfied with battery size though. Anyways, we still get IP68 rating, Fast charging, Qi wireless charging, Iris Scanner and Bluetooth 5.0. We are very happy to see the company listen to its users. The fingerprint scanner is now placed below the camera module. This makes it very easy to unlock phone without smudging the camera lens. For the first time, we also have AKG tuned stereo speakers with Dolby Atmos for more pleasing sound.
One of the major improvement is processing power. This is the first mobile batch in world containing Snapdragon 845. It is very rich in features and faster according to benchmarks. Camera is also improved with wider and dual aperture. Previously launched Dex is much refined with better features and ease to use. The Bixby still exists with its dedicated button though.
Samsung is implementing AR for the first time in the camera. It is now much focused on security and enterprise. Initially we are highly impressed, there aren't too many changes but it has essential changes. We will be reviewing these phones when they launch in Nepal so we will give you in depth look soon.