The camera is one of the main parts of the smartphone in this era. Smartphones have already taken over normal point and shoot cameras. This is why people demand great photos and videos from their mobile phones. Smartphone companies regularly improve their camera results using hardware and software. Just ramping up megapixel is not enough and we all have to know it. There are many important things such as pixel size, focus, ISO, software, and many more. Samsung has launched a new 50-megapixel ISOCELL GN1 sensor which comes with new technology for sharp color, faster autofocus, and better low light photos. Samsung ISOCELL GN1 has many other features and improvements for upcoming future smartphones that will bear these sensors.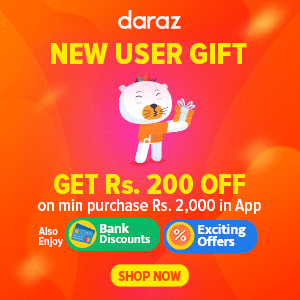 There are many things that are important for generating good photos and videos. Some of them are pixel size, pixel count, shutter, resolution, software, format, etc. It is hard to balance everything but that is what companies like Samsung and other sensor manufacturers do. This time the company is focusing on Samsung ISOCELL GN1 50 Megapixel image sensor. The company already has a 108 MP camera in Galaxy S20 Ultra but this new sensor is different and comes with improvements.
The new 50MP Isocell GN1 sensor has bigger pixels instead of a higher count. This means it has a better low light performance with the help of Tetracell technology. This also takes the benefit of Dual pixel technology which gives better autofocus. The GN1 sensor is 1/1.31″ in size and has 1.2μm pixels. It can give a maximum photo resolution of 8160×6144 and also 8K videos. Higher pixel count and wider aperture in a mobile phone camera can cause a thinner focus plane, so the company has worked out to make better autofocus in this sensor.
Samsung ISOCELL GN1 Specs and Features
Format and Sensor Size: 1/1.31″
Pixel Size: 1.2μm
Maximum Resolution: 8160×6144
Video FPS: 1920X1080 at 400 fps (Max)
Photo Frame Rate: 24 FPS at 50 Megapixel
Output Formats: RAW 8, RAW 10
Focus: Phase Detection Autofocus on dual pixel sensor
This is the company's first sensor that comes with both Tetracell technology and Dual Pixel. We saw dual pixel autofocus (DPAF) in the Galaxy S7 lineup for the first time. But here we have PDAF which means phase detection autofocus. In the new ISOCELL GN1, there two photodiodes side-by-side in one pixel. It means for one pixel, two diodes work. They take light from different angles for the PDAF. This helps the camera to focus better on the object and gain more light. The final result from an individual pixel comes when data of both photodiodes merge. The company also has software that can separate the light from those two diodes and make a bigger 100 MP photo instead of a 50 MP one.
Autofocus is very important in any camera and smartphone. Most people use auto mode and sometimes tapping on the camera is also a far reach for some normal users. Thus if the focus is not good, it creates bad results. Sometimes even tapping causes the focal plane to move and act bizarre, so these types of improvements are very good for normal users.
Tetracell for better low-light, Smart ISO, Real-time HDR
Low light photography and videography are very important these days. Smartphone manufacturers have improved daylight photos and videos a lot but low light is still lacking compared to DSLR and professional cameras. Tetracell technology is a new technique that merges pixels to create bigger pixels and better results. There is a Re-mosaic algorithm that helps in this process. In this, 4 pixels are binned into one and the size becomes 2.4μm. Thus this pixel binning creates 12.5 MP photos. This is a very famous technology and it actually helps get better results. As we said earlier both bigger pixels and numbers are important. This is where Samsung strikes correct with big sensors and higher pixel count.
There are other things such as Smart ISO and Tetra HDR as well. The Smart-ISO feature helps to select the best ISO for taking the best shots. It balances the best light and helps to reduce noise. The improved real-time HDR helps in taking better videos and photos in a situation with wide dynamic locations such as dark shadows and bright lights. In this technology, the camera takes multiple shots simultaneously and gives the best result in an instant or real-time.
Path towards better smartphone cameras
This new sensor comes with improvements that were very necessary. It also shows the future of mobile photography. We will surely see high resolution photos, more 4K 60 fps recording support, better 1080p slow motion, HDR 10 bit videos and interactive Pro mode. The Tetracell, Smart-ISO, Dual Pixel PDAF, Real-time HDR can give very good benefits in low light condition, shadows, night, portraits and nature photography. We should expect to see high resolution HDR 10 bit colors and video recordings. This will improve the videography results and make results even better.
Samsung ISOCELL GN1 also has better operating requirements. It can work in -20oC cold and 85oC heat as well. There is better EIS, color filter, and faster frame rate and better electronic rolling shutter. Samsung will push this new sensor on their new phones and will improve their cameras. It should push the current scenario in an even better direction. Let us wait and see how these will perform in real life because we also want to see the implementation and results.