Samsung has recently started rolling out the Android Lollipop update on its mid-range and budget devices. The new Android 5.0.2 OS is bringing a lot of changes and updates. The lollipop update for Galaxy Core Prime was launched today in Poland. It is available via Samsung Kies. It will be rolled out via OTA soon. Many devices are on the update list. The list includes smartphones from Galaxy A series and the Core series as well. Android Lollipop update is one of the most awaited updates because of many software upgrades.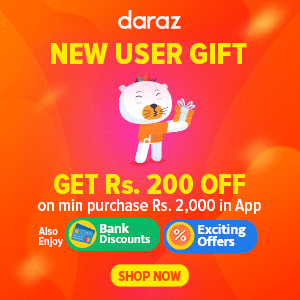 In our articles regarding the Galaxy Core Prime review, Galaxy A7, and Galaxy A5, we said that the Lollipop update is coming. So, now the company has started rolling out the updates in different regions. Samsung rolls out updates in different regions at different times. The new Android 5.0.2 Lollipop update for Galaxy A3 is also now rolling out. It is available for downloading and flashing. OTA rollouts are not happening currently. Only certain countries are getting the OTA updates.
According to the news of firmware, Galaxy Core Prime LTE model is getting Android Lollipop update with new features. Therefore update news for the 3G model is still unsure. There is no news regarding firmware for dual SIM Duos models as well. The Samsung Galaxy Grand Prime also received Lollipop update a few weeks ago. It brought some great changes in UI, icons, security patch, and features. Development and testing of Android 5.0.2 update for Galaxy A5 2015 and Galaxy A7 are also in the process. Updates will be rolled out around the second quarter of this year. The development of Android 5.1 for Grand Prime is already in process. Most importantly Galaxy S6 Edge is also waiting for a new OS refresh.
Waiting List and Fixes
Android 5.0.2 update is very important for all smartphones. This new update comes with a new security patch and fixes. A major patch includes memory leak issue fixing. Memory leak has been a big issue in previous Android iteration. Google has now fixed the issue in the new 5.0.2 update and phone manufacturers are now updating their firmware.
The latest Android Lollipop update fixes bugs, increases performance, improves battery life, and provides improved materialistic design. Obviously, the update always brings better things. So this time also there are a lot of good things that can be seen and also things that can't be seen. Oen thing that most users complain about Samsung is that we don't see that many upgrades for devices. Samsung is very slow in updating its old smartphones. They focus heavily on flagship and less on others. It was reported that they will be changing a lot of things to improve their business.
Samsung has confirmed the launch of new Android updates for a few of their devices. Some of the smartphones that are confirmed to get the new OS updates are mainly in the mid-range segment. Galaxy Tab 4 has also received the new sweet taste of Lollipop. Some news portals report that there won't be a new update for Duos phone a year later. On the other hand, Samsung has plans to support all single and dual SIM phones equally. As per the update roll out in some regions and news, these are some Samsung devices, that will get Android 5.0.2.
Galaxy Core Prime
Grand Prime
Galaxy S6 and S6 Edge
Galaxy A7, A5 and A3
Galaxy E7 and E7
Galaxy Note 4
Android 5.1 Lollipop
Update and Changes
The new Android Lollipop OS update brings many changes. In addition, Android 5.1 brings even more changes over the 5.0 version. The major update is on memory leak fixing. The leak issue causes slowing down of smartphones and mainly phones with less than 2 GB RAM. Therefore, we can say that almost all of the phones listed above need this patch. Similarly, the new OS update is also fixing notification and interruption issues.
There is also a problem of silencing phone and Alarm exceptions. People want their phones on silent but want Alarms to ring. The old software didn't let this happen and now Google has fixed it. After that, we have a new "Device Protection" feature that provides more security. This brings Factory Reset Protection (FRP). If someone steals your device and tries to reset it, they won't be able to open it. Original or previous Google account login is required to unlock it. However, if the owner resets the phone through settings in the right way, they don't get this hassle.
Samsung is also bringing some new UI changes. The icons are getting more round and they are also getting a new color scheme. Settings, notification panel are also getting some changes. In conclusion, we can say that there will be a lot of positive changes in the Android 5.1 Lollipop update for Samsung mobiles.