Samsung Nepal has revised the price of their smartphones, tablets and smartwatches for Dashain festival. Since a few years, festival is becoming a season to buy electronics. Companies also take this good opportunity to expand their market. Just after the Samsung Dashain 2016 offer: Harek Din Lakhpati, they have reduced price of many mobile phones. This is the latest Revised Samsung Mobile price for Dashain 2073.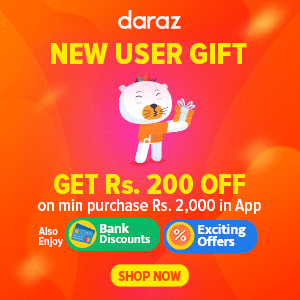 The company also launched Samsung Z2 in the market after J2 2016. Brand new Galaxy Note 7 is expected to launched before Dashain. People can also participate in another program after buying a new mobile. Customers can win many gadgets including Rs 1 lakh. The another scheme is valid only until Aswin 20. 40 lucky winners will win Rs 100000 daily each.
The updated price list is given below. You can check and compare from last year's list also.
Tablets
Samsung Galaxy Tab E – Rs 25990
Galaxy J Max – Ra 21900
Tab 3 V – Rs 14900
Flagship Smartphones
Galaxy Note 5 – Rs 76900
S7 Edge – Rs 76900 (After cashback on 88900)
Galaxy S7 – Rs 65900 (Cashback on Rs 77900)
Mid Range phones
Samsung Galaxy A7 2016 – Rs 45900
A5 2016 – Rs 37900
Budget and Entry level
Galaxy J7 2016 – Rs 26490
J7 2015 – Rs 21900
J5 2016 – Rs 23490
J5 2015 – Rs 17900
J2 2016 – Rs 15900
J2 2015 – Rs 11990
Basic phones
J1 Ace – Rs 9390
Galaxy Z2 – Rs 7290
Gears
Samsung Gear S2 Platinum – Rs 49900
Gear S2 Classic- Rs 34900
Gear S2 – Rs 29900
There are still many great smartphones in the market whose price hasn't been revised. Samsung Galaxy S6/S6 Edge, S5 and Note 4 are still really great options. They have good power, design plus they are offered at very lower price.
Some Old Phones that are still great
Galaxy Note 4, Note 3
S5, A8
A5, A7 2015
It is still profitable to invest in old phones as long as they have good specs and fulfill the needs.
Recommendation
People also like to buy Laptops, computers and TV sets during this festival season. Many people ask for our recommendation for buying new mobile devices. They ask us "Which is the best mobile phone to buy and what is the price?" Our reply is always same for everyone. We always recommend to buy the flagship phone only if they can afford.
Then we send people to mid range gadgets if they want features of good flagship at cheap price. People who are on budget can buy budget or entry level phones to fulfill their need. Galaxy Core and Grand prime are still great options in the market.