The festival season is here, and the companies are offering new schemes to the customers. This year Dashain and Tihar are in October and November of 2021. Therefore Samsung Nepal is hosting the festival offer for 2078 from 17th September 2021 to 15th November 2021. Each year electronics manufacturers and companies bring their festival offer for this season. People also expect good schemes and discounts during festivals. Many people purchase consumer electronics items at this time. It is one of the peak seasons for the retail industry. This year "Chhut ko Taranga, Dashain Tihar ma Umanga" is the Samsung Nepal Dashain Offer for 2078. It is the new scheme for Dashain 2021, and also for Tihar.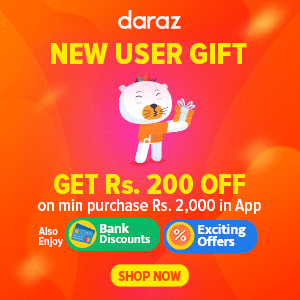 The "Chhut ko Taranga, Dashain Tihar ma Umanga" offer of is valid from Ashwin 1st to Kartik 29th of 2078. In other words, it is a festival offer for the entire Dashain, Tihar, and Chhath. In the Samsung Dashain Tihar offer of 2021, customers can get up to 35% discount on various products. This mainly includes consumer electronic items like Samsung Televisions, refrigerators, AC, and washing machines, plus various home appliances.
Samsung is offering discounts on products when people buy from shops or the Samsung Plaza website. You can go to a retail store or brand showroom and pick the item you need and enjoy the offers. You can also shop online at the Samsung Plaza site and enjoy the offers. Shopping on the company's website means there will be fewer crowds in shops and markets. Samsung is also providing delivery and payment of delivery service for the people who buy from the company website.
Also Read: Samsung Mobiles Price in Nepal
Samsung Dashain Tihar Offer 2078
The company is hosting the new festival offers for 2021. This is a two months long scheme and it covers three festivals. This includes Dashain, Tihar, and Chhath. Samsung Nepal Dashain Offer 2078 is mainly providing discounts on CE items. Then the company is also providing additional warranties on different products. In this Samsung Nepal festival offer 2078, people can shop for home appliances at discount through the Samsung Plaza website or retail outlets in Nepal. The retail outlets and dealers should be authorized distributors of Samsung Consumer Electronics for Nepal, HIM Electronics, and Triveni Byapar.
Samsung is providing various rates of discounts on multiple products. The maximum discount is 35% on select products. In addition, there are extended warranty periods on AC, TV screens, fridge, and washing machine. To help people, the company is providing home delivery, cash on delivery, and free installation service.
The warranty offers includes 2 years warranty on TV, which includes a 1-year full product warranty and 1-year on the panel. There is also 10 years warranty on the DIT compressor of Samsung Refrigerators and ACs with digital inverter technology. Washing Machines will also get 10 years of warranty on DIT motor.
Also Read: Xiaomi Nepal Dashain Offer 2078
The company is also providing EMI options for some items as well. This is very helpful for customers who want to buy expensive products. In the EMI option, people can pay a set amount in installments each month. Many customers want to pay this way, but most of the time, it requires a credit card and bank approval. Samsung Plaza is offering EMI service by partnering with many banks and financial institutions. This includes Century Bank, Nabil Bank, Mega Bank, Global IME, Siddhartha Bank, Kimari Bank, Machhapuchhre Bank, and Hulas Investment Private Limited.
Online Shopping During Festivals
The eCommerce sector is growing in Nepal, and with it, online payment is also increasing. Samsung Plaza website is the company's authorized online retail outlet. It offers all the products in the company's portfolio. Samsung Plaza provides two payment options, and they are net banking or cash on delivery. Slowly companies are integration various payment methods in their system. Net Banking, online wallet payment, debit, and credit card payments are prevalent methods in Nepal. It is a good step in taking Nepal to the digital economy and developing the eCommerce sector.
Also Read: Top 5 Best Digital Mobile Wallets in Nepal
During these past few years, Nepalese and international online retailers saw a massive increase in footfall. Most eCommerce websites saw an increase in transactions and purchases. This has helped to grow confidence in sellers and buyers. We can also expect to see similar growth in the festival season during Dashain and Tihar. Nepali consumers shop a lot during festivals, so online shopping sites can expect good traffic. The retailer must provide good customer service to online buyers. We or the consumers expect the best price, original product, easy customer service, safe payment, fast delivery, and easy return. If these are met, consumers are easily satisfied.
Samsung is also now offering online product purchases through its Plaza website. This retail chain is under the Golchha group. Both are well-known companies, and people expect the best class service. This new Dashain Tihar festival offer is an excellent way to attract people to online shopping. It will make it easier for consumers to purchase and save time.