Samsung is on frenzy with price drops this year. The company held "Winter Festive Delight" offer just one month back. This time, Samsung Nepal is dropping price of few selected smartphones again. The discount are significant because they are for mid range and budget smartphones. Samsung Nepal January Big Saving Offer 2019 is one of the most required scheme because now the phones make more sense with the price. Simply we can say that, if were planning to purchase these phones go for it.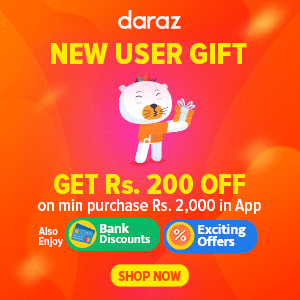 Samsung Nepal is giving discount on Galaxy A7 2018, J8, J6+, J4+ and J4. All of these phones came in 2018 and it is just great news. We know that Samsung is coming with its new Galaxy M series which is meant to take over the budget and mid segment again. This may be symbol of new champion's arrival.
Company is giving cashback which is practically discount. The new new price of the smartphones after the January Big saving offer as as follows.
| | |
| --- | --- |
| Galaxy A7 (2018) | Rs 33,990 |
| Galaxy J8 | Rs 27,390 |
| Samsung Galaxy J6+ | Rs 23,290 |
| Galaxy J4+ | Rs 15,990 |
| Galaxy J4 | Rs 14,490 |
Galaxy A7 is getting discount of Rs 7000 which is massive in all terms. This changes the whole scenarios on its value. It makes much more sense now with the price. Galaxy J8 is getting Rs 2,600 drop while J6+ is getting Rs 2,600 chopped off. In case of Galaxy J4+ people are getting Rs 2,900 back but in Galaxy J4 the cashback is just Rs 1,000. How much the drop maybe, it is always good.
Galaxy A7 Specifications
We did a full review of this phone when it was launched. It is Samsung's first phone with triple camera at the back. It is a good experience because the optics game was upgraded here. As the price is now more reasonable, it would be good to purchase this if you like. The discount is only for the 4 GB RAM model with 64 GB storage. So here are the specs of Galaxy A7 2018.
6″ Super AMOLED Display with 1080×2220 screen resolution
Gorilla Glass 3 Protection at front
Exynos 7885 Octa core chipset
4/6 GB RAM and 64/128 GB on-board storage
3300 mAh Lithium Polymer Battery
24 MP f/2.0 Front selfie camera
24 MP f/1.7, 8 MP f/2.4 and 5 MP f/2.2 back cameras
Galaxy J8 Specifications
Samsung Galaxy J8 is another mid range phone from J series. Its specification as listed below.
6″ SAMOLED panel with 720×1480 screen resolution
Qualcomm Snapdragon 450 chipset with 1.6 GHz octa core processor
4 GB RAM and 64 GB storage with 256 GB SD card support
3500 mAh Lithium Ion battery
16 MP f/1.7 + 5 MP f/1.9 camera at back side
16 MP f/1.9 camera at front side
Galaxy J6+ Specifications
The Samsung Galaxy J6+ is new addition to J series phones. This can be taken as successor to the Galaxy J5 but it has a weaker quad core processor. The specs of this phones are as follows.
6.0″ IPS LCD Screen
720×1480 Screen resolution
Qualcomm Snapdragon 425 chipset with 1.4 GHz quad core processor
4 GB RAM and 64 GB storage
13 MP f/1.9 + 5 MP f/2.2 cameras at the back
8 MP f/1.9 selfie camera
3300 mAh Lithium Ion Battery
Galaxy J4+ Specifications
J4+ is a good offer at the price of Rs 15,990 but one might have to consider that it uses quad core processor. Its specs are as follows.
6.0″ IPS LCD Screen
720×1480 Screen resolution
2 GB RAM and 32 GB On board storage
Qualcomm Snapdragon 425 SoC
1.4 GHz quad core processor
13 MP f/1.9 Main camera and 5 MP f/2.2 secondary camera
3300 mAh Lithium Ion battery
In our view, all discounts are good. This price decrease shows us that, Samsung may be preparing for the new upcoming A series and M series phones. According to some sources the new phones are planned to take over the mid range and budget segment again.