Happy New Year 2075 B.S. to all of our readers. It is the Nepali new year which is also new year of Hindu Calendar. Samsung Nepal is offering lots of discounts, cashback and offers to its customers on this occasion. Companies all around the world have holiday and festival schemes to celebrate the happiness. The company is providing limited time offer on its smartphones and consumer electronics lineup.
Company is calling it "Naya Barsa ko Umanga, Samsung Sanga". This means new year's happiness with Samsung. They are offering new price on wide range of their products now. This includes almost all of their product lineups from TV, Fridge, AC, Mobiles and so on. Samsung showcased some new product on their Forum 2018 and any of them are already available on the market.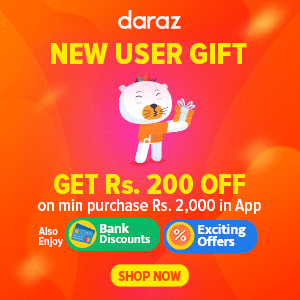 For this new year 2075, Nepali consumers will be able to get cashback from 12-15% on any LED and Smart TV. They are also providing 50 Mbps Worldlink subscription with NETTV for 1 year on selected Smart TV models. People can get 11-15% cashback on selected refrigerators as well. Samsung is giving 10% cashback, Air Purifier and 22 Kg detergent free with its flagship FlexWash Washing machine.
Above mentioned offers are only available till May 13th 2018. That is about full month of Baisakh. Samsung is also dropping price of their popular smartphones for this season. The new price list is as follows.
| | |
| --- | --- |
| Samsung Galaxy S9+, Galaxy S9 | Rs 99900, Rs 92900 |
| Samsung Galaxy Note 8 | Rs 96900 |
| Galaxy S8+, S8 | Rs 79990, Rs 69900 |
| Galaxy A8+ | Rs 59900 |
| Samsung Galaxy J7 Pro | Rs 30900 |
| J7 Prime 2 | Rs 37990 |
| Galaxy J7 Max | Rs 26390 |
| On Nxt | Rs 23990 |
| Galaxy J7 Nxt | Rs 20990 |
Nepal has many festivals and holidays so companies keep bringing new schemes. Generally we see that it is profitable to buy stuff during such offers. If we keep eye on regular price, companies actually do cut down MRP. If you are also one of the person who is in need of new phone or new electronics at home, this is a good time to buy. Last year the company had Monsoon Splash offer as well. We will see more offers in future and do keep an eye on them.