Samsung Plaza has launched its new service for exchanging old Samsung phones with a new website or platform Arkophone. This is a service that provides estimates for old Samsung devices. Users can go to the nearest Plaza or showroom to sell their old phones or tablets and get a new one after online evaluation. This is a really great service because it is what we all were needing, Many third-party sellers and retailers in Kathmandu provide mobile exchange offer. In the past, they usually used to do such offers in festivals but now, they run all the time. Arkophone exchange or evaluation service is official and users can get estimates online very easily.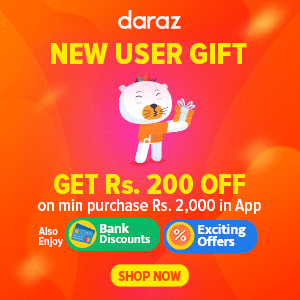 Selling old device is a very big concern among all users. We all want security for the future because we know phones get old. We need new phones when our devices age or when newer and powerful models come out. Selling in second hand market is a popular option but the price, value, negotiation and finding customers are some big challenges. This new service of Samsung helps in this case because users can easily get an evaluation online on the website. The platform gives evaluation according to model, warranty, condition, issues, bills, and accessories.
Also Read: Latest Samsung Mobiles price in Nepal
Currently, the Arkophone exchange service has Samsung devices on the list. They are providing evaluation for Smartphones, Tablets and Featured phones. In the smartphone section, there is an option to choose A, M, J, On and C series. This means users can't sell their old Core, Y, and Grand, series models. In the flagship section, there are options for S series and Note Series phones. We did the evaluation of a few phones and they were really reasonable.
How to get an evaluation of mobile using Arkophone
Before starting the exchange process, users need to know the price of their phone. It is always best to know the estimated price of your second-hand device. The evaluation is done online and users can do this within a few minutes. Please follow the below-given steps to get an estimate of your old Samsung mobile, smartphone, and tablet.
Open the Arko Phone website ( arkophone.com ).
Select the type of your device (Example: Smartphone, Tablet, Featured phone).
Find your series and select it (Example: S series, M series, J series).
Select the model you have ( Example: Note 9, Galaxy A20, Galaxy M10).
Click continue and choose the options and buttons that ask for conditions and issues.
Select problems on your smartphone or devices if there are any.
If you have a warranty, original bill and all accessories, do select them as well.
You can confirm your evaluation and send them details to confirm or you can also make a counteroffer by sending details.
Owners need to go to the Samsung Plaza to sell or exchange their device after an online estimate.
Customers can purchase a new phone from Samsung showroom at MRP.
This offer currently only allows exchanging and selling Samsung handheld products (HHP). So users can't sell phones of other models. We have found that third-party exchange services also provide really good value. We tested this Arkophone exchange service and for the Galaxy Note 9, it shows Rs 57,696. To be honest it is around the second-hand market price these days. Devices on warranty with all accessories get more value. Price is decreased drastically if there is any problem. This is normal because no one gives more for a faulty product.
Samsung Plaza and authorized resellers
This service is only available in some selected places. There are 14 Samsung exchange points and sellers in Nepal right now. They might increase the points soon in the future. For now please visit these places to exchange your old mobile device or contact them.
Durbarmarg: 4230378,4230382
Civil Mall: 4252281
Boudha: 4493388
Pulchowk: 5555686
Baneshwor: 4781911
Nayabazar: 4383500
Bhaktapur: 6619102
Kumaripati: 5553742
Nagarjun Trading House (Pokhara): 061-532187
Butwal plaza: 9857016099
Trimurti Radio and Watch (Narayanghat): 056-571491
Manakamana Electronics (Nepalgunj): 081-411066
Kritima Electronics (Dharan): 9852045080,9842025187
Mahendra Ratna Store (Birtamode): 023-543301
Estimation service and Exchange
Usually, people do the estimation of smartphones in shops. There are no set of rules and limitations. So everything depended on their mood and rules. Here Samsung has a bar with set maximum value and the Arko phone website shows the maximum price, the company can offer for the old phone or tablet. Users can get the maximum price for their old Samsung phone if it is in pristine condition. Many people take really good care of their phones and this can give good value.
If there are more scratches, broken screen and not working feature then price decreases. In the website, there is a list of problems and users can select them if there is any. This does decrease the evaluation of old mobile or device. When everything is done, users get final offering price and if it is acceptable then users can confirm it using IMEI number and their details. After that, the estimate can be taken to Samsung Plaza and showroom in order to sell your old device and buy a new Samsung phone.
Samsung mobile exchange service was what we were needing and here it is. It is very good because they are also accepting Tablets. Selling tablet in second hand and exchanging is pretty hard but here we get the option. One thing the Arkophone service shows is the importance of the VAT bill, box, and original accessories. Other third-party exchange service providers also give a good price when there are all genuine and original accessories. So next time you buy a new device, keep everything safe.