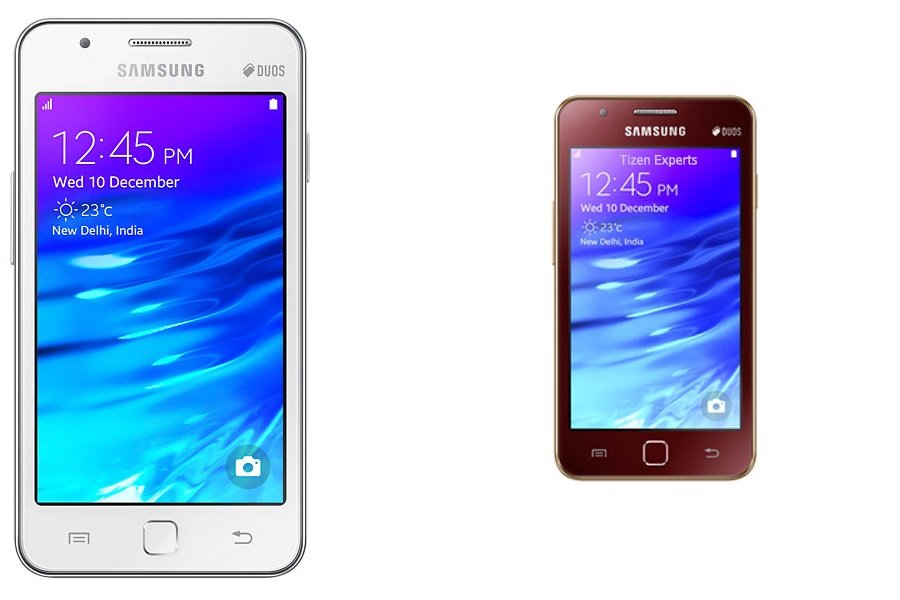 Samsung just released the new Samsung Z1 in the Nepalese market. It came after 5 months of international release. The phone is a special one because it is not like ordinary Samsung Galaxy phones. Samsung Z1 launched with the new Tizen OS. It doesn't have Android so it will be a new experience for the users. Tizen is Samsung's own OS and is used to power Samsung Televisions. According to the company, it will be different and the company claims it has an easy fast interface.
In the new press release sent to us, the phone has been made public today. The Samsung Z1 is an entry level cheap phone with low range specifications. It is just alright to be a smartphone in 2015. This means it has a bare minimum amount of hardware to survive. Z series phones are very different than Samsung's Galaxy J series, E series and A series of phones. However, the phone is interesting because of a newer operating system. It is not any special version of Android. This is fully Samsung's own operating system. It shows that the company is working good with its software department.
Tizen OS is currently used by this phone Z1 and a few of their TVs. According to the company they are planning to expand its use. Tizen has its own apps and framework. It has its own app store. As it is not Android users won't be able to download anything from Google App store. First, let us discuss the hardware specifications of this phone.
Samsung Z1 Specs and Details
Below we have mentions specs of this new phone and it shows that the phone has very very minimal hardware power. We also have to consider that the price of the Samsung Z1 in Nepal is Rs 7490 ($70).
| | |
| --- | --- |
| Processor | Spreadtrum SC7727S with 1.2 GHz Dual Core processor |
| RAM | 768 MB |
| Internal Storage | 4 GB |
| GPU | Mali 400 |
| Display | 4″ PLS TFT with 480×800 resolution |
| OS | Tizen OS V 2.3 |
| SD Card | 64 GB Maximum |
| Camera | 3.15 MP Back/ VGA At the front |
| Battery | 1500 mAh |
The specifications are not much promising but the phone has 3G support. The battery can hold up to eight hours of talk time on a good 3G network. The processor is only dual core which is not recommended in 2015. The main back camera uses 3.15 Megapixel sensor and the front side has VGA camera. We can't complain about anything in this price range. The only new thing here is the Tizen OS.
Also Read: Second Generation Android One Vs First Generation
It looks like this new OS can run in lower-end hardware as well. The price is reasonable for this phone. But the thing that can drive the potential customers away is its software. As the operating system is new and many people don't know about it. People haven't used it much and it has a low user base internationally. Therefore it is certainly true that people of general category won't risk their investment. People are now immersed in Android and many people will surely be reluctant to get a phone of a totally different environment.
Tizen OS and Users
This new operating system is developed by Samsung and they want it to spread. As we can see here, they are now putting it in a smartphone. However, we can see that they are not taking big risks with an expensive budget and mid-range smartphones. They are testing here with cheap entry level phone. This seems like they are testing the market first. Well, to be honest, this is their new software and most people don't have experience with it.
There is no big app store, there aren't many developers and experts out there. Android is old and many people are expert in it. There is a huge user base and there are many forums to get help as well. We can't say that new software is bad because we have to see how it performs in the future. If Samsung is pushing this, it means they have big plans and determinations. They are already shipping phones with apps loaded because people can't find outside and sideload them. Tizen and Z1 are new of smartphone users and there is much to explore. But for average users who is going to invest their saved money in a smartphone, we recommend buying other Samsung phone like Galaxy J1 instead of this.