Majority of international and national companies in Nepal and India celebrate Dashain by providing various discounts and offers to customers. People are also accustomed to buying new electronics during festival season. Dashain and Tihar are the biggest festivals of Nepali and this is opportunity for companies to do a good sales.
Sony's offer has already started and will end on 19th of Kartik. The company has lots of products in the market. Product portfolio includes Xperia smartphones, PlayStation, audio accessories, headphones, Television, Camera etc. They are one of the pioneer of technology and gadget industry globally. Official distributor Nepa Hima is offering PlayStation 4 with a game and two controllers at Rs 55000.
Most of the people are interested in buying smartphones. Sony is providing offers on newly launched the new Xperia X series and old smartphones too. The updated and discounted price list is given below.
| | |
| --- | --- |
| Xperia Z5Dual | Rs 64000 |
| Xperia X | Rs 58500 |
| Z3 Compact | Rs 44000 |
| XA Ultra | Rs 43000 |
| M5 Dual | Rs 34000 |
| Xperia XA | Rs 30000 |
| C4 Dual | Rs 23500 |
| E4 Dual | Rs 10000 |
We have listed the price in decreasing order of price. We wanted make it easier for people who buy phone by looking at the price. Xperia phones are praised for the solid natural form factor.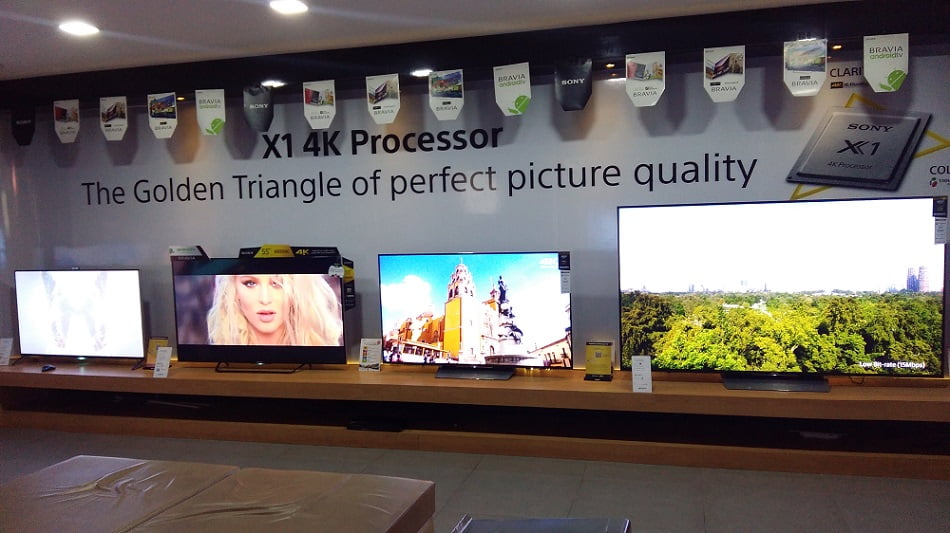 Televisions
TV are also very popular product of this Japanese company. Price of the models have been reduced and Sound system is being provided as a gift with almost all the TVs. There are 4K UHD TV with their original X1 4K Processor. Price range starts from Rs 391000 and ends at Rs 977500 for UHD sets. Cashback also ranges from Rs 69000 to Rs 172500. Free sound system being gifted are also worth a lot. Their price also range from Rs 41000 to Rs 110000.
In the Internet series TV, we have got huge range of products. Price starts at Rs 40750 and ends at Rs 214200. Customers will get a free Blu Ray Disc player or DVD Player with selected models. Maximum products are provided with huge cashback offer. Cashback amount starts at Rs 7750 and ends at Rs 40000.
Various companies are offering huge schemes and discount, we encourage you to make the purchase by looking at the offers. It is a really good season to get new things.