On the auspicious occasion of Nepali New Year 2075, Sony Nepal is offering discounts on their television sets. The scheme is called New Year 4K Offer. This is 2076 offer that is especially giving discounts on 4K Sony TV. The company is stating that they are giving a flat 30% discount on selected models. There are about 9 numbers of 4K models and 3 other normal FHD Internet TV.
Nepali TV market is slowly growing towards higher resolution. Most people have LCD and LED panels at around 42″ and 32″. The 32″ ones mostly have 720p resolution. They are either at 1280×720 or 1366×768. Then a few owners with big screens have 1920×1080 resolution. Very few people buy 4K TV as they are expensive and we don't have much content as well.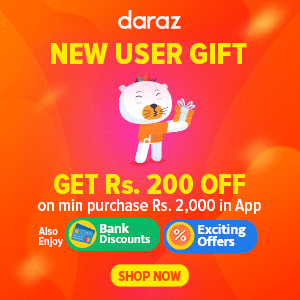 Digital TV service providers in Nepal don't serve UHD content. Many of the broadcasting companies don't even record at that resolution. Many are just starting to broadcast in 1080p full HD resolution. It will definitely take some time for local news channels and entertainment channel to pick up the quality game. However, 4K consumption is a bit on rise in Nepal as people are accessing new platforms such as Netflix, YouTube, and Amazon Prime.
YouTube has lots of videos in UHD resolution and many of them are even in HDR. Netflix is also available in Nepal and it also has a great collection of series at very high resolution. As people are now having access to high bandwidth internet at their homes, they are consuming content from these places. So these TV sets can be great for such customers at this time.
Sony TV Offer Price for New Year 2075 Offer
The discounted price of the 4K Sony TV models are as follows:
| | |
| --- | --- |
| KD-55X8000E | Rs 1,61,000 |
| KD-55X7000F | Rs 1,33,000 |
| KD-49X7500F | Rs 1,27,400 |
| KD-49X7000E | Rs 1,13,400 |
| KD-49X7000F | Rs 1,13,400 |
| KD-43X7500F | Rs 98,000 |
| KD-43X7500E | Rs 98,000 |
| KD-43X7000E | Rs 89,600 |
| KD-43X7000F | Rs 89,600 |
All these sets have 4K HDR and use X-Reality Pro engine. This technology is used to enhance the quality of high-resolution images. Sony is renowned for its picture quality and color reproduction. Some models also have Triluminous display which produces great color. Sony Nepal is also selling some FHD Internet  TV on discounted price as listed below.
| | |
| --- | --- |
| KDL-48W652D | Rs 86,250 |
| KDL-43W660F | Rs 68,625 |
| KDL-32W602D | Rs 44,625 |
These are some great deals if we see the MRP. Nepa Hima Trade Link is the authorized distributor of Sony products for Nepal. You guys can visit their showrooms at Kantipath near Jyoti Bhawan, Labim Mall or Sherpa Mall.
Suggestions
Some Sony TV in this sale has Android TV OS and Linux OS which is great for people who use the internet. Mostly the users can easily use apps and video streaming sites. We recommend our readers to buy according to need and their infrastructure. If you only watch normal TV service provided by your provider using Set Top Box then, a 1080p panel may be enough for you. But if you have access to UHD HDR content through online streaming service and have sufficient bandwidth then 4K panels make sense.
Big and high-resolution panels won't make pictures better until and unless you have the right quality content for it. While purchasing, make sure you have good enough space in your room as close viewing is bad for eyesight and will also affect the viewing experience. There is a minimum distance that should be maintained. If you are buying a good TV, do consider investing in a good sound system as both vision and sound make a perfect experience.