Security in mobile phones can be a top priority for some people. For them, the glorious Turing phone is here to save the day. People nowadays save and keep a lot of private data, information, pictures, videos, etc on their phones. Privacy is one of the biggest concerns for them. However, some people have mission-critical and business secret data that needs top protection. This is where the Turing Phone comes in. It has been marketed as an unhackable phone. It is a newly announced smartphone that is coming with the highest security features, a new modern design, and a very solid body.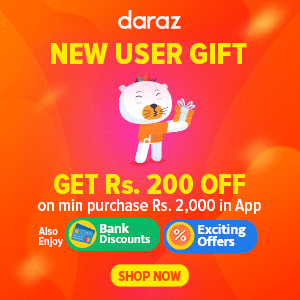 Apple iPhones have a very good reputation in security and privacy. It is because they have a dedicated encryption system. Samsung also has Knox which is certified by many security firms and agencies. Knox is also hardware-based and it is very secure. In the race for top-notch security, we have a new phone. Here comes a phone named after a famous man in the field of cryptography "Alan Turing". Turing Phone is a new product from a new company.
The announcement of this new device has created really good hype due to its proposed protection level. This looks like a splendid solid device with top of the line security and features. It has smart edges, industrial design, futuristic look, stronger body, cooler looks and it is also waterproof.
Turing Phone Specifications and Overview
The phone consists of a 5.5" display with 1080×1920 FHD resolution. It has a 2.5 GHz quad-core Qualcomm Snapdragon 801 processor paired with 3 GB of RAM. Snapdragon 801 is a 32-bit processor which has Adreno 330 GPU. The Turing Phone is running a new Android 5.1 Lollipop. Just like Samsung Galaxy A5 and Galaxy E7 there is a 13 MP rear camera that is capable of recording 1080p videos. The front side of this phone has an 8 MP selfie camera. There is actually a non-removable 3000 mAh battery on the inside to provide power.
There are few variants of the Turing Phone with different storage capacities. However, they are not cheap because there is no SD card support. The 16 GB model costs $610, 64 GB model costs about $740 and 128 GB model costs $870. These prices are in the range of flagship phones from other manufacturers.
Also Read: Apple iPod 6th Gen with 64-Bit Processor
Industrial
Build and Modern Design
The Turing phone looks like a really promising device as it is using the best-in-class build elements. It uses "Liquidmorphium" or liquid metal which is a strong alloy of Aluminium, Zirconium, Copper, Nickel, and Silver. It is tougher than Titanium which is quite fascinating. The phone has solid geometrical built with sharp edges. This might attract some or bother some people a little bit. But considering its power, we can let it pass. There is a fingerprint scanner on the side for biometrics. The phone is also coated with a waterproof hydrophobic nano paint coat.
There is no micro USB port or 3.5 mm headphone jack. It uses magnetic connector technology to charge the phone. It looks like a technology that Apple uses in its MacBook. As there are no headphones, so we are only left with Bluetooth as the last option. According to the company, this is to reduce the number of options to access the phone using hardware connectors. The back of the Turing Phone uses textured high-grade plastic which looks unique.
Also Read: Samsung Galaxy J series vs Galaxy E series
Security As The Key USP
If you have seen the movie "The Imitation Game" or read about Alan Turing, you might know about him. The movie shows Alan Turing and cryptography which is a very vast and complex field. This phone is named after Turing as respect. Moreover, this phone is a special device with powerful cryptography power. There is special hardware or a security chip for cryptography. The main part here is a public key and private key stored on that chip of the smartphone. A private key is like the master key which will decrypt any data or communication encrypted by anyone using the public key. This makes communication safer.
Turing phone uses Google Android and Google already has lots of features for security. They are always finding new measures and patching the old bugs. Other big name manufacturers like Apple and Samsung also have a pretty good security system. Anyways this phone shows a lot of promise in security. It might be really good and useful for the enterprise and other hi-tech users. According to the company, there will only be a production of 10,000 pieces.