Teletalk Pvt. Ltd. is the authorized distributor of Colors Mobile since 2009 for the Nepalese market. They have been launching many phones in Nepal. Now they introduced two new exciting budget smartphones. Their latest mobile Colors Xfactor Elite E-10 is the hottest smartphone in the market right now. It is grabbing a lot of attention. Without letting the heat down, the company just launched new Colors X Factor series with Trend T20 and Colors P30 mobile. These are both starting range budget smartphones with entry-level specs.
Many people don't know that Colors is a Nepali company. They actually have supply in India as well. But most people saw Indian ads and they have the impression that it is an Indian brand. However, that is not true. These days smartphone manufacturers are targeting the biggest consumer group which is budget or entry level segment. It is the biggest user group but there are many enthusiasts and lovers who buy high-end expensive smartphones as well.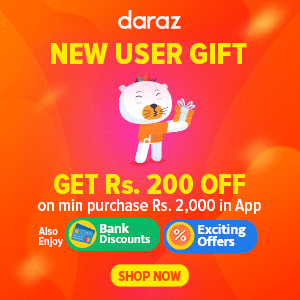 Colors is all about the budget market. Their main customers buy phones under Rs 25,000 ($250) bracket. Most of their sales revenue comes from bar phone and feature phone sales. The company is now working hard to tap the smartphone market as well. So they keep launching new mobile models. This time we have Trend T20 and Pride P30.
Colors X Factor Trend T20
This new phone has a 4.5 inch IPS LCD screen with 768X480 resolution. It has a dual core processor and 512 MB of RAM and 8 GB internal storage. The Xfactor Trend T20 supports a maximum of 32 GB external SD card. The phone has a 5 MP camera at the back and 0.3 MP at the front side. This is impressive for a phone of this price. Gradually we are seeing very good improvements in terms of camera.
Also Read: Latest Colors Smartphones Price in Nepal
In terms of battery, there is a 1500 mAh battery inside. This is small in size in comparison with other big competitors. But for a phone with this kind of specs and size, it will suffice the needs. Colors claims to have provided better design and technology with this phone. However, it is still running on Android 4.4.2 KitKat. The phone doesn't have much bloatware so it is good on that part.
The Trend T20 comes with some basic sensors like light and gravity sensors as well. The price of Colors Xfactor Trend T20 in Nepal is Rs 7,365. The company is also providing a free flip cover with this phone. People love free goodies with their purchase. This is a basic level phone that is meant to provide Android experience to starters.
Colors Xfactor Pride P30
It is the most cheaper in this new Colors X Factor series. It comes with more cut downs to bring budget-friendly 3G smartphone to customers. The Colors Pride P30 has a 4" WVGA LCD screen with a resolution of 768X480. Under the hood, we have dual-core processor, 512 MB RAM, 8GB internal storage and same 32 GB external SD card support. This phone is also running on Android 4.4.2 KitKat OS.
The rear camera is 5 Megapixel and the front is still 0.3 Megapixel. This isn't much of a trim down. Similarly, the battery is also 1450 mAh which is not much of a downgrade. If we roughly compare the hardware specs of these two new phone Pride P30 is not loosing much. The price difference is about Rs 1000 or $10 and people don't miss out much. The price of Colors Xfactor Pride P30 in Nepal is Rs 6,100.
Impression and Comparison
The company has tried to target the budget users and even in that group the entry-level users. These phones have 512 MB of RAM so we can't complain about not having Lollipop because it requires 1 GB of RAM. The pixel count of the cameras is actually quite impressive for the price. It isn't that great but will help you take good enough photos and you can do a decent 3G video conference as well. Usually, the lower end phone doesn't have such a higher power camera. Colors has put a lot of effort into its new Xfactor series.
We have seen many mid range and expensive phones with no OTG support but these phones actually support them. So users can enjoy music, video from their pen drives as well. This is one of the things we like in these models. Here we can see that Colors is trying to give out the best specs at the lowest price. At these price ranges, big companies usually don't play. They don't have many smartphones for this range because the margin is less. So, the Pride P30 and Trend T20 are here to give options to people. And they are good options for people who want a new Android phone at a cheaper price.