All companies in Nepal organize Dashain Tihar scheme each year. It is because people buy new items for themselves and their family members during the festivals. Moreover, people do a lot of electronics and gadget shopping in Dashain and Tihar. Therefore electronic companies organize campaigns and schemes for the festivals. This year also there is a special Vivo Nepal Dashain Offer for 2078. The new Vivo offer is valid from 1st October 2021 to 30th November 2021 (15th Ashwin to 14th Mangsir). Everyone can participate in this scheme by purchasing a new Vivo smartphone from exclusive shops or Vivo authorized retailers across Nepal.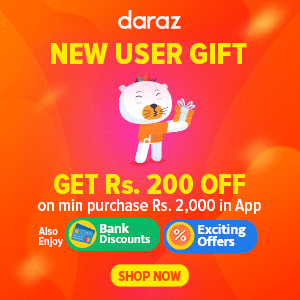 Many of you may be willing to buy a new smartphone at this festival. It is common practice in Nepal and India. Actually, companies drop prices, provide gifts, and give additional services during the festival season. Vivo Dashain offer is also doing the same by providing different gifts to its customers. In this scheme, the company is giving home appliances, consumer electronics, smartphones, and headphones through lucky draw. All of the results of the lucky draw can be obtained on the spot after purchase.
Also Read: Xiaomi Nepal Dashain Offer 2078
There are also financial programs such as no-cost EMI options and zero down-payment. We have a separate article on how to buy Vivo mobiles on EMI. In order to get EMI or installment option, your purchase must be above Rs 15,000. Basically, we can buy any Vivo smartphone in the market as long as you have a credit card from select banks. A debit card can't be used to get EMI service. You need to apply for a credit card first to be eligible for this financial scheme.
Vivo Nepal Dashain Offer 2078 Details
This Dashain Tihar offer from Vivo is being called "Vivo Ko Bahar, Sampanna Pariwaar". The entire scheme is mainly revolving around the lucky draw. In the lucky draw, there are different prizes for smartphone customers. In the entire campaign, different people can win different prizes after purchase of any Vivo smartphone. The prizes include earbuds, smartphone mount, Vivo bag, Bluetooth speaker, Anker Soundcore Space NC, Vivo V21e, laptop, and LG home appliances. The campaign banner also shows TV, washing machine, microwave, refrigerator, and vacuum cleaner. However, the company has not provided us with exact details on those consumer electronics products.
Related: Samsung Nepal Dashain Offer 2078
In the Vivo Dashian offer, each day 10 people can win earbuds. Similarly, each day 3 lucky people can win a smartphone mount. Likewise, each day 2 customers can get a Vivo backpack and one lucky winner can get an Anker Bluetooth speaker. One lucky winner can get an Anker Soundcore Space NC headphone every two days. Finally every week, 1 lucky draw winner can get a Vivo V21e smartphone and another 1 customer can get a laptop for free. Ultimately there is a bumper prize of home appliances. Two customers will get the bumper prize during the entire Dashain Tihar campaign.
The whole process takes a few steps to participate in the lucky draw. First, purchase a Vivo smartphone and then scan the activity QR code on the flyer available in the shop. Provide required information like name, phone number, IMEI number, shop name, area, and press submit. Spin the wheel instantly, and you can get results on the spot.
Also Read: Sony Dashain Tihar Offer 2078
Vivo Smartphones to purchase in Dashain Tihar of 2078
If you want to purchase Vivo smartphones then the company has few models to offer. Vivo Nepal has quite a few offerings in the market. Their latest models from the Y series are Vivo Y53s and Y1s. Similarly, the 2021 V series models are Vivo V21 and V21e. Among all, Vivo V21 is an impressive camera-centric phone with powerful internal hardware. It has Dimensity 800U processor, 8 GB RAM, 4000 mAh battery, 64 MP main back camera with OIS, and 44 MP selfie camera with OIS. Then there is Vivo V21e which is the water down version of V21 with Snapdragon 720G processor, 8 GB RAM, 64 MP back camera with EIS, and normal 44 MP front camera. Vivo Y51 is another mid-range device with Snapdragon 665 chipset, 128 GB internal storage, 8 GB RAM, 5000 mAh battery, 48 MP main camera, and 16 MP selfie camera.
Related: Vivo Mobiles Price in Nepal
There are many other models to choose from as well. Therefore study every smartphone in your budget carefully, read their review, watch their impressions and then only purchase.
Vivo Festival Offer Status
As of November, over 12,000 customers have bought Vivo smartphones and participated in the scheme. According to Vivo Nepal, over 500 gifts have been distributed to customers through the Dashain special Lucky Draw. Customers have received gifts such as AirPods, Bluetooth speakers, and headphones. Many customers have received gifts and the company has given over 400 prizes. The offer is actually valid till November 30th of 2021 so customers still have a chance to win exciting products. The date has been extended a second time because the previous end date was the 14th of November. Till November 14th people can buy Vivo smartphones and win gifts like home appliances, laptops, headphones, speakers, and more.