In 2017, Vivo entered Nepal and they are very active in the smartphone market since then. The company has achieved a lot in a small time frame in both the Nepali and international markets. Vivo has launched a lot of smartphones in different segment till now. They will continue this in the future as well. The company focuses on R&D, and market trends to cater to the best products to the users. This has allowed them to become one of the top brands in Nepal. So we are covering the story of Vivo Nepal's 3 years journey.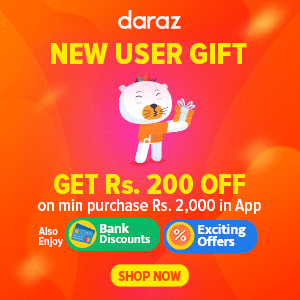 Vivo was established in 1995 in China. Then in 2005, it started as smartphone brands. Then they stepped in Nepal in 2017. Currently, they take the 5th position in the global smartphone market share according to data from IDC. Vivo now has three service centers and more than 1000 retail stores in Nepal. They are showing a good growth rate. People are also providing good feedback on their smartphones. Vivo has three smartphone ranges in Nepal. They are S Series, Y Series, and V Series. The S series is trend-oriented, the Y series is style-oriented with affordable pricing, and the V series is innovation-oriented.
Also Read: Vivo Mobile Price in Nepal
These series include different models in multiple price ranges. Vivo caters to users in all segments. They offer budget range phones, mid range, and high-end smartphones. Each one has its uniqueness and specialty. No company can get success without hard work. Vivo also has a good track record, and they are keeping that on. They currently have 9 R&D centers plus five production bases globally. In the research and development center, the developers do research in the field of 5G, AI, hardware improvement, and software improvement.
Taking the right path
The right path to success in any industry is knowing what people need. Then the next step is solving the problem or serving the need. This is what Vivo Nepal's 3 years journey has been. The company has catered different smartphones to the market in different segments. This means they offer mobile phones to people with different needs and budgets. It is important to satisfy the needs and also build trust in a brand. If a customer is not satisfied with the purchase, they don't become loyal, and they choose another brand for the next purchase. But as we see, Vivo has taken 5th place in global market share in Q1 2020 and one of the top positions in Nepal. This shows that they have taken the right steps and gained loyal customers.
Vivo Mobiles PR says that their description is given by the Chinese word "Benfen". It means doing the right things and doing things right. Vivo Nepal says that they focus on credibility, customer service support, improving buying, and after-sales support. They want to offer localized products with global technology and benefits. The company is also very proactive in new technology. They are one of the first companies to launch a 25 MP camera on mobile. They also launched the first phones with a finger-print scanner and pop-up camera in Nepal. This shows that they are very forward in launching devices with cutting-edge technology.
Vivo targets young generation with its devices. This means they also develop and bring out features meant for the new generation. They have smartphones with features focused on camera, selfie, gaming and entertainment. These things come in highlight and are more focused. However in the process of making these aspects better the core internals also get better. Therefore overall phone becomes in quality.
Nepali Market for Vivo and 5G Future
The Nepali market has remained a significant place for Vivo. They have invested a lot, and they are continually improving their strategy for further improvement. Vivo says they have strategic plans for strengthening market presence in Nepal and for long-term economic development. A company's presence in a country creates many opportunities and markets. Nepal is on the way to technical, infrastructure, and economic development. Vivo also wants to do the same and grow together with the Nepalese youth and economy.
Our youths demand new and latest technology. We want cutting edge gadgets, smartphones, and features. Vivo works on this and launches phones with new technology in the market. They have always shown this with their special phones and launches. As we said earlier, Vivo is one of the first companies to launch phones with an in-display fingerprint scanner and a pop-up camera. They are the ones who keep ahead of their competitors and bring new technology as fast as they can. This shows their interest and investment in the market. For example, Vivo V15 Pro was launched in September of 2019, and it was very popular for the camera and design. According to the company, the Vivo V19, V9, Y90, and S1 Pro also got a very good response for their specs and features.
Vivo wants to put its roots deeper into the market and become popular among the users. According to Q1 2020 IDC data, they have 12.3% of the Nepali smartphone market share. Vivo is also working with retailers, distributors, and employees to get involved in the "Make In Nepal" initiation. The company is also gearing up for the 5G revolution. They believe many people will shift from feature phones to smartphones in this revolution. They are coining the new 5G embedded smartphones as "Intelligent Phones". It shows that Vivo is gearing up for the future, and they are heavily invested here. They are stepping on the pillars of success and creating an even better future for Nepali consumers.