Vivo Nepal has completed its third anniversary, and they are now organizing third sales carnival this year. Vivo sales carnival usually happens at the same time each year. These are festival time sale which covers Christmas and Gregorian new year. This time Vivo sales carnival 2020 is being organized from 12th December 2020 to 5th January 2021. The carnival is happening with Daraz 12.12 sales, and people can benefit from that in online shopping. According to the company, there are discounts on selected handsets. Then there are gift hampers for customers, including price drops.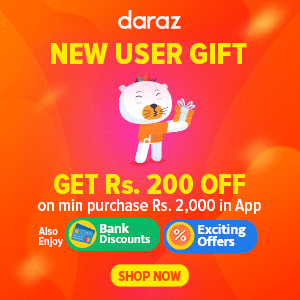 Vivo Nepal always drops the price of the few smartphones during the sale each year during carnival. They also offer gifts and other goodies. Similarly this year, people can get benefits on both online and offline channels. However, there can be more benefits to shopping online. There are all the original discounts and offers while purchasing from the online channel. But if you make a purchase through Daraz, you can get other benefits including free shipping. As we know the Vivo mobile sale starts on December 12th which is the day of the Daraz 12.12 sale. So, you can make a smartphone purchase there and can get few discounts. Daraz themselves also provide gifts, lucky draw and payment offers.
Vivo Nepal's 3 years anniversary was just a few months ago. The company started three years ago and they now have a good share of the market. They have phones in high-end, mid-range, and budget segments. This includes smartphones from the V series, S series, and Y series. In 20201 the company will bring even better products to the Nepali market with technology and features.
Vivo Sales Carnival 2020 Details
The company is giving discounts on three smartphones in both offline and online. This includes vivo V19, vivo S1 Pro, and vivo Y12. There is a price drop of a minimum of Rs 2,000. Here are the new updated prices of these smartphones.
| | | |
| --- | --- | --- |
| Models | Discounted Price | Old Price |
| Vivo V19 | Rs 43,199 | Rs 45,999 |
| Vivo S1 Pro | Rs 33,790 | Rs 36,790 |
| Vivo Y12 | Rs 19,090 | Rs 21,590 |
In the list, we can see that there are three phones from all segments. There is a high end phone, mid range, and budget smartphone. According to the latest press release from Vivo, there is a partnership between them and Daraz. During this carnival and 12.12 sale, Daraz will provide free shipment to customers. The company will also provide a regular 2% to 3% discount on the purchase of new Vivo smartphones. Daraz is also going to provide few customers with a Rs 2100 voucher.
According to the company, Vivo S20SE, Y30 and Y91C are the best selling smartphones. The Vivo Y20 and V20 are in the hot sales section and they are also trending in the market. There are other models in the sale as well. People can purchase them and win gifts and prizes. We looked through Vivo's official online store in Daraz and found these discounted prices of other models.
| | |
| --- | --- |
| Vivo V20 | Rs 44,492 (8/128 GB) |
| Vivo V20 SE | Rs 37,134 (8/128 GB) |
| Vivo Y30 | Rs 26,050 (4/128 GB) |
| Vivo Y30 | Rs 21,915 (4/64 GB) |
| Vivo Y20 | Rs 19,579 (3/64 GB) |
| Vivo Y11 | Rs 17,249 (3/32 GB) |
| Vivo Y91C 2020 | Rs 13,962 (2/32 GB) |
To get these prices, you need to apply coupon codes given in the online store. These MRP are special and they are the final checkout price after applying a coupon for a discount. This means there is the benefit of shopping online. We suggest purchasing only from Daraz Mall because that is the official store.
Additional Gifts and Prizes
The company is going to give gifts and prizes to lucky winners in this carnival. There are screen replacements, power banks, earbuds, and a TV. One lucky customer can get a 43″ Smart LED TV. 6 lucky customers can get Earbuds with 18 months warranty. 10 lucky customers can win powerbank with 18 months warranty. 1500 lucky customers can get free screen replacement service with a 1-month warranty. These are the main gifts that will be awarded to lucky people.
The deals are going to be available for both offline and online channels. Every customer can participate in the lucky draw. Vivo will announce lucky draw and gift hamper winners on its Facebook page each Friday at 12:00 PM during this whole scheme. Vivo Nepal's Facebook has over 800,000 followers. They have been in the Nepali market for 3 years and they have more than 1000 retail partners around the country.