Xiaomi started as a company in 2010 and it has just been 9 years. On July 22nd of 2019, the company announced its entrance in Fortune 500 global list. The list is very reputed all over the world and it is compiled by the famous Fortune magazine. According to the PR we received, Xiaomi corporation is in 468th position. They also hold position number 7 in Internet Service and retail sector list. They are the youngest company in this year's list.
The company is also young in age and they are youngest in the list. Xiaomi is yet to celebrate its 10th anniversary. In a small time, they have achieved a lot. The data show that the company's revenue in the last fiscal year was around 26 million USD. They also made a profit of around 2 million USD. The company states that they don't take a margin of more than 5% in their smartphones. This is why their phones have better hardware and price is reasonable.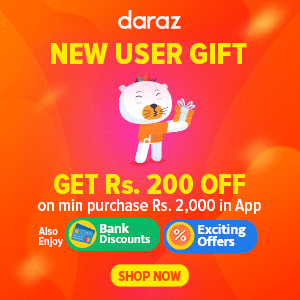 Company's founder, Lei Jun thanked users and Mi fans all over the world for their support. He also said that the company has changed its strategy, management, and product lineups. The company has shown tremendous growth over the years. It is leading and china and currently number one in the Indian market. They are also leading brand in Nepal and many other countries. They have many smartphones, gadgets and IoT products in the market.
Growth over the years
Mostly Xiaomi is known as smartphone manufacturer all over the world. However, they have many gadgets like Mi bands, power banks, WiFi router, air purifier, masks, laptops, and many other things. They sell products according to regions so everything is not actually available everywhere. Over a period of 9 years, the number of product lineup has increased. They make products that people want at a reasonable cost. The latest Redmi K20 Pro, Redmi Note 7 Pro, and older Pocophone F1 are some of their best selling devices.
In 2012, Xiaomi had sales revenue of about US$ 1,453.72 million. And in 2017 the sales revenue was around US$ 14,537.21 million. According to a market intelligence firm named IDC, Xiaomi takes 4th global position in smartphone shipment volume. They sell products in 80 countries and they are in the expansion process. Their new strategy is "Smartphone+AIoT dual-core strategy. This is what they will be working in the future from now. In this strategy includes smartphones, AI and IoT (Internet of Things).
Service Center Expansion
Making into Fortune 500 is a big thing and this comes at a cost. The company needs to invest in growth and regular improvement. As the number of customers is growing day by day, Mi Nepal has opened a new service center for them. The company inaugurated a new service center on the fifth floor of Tamrakar Complex in Newroad. The inauguration was done by county GM Sourabh Kothari and Mi Fans including Rajendra Dulal of Nepalitelecom.com and Bimal Man Shrestha of PhonesInNepal.com
Xiaomi Nepal is constantly launching new products specially catered for the market. They have improved the pricing since they officially stepped in Nepal last year. It has been a few years and they have got good impressions in mind of Nepali consumers. However, we all have even higher expectations and we want to see them achieve even greater heights.