Xiaomi Mi A2 is now officially available in Nepali market. We have this device since it was announced on the official launch day. Last year, Mi A1 was a huge success and it still is. Xiaomi turned the market around with its affordable Android One device. They are offering stock Android with great hardware at the price point. This year they are doing same with Xiaomi Mi A2. This phone is replacing the old champion and we are testing it. So these are our impressions on new Mi A2.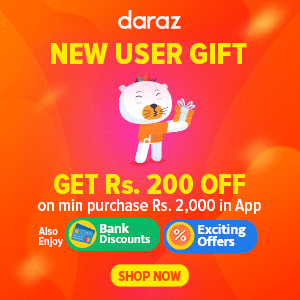 Lets talk about the hardware specs of the Xiaomi Mi A2 first. This smartphone comes with a 5.99″ IPS LCD screen on a very slim body. It also packs a Snapdragon 660 SoC with octa core processor. That chip comprises of 2.2 GHz and 1.8 GHz quad core sets. In Nepal we get 4 GB RAM model which has 64 GB storage. This is good because it has no micro SD card support now. The price of Xiaomi Mi A2 in Nepal is Rs 30,999.
This phone is now having a new chip and better specs than previous A1. Also the body is now much slimmer. It has a curved arc back design and is nominally thick at center compared to sides. This thin body also carries 3000 mAh battery that is giving about 5 hours of screen on time. On the camera department, we have some 12 MP+ 20 MP f/1.8 cameras at back that can shoot videos at 4K 30 fps and 720p 120 fps. Front side bears a 20 MP f/2.2 sensor which takes some of the prettiest looking selfies.
Xiaomi Mi A2 Best Features and Impressions
OS: Everyone knows the best part of Mi A1 and Mi A2 which is Android One. This smartphone runs on Android 8.1.0 for now and is on the verge of getting Android Pie update soon. All Android One phones have stock Android and get guaranteed update for 2 years. Xiaomi has just tweaked the camera a al little and put just few apps. This OS makes the phone fluid and smooth to use. It is super fun to use such clean OS with no bloatware.
Read More: Xiaomi Redmi 6 Impressions
Camera: Next we most like is the camera of this smartphone. We already stated its hardware in the upper part. In depth if we look, we get 1.25µm sensor with 12 MP camera and 1.0µm sensor with 20 MP camera. We took many photos and they were very amazing. The low light shots are amazing and we didn't expect this from a camera of this range. We showed some of the photos to some friends and even they didn't believe that this thin phone took it.
Xiaomi Mi A2 supports fast charging and the charger in the box does a good job in charging it fast. It now embraces USB Type-C which is very good sign but it has removed SD card support and 3.5 mm headphone jack. To compensate for that company is providing USB Type-C to 3.5m jack adapter with the box. We tested some headphones and the sound is also good. Fingerprint scanner is also super fast and there are no complaints.
We are testing the Mi A2 now and till now there we are liking it very much. Xiaomi should keep up with this because these kind of phones are special and everyone loves them. Keep updated with us for more extensive review in future.