The festival season is here and Xiaomi Nepal is also hosting the Dashain offer for this year. Many electronics companies are also running different campaigns for the festival season. Dashain and Tihar are the main shopping festivals in Nepal and India. People get bonuses, holidays and they shop for new items they need. This heavily includes clothes, smartphones, and consumer electronics. This year there are different prizes in Xiaomi Nepal Dashain Offer 2078. People can win daily, weekly and bumper prizes by purchasing Mi TV, Xiaomi smartphones, or POCO smartphones. Actually, there are two campaigns from Xiaomi Nepal. One is the "Dashain With Mi" campaign and another one is "Mi Leko Chaina". The "Dashain with Mi" campaign is under the tagline "Mahaparbha Ko Umang".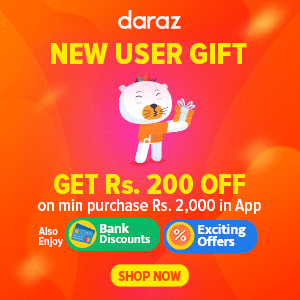 People usually buy new products during festivals. Actually, people want to buy new products because they have some incentives like a festival bonus and deal offers from companies. Everyone wants to get more for their money. So companies provide different schemes, discounts and offer to move more products. On the other hand, consumers want to take benefit of time and score a good deal on the product they want. Both parties are benefitted in this time. This is why Dashain and Tihar's offers are very big in Nepal.
Also Read: Samsung Nepal Dashain Tihar Offer 2078
It is now a trend to buy electronics and gadgets during festivals. In past, it was more clothes and food but now there is a shift towards gadgets as well. People are spending more on consumer electronics, computers, laptops, and smartphones in festival offers. Companies have learned this and they also provide various offers to cater to the need of Nepalese shoppers. Like all other companies, Xiaomi also caters to its customers each year with different schemes for festivals.
Xiaomi Nepal Dashain Offer 2078: Dashain With Mi
Dashain with Mi is a scheme that offers exciting prizes on the purchase of different products from Xiaomi. In this program, people can win different prizes on a daily and weekly basis. People need to purchase Xiaomi smartphones, Poco smartphones, or Mi televisions to participate in this. Then all that is needed to do is submit the serial number of the TV or IMEI number of the phone in a portal provided at Xiaomi Nepal's website with few personal details. All registering customers become eligible for winning different gifts.
In daily prizes, there are 60 units of Mi Watch Lite and 120 units of Mi Portable Bluetooth speaker. Similarly, for weekly prizes there are 4 units of Redmi Note 10 Pro and 4 units of Mi TV 4A Pro 43″. Finally there are bumper prizes which include 4 units of Mi 11 smartphones and 4 units of Mi TV 65″. The company will announce results each week on Wednesday at 5 p.m through Xiaomi Nepal's official Facebook page through live stream. This "Dashain With Mi" scheme is valid from September 1 of 2021 to October 15th of 2021.
Also Read: Latest Xiaomi Mobile Price in Nepal
In total, a lot of people can win these prizes. All of the products of each type of prize are very good and useful. Most importantly TV and smartphones as gifts are very amazing. Very few companies host such big campaigns. In addition, Mi is also having watches and speakers for prizes. Those are more in number and many people can get them.
Mi Leko Chaina: Heavy Discounts on TV
Xiaomi sells all ranges of televisions in Nepal. They have a good collection of options for Smart TVs in the market. Among the two Xiaomi Nepal Dashain Offer, "Mi Leko Chaina" is the special scheme for TV only. In this program, Xiaomi Nepal is simply providing big discounts on their television sets. The discount ranges anywhere from Rs 3000 to Rs 40,000. Therefore we can say that there are heavy discounts on Mi TV. These big price cuts are to introduce people to the Mi television ecosystem. The latest discounted price of Mi TV in Nepal for Dashain offer 2078 is as follows.
| | | |
| --- | --- | --- |
| Models | MRP | Offer Price |
| Mi LED TV 4A 32 | 38,999 | 34,999 |
| Mi LED TV 4A 40 | 44,999 | 39,999 |
| Mi LED TV 4A 43 Horizon | 49,999 | 46,999 |
| Mi LED TV 4X 43 | 64,999 | 54,999 |
| Mi LED TV 4X 55 | 89,999 | 79,999 |
| Mi LED TV 4X 65 | 149,999 | 109,999 |
If you are planning to buy new smart TV then Xiaomi is offering very good offers. In my view the 32″ TV at Rs 34,999 is a very good deal. However the Mi LED TV 4A Pro 32 just has an HD panel with 1366×768 resolution. Most people actually buy 32″ or 43″ TV because those fit well with Nepalese standard rooms. So in a sense if you want a sharp screen with full HD resolution and a big panel then go for Mi LED TV 4A 43 Horizon else go for the Mi LED TV 4A 40. The 40″ TV from Xiaomi has an FHD screen and is price friendly in the current offer.