Xioami Nepal announced price drop on selected models. They are now cutting down price of 4 smartphones. This includes 3 Redmi devices and 1 Mi device. Out of these 4 models, 3 phones were launched about 6 months back. Xiaomi India is also cutting down price of older models and it was a much needed move. As Xiaomi Nepal drops price of 4 smartphones, some of these models will become great choice for lower budget. All these are budget range mobiles.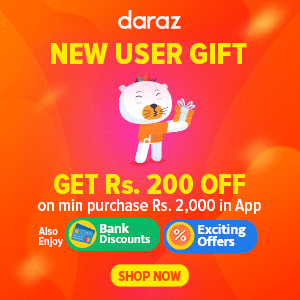 The company is reducing price of Mi A2 Lite, Redmi 6, Redmi 6A and Redmi Note 5 AI. These are permanent price cuts and not temporary or occasional. The press release states that these are some of the best selling phones of Xiaomi. They also state that company will be focusing more on consumers in 2019.
Xiaomi is just dropping Rs 1500 at max on certain models. Some have Rs 1000 cut while some has Rs 1500 cut down. The new price of the Xiaomi smartphones after price drop are as follows.
| | |
| --- | --- |
| Redmi Note 5 AI | Rs 26,499 (64 GB), Rs 21,999 (32 GB) |
| Mi A2 Lite | Rs 19,999 (32 GB) |
| Xiaomi Redmi 6 | Rs 15,499 (32 GB) |
| Xiaomi Redmi 6A | Rs 11,999 |
The Note 5 AI is one year old and it has newer replacement or successor which is Redmi Note 6 Pro. In terms of price deduction, Redmi 6A and Redmi 6 got Rs 1000 shaved off. Mi A2 Lite got Rs 1500 reduced of its total price. The Note 5 AI 32 GB got Rs 1500 reduction while the 64 GB got just Rs 1000 cut down.
Xiaomi Redmi 6 and Redmi 6A Specifications
Both of these mobile phones are very similar to each other. They have same screen size, same battery size and lot more common things. Lets first see the specs of Redmi 6 to get clear idea.
5.45″ IPS LCD screen with 720×1440 screen resolution
Helio P22 Chipset with 2 GHz octa core processor
3/4 GB RAM and 32/64 GB inbuilt storage
3000 mAh Lithium Polymer battery
12 MP + 5 MP f/2.2 cameras at back
5 MP f/2.2 camera at front
In case of Redmi 6, the price drop is only on 32 GB model. If we see the 6A, the change is in processor, storage and camera. The Xiaomi Redmi 6A has Helio A22 chipset instead of Helio P22 which is in 6. The RAM options are 2/3 GB and storage options are 16/32 GB. Here also the company is slashing price of 2 GB variant.
2/3 GB RAM
16/32 GB Internal storage with 256 GB SD card support
Helio A22 Chipset with 2 GHz octa core processor
13 MP f/2.2 main camera at back side
5 MP f/2.2 front camera
3000 mAh Lithium Ion battery
Mi A2 Lite Specifications
This is a very special phone because it has Android One. Very few phones in Xiaomi's portfolio use stock Android. The Mi A1 was hugely popular and likewise Mi A2 Lite is also very popular for that. It is closely priced to many good phones such as Note 5 AI and Note 6 Pro. The specs of Xiaomi Mi A2 Lite are as follows.
5.84 inches IPS LCD with 1080×2280 screen resolution
Qualcomm Snapdragon 625 SoC
2 GHz octa-core processor with 3/4 GB RAM
32/64 GB on-board storage and max 256 GB memory card support
4000 mAh Lithium Polymer battery
12 MP and 5 MP f/2.2 cameras at rear side
5 MP f/2.0 camera at the front side
This is a good phone for people who want pure Android experience at budget. It now runs Android 9 Pie and that adds FM radio feature which wasn't present at past. The Mi A2 Lite also supports external SD card where as Mi A2 didn't have this support.
Note 5 AI is still a very good phone for the price if you are into that. The price cuts are good step and we hope that Xiaomi also reduces price of other good models such as Mi A2. We also wish to see Redmi Note 7 in Nepal soon. All and all it is a good step and it may be sign of good coming this year.