We talked about Xiaomi Redmi Go few days ago and now it has been launched in Nepal. It is company's entry level smartphone. Xiaomi Nepal aced our expectation and launched the phone in price tag cheaper than we expected. This is a sub $100 phone and the price is also well near international price. Nepal is among first few countries to get this mobile. The official Xiaomi Redmi Go price in Nepal is Rs 8,999. It is a 4G compatible phone with Android Go OS.
The Redmi Go is going on sale from 2019 March 3rd on all platforms including brick and mortar stores. Black and blue color models will be made available in Nepali market. Xiaomi doesn't have many good budget or entry level phones in this price tag. The sub $100 or Rs 10,000 price bracket is a big market but many companies don't serve here. Xiaomi is now stepping in this market gracefully with a phone that has the best software for the phone for this range.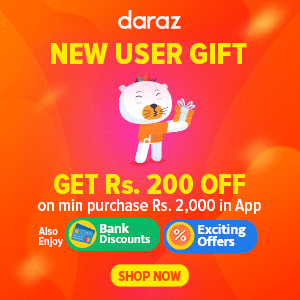 Xiaomi Redmi Go has Android Oreo Go operating system. It is very watered down and basic version that can run smoothly on low power hardware. This means the OS isn't bloated and heavy on the system. It is Android OS developed by Google specially or lower end phones. This means Redmi Go can perform all the basic tasks with ease and won't be bogged down from heavy skin and bloats.
Xiaomi Redmi Go Hardware Specs
These are the specification of this new Android Go delight.
5″ IPS LCD Panel with 720×1280 screen resolution
Qualcomm Snapdragon 425 SOC with 1.4 GHz quad core processor
1 GB RAM and 8 GB Storage
Maximum 128 GB micro SD card support
3000 mAh Lithium Ion battery
8 MP f/2.0 rear side camera
5 MP f/2.2 front side camera
We can see that Xiaomi who is always strong on processor side is using the older Snapdragon 425 chipset. This is where they are cutting corners for this phone. As we said earlier many big and reputed companies don't cater this market well. It is very positive to see a company like Xiaomi to step here with budget option.
Read More: Cubot J3 Full Review
Redmi Go comes with 1 GB RAM and 8 GB storage which is very very basic and looks like hardware set that a phone must have to survive. Then there is 3000 mAh battery and 5″ LCD screen with HD resolution. At back users get 8 MP camera and at front they get 5 MP camera. There are bare minimum specs for a phone in 2019 but we have to take one special thing to assess this phone. This is Android Go because it changes things drastically.
Software is very important part of phone and a light software always helps in low power mobile phone. Android Oreo Go OS is very light and works well on low specs phone. Well Android Go does strip features like Lite apps to compensate for performance in phone of this level.
Redmi Go Impressions
We clearly state that this phone is the most basic phone which has the minimum hardware that anyone must have while buying a smartphone in 2019. It is for the low end and entry level segment. In the market there are many phone at this price but they are loaded with heavier UI which slows them. Xiaomi's approach of Android Go in this phone is a very good one.
It seems like a good phone that can act as a second phone for some people or be the starting handset for people trying to adopt smartphone and Android. This is a very good step and we like how Xiaomi is doing with few phones. Mi A1 and Mi A2 had Android Go which was amazing. We hope they continue this practice of pure Android and Go operating Redmi Go.