Xiaomi Redmi Y3 is a new addition to the Y series. This lineup is popular for camera power. Xiaomi Nepal launched Redmi Y3 which is a budget focused selfie-centric smartphone. Redmi Y3 comes with 32 MP front facing the camera and 12 MP camera at back. This shows the focus on the selfie camera. At launch, the price of Xiaomi Redmi Y3 in Nepal is Rs 18,499 for 3 GB version and Rs 21,499 for 4 GB version.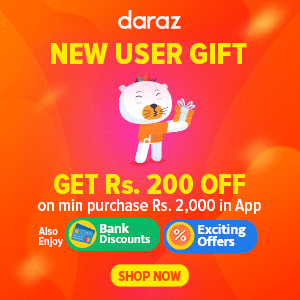 The pricing of the phone is very close to the previous Xiaomi Redmi 7. However, the prices are close, there are some benefits to the new Y3. Xiaomi is packing this new phone with Snapdragon 632 chipset, 4000 mAh battery, and 6.26″ screen. On top, there is Gorilla Glass 5, USB Type C and 1080p 60 fps video recording as well.
There some very good features in this new smartphone. Xiaomi is calling the 32 MP camera a "Super Selfie" camera. The notch also has a new name and they are calling it a dot notch. There is new protection provided by P22i. This means there is one thin extra layer or coat that provides phone from scratches and water splashes. Redmi Y3 came to India just a few weeks back and it has now made its way here.
Redmi Y3 Specifications and Audit
Qualcomm Snapdragon 632 Chipset
6.26″ IPS LCD Panel with Gorilla Glass 5 Protection
720×1520 screen resolution
3/4 GB RAM
32/64 GB Internal storage with 512 GB SD card support
4000 mAh Lithium Polymer Battery
32 MP f/2.2 Front facing camera
12 MP f/2.2 2 MP rear side cameras
Android 9 Operating System
The Snapdragon 632 chipset comes with an octa-core processor. It has two sets of 1.8 GHz quad-core processors to get a total of 8 cores. This is a balanced processor as both quad-core sets are of the same frequency. Snapdragon 632 is better than Snapdragon 625 and HelIO P22. This should give it a slight edge in performance. Redmi Y3 has a big screen at 6.26″ with dot notch at the top. The dot notch holds the 32 MP camera that can take videos at 1080p.32 MP images are very high in resolution and should contain a lot of details.
Xiaomi Redmi Y3 comes with different storage models. The base one comes with 3 GB RAM and 32 GB storage while slightly expensive one comes with 4 GB RAM and 64 GB storage. Similar to Redmi 7, there is a 2+1 card slot design which holds both SIM cards and memory card in a single tray. There is a 4000 mAh battery inside which means it can go through two days regular use easily.
Cameras on the back are 12 MP and 2 MP. The main camera is accompanied by a smaller depth sensing module. This setup can take videos in 1920×1080 resolution at 60 fps. High frame rate recording is getting common in Xiaomi phones and it is a good thing.
Other Features and Impression
Remi Y3 also has 10W fast charging. Fast charging is great to have in any phone. For phones like these with giant battery, it is always cherry on top. We are happy that Xiaomi is now pushing fast charge for its budget smartphones as well. The phone's front camera takes benefit of pixel binning technology to get such high-resolution images. It also gives it better performance in low light.
Xiaomi's official website claims that Redmi Y3's battery can support 10 hours of video playback and 9 hours of gaming. Those are some bold claims and if they do provide such long gaming sessions, it is great.
Overall, the Xiaomi Redmi Y3 is an impressive phone. It has a quite faster processor, big screen, powerful selfie camera at budget. Additional features such as Gorilla Glass 5 and fast charging are other good things to have. We also like the fact that there is USB Type-C ports. Most manufacturers leave such thing but such small things matter.
In total if we see, Redmi Y3 is a very good option for people or mostly youths who need a new budget-oriented phone with the good selfie camera, a large battery, bigger camera, and added screen protection. If you want to get a normal selfie camera but still have the same powerful rear camera and battery plus features but save some money than Redmi 7 is the best option.