Almost after 1 year of YouTube Offline launch in India, Nepal got the new update. This service has come for both iOS and Android apps. This feature now allows users to save or download the videos in three selected qualities. Videos become available offline, and the main purpose is to allow users to experience buffer-less playback. This update is available for the countries with slower internet connection for this phase.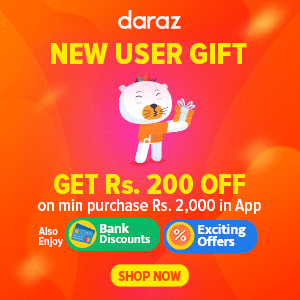 YouTube offline was first launched in the Philippines, India, and Indonesia for the first phase. Now Nepal, South Africa, Nigeria, Ghana, and Kenya are getting this new service. We first tested this feature in India and that was awesome. Now that YouTube Offline is here in Nepal, we can expect a better playback experience. We are also expecting the launch of Google Play Books and many other features. The target is to provide people with video contents for slow internet or absolutely no network.
The feature is really helpful in many senses. This can be compared to offline map service as well. Suppose we need the video for a short period of time for showing to friends or watching in a place where there is no internet. Or let us suppose you have slow internet and mobile data. In that case, video struggles to buffer and quality also goes down. There are hiccups and experience is bad. In this case this offline feature can help people.
How to download YouTube videos offline
The concept is very simple. Users can save or download videos in selected qualities in their phone and watch it later. In order to use these features, all you need is the regular YouTube app. Make sure you have the latest version and there is empty space on your phone. Just watch any video and below the video, there is a button saying "Download". Just click on it and select the video quality you need and start the process.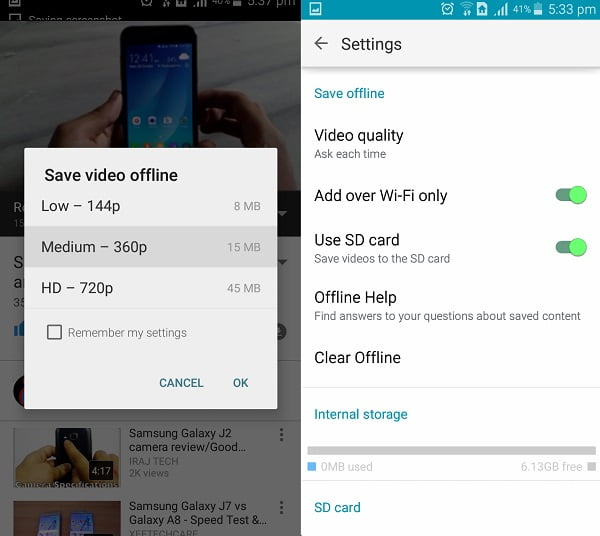 YouTube changes the video quality automatically if set to "auto". Many users experience a sudden quality loss during playback which occurs to slow internet speed. With this new feature, users can save videos at a selected quality. Therefore there is no quality change during playback and it is nicer.
Also Read: NTC Friends and Family Scheme
There is a limitation in YouTube Offline. Strictly music videos can't be saved but videos like comedy, tech review, tutorials, many other genres can be downloaded. Available settings for video downloading are 144p, 360p, and 720p for now. All the videos are available in the offline video menu under the users tab. This means you need to log in to your Google account to access and save the video files. These videos storage location can be set on or off for SD card and also be deleted from the device storage. We recommend always using WiFi because the data is still very expensive.
Experience and New Updates
There are some other limitations in this new feature as well. The offline videos need updating regularly. So it needs an internet connection in about 48 hours. Videos may also get deleted after a long time if they are not updated and accessed. Except for these things, it is a great feature and people can enjoy the videos in leisure time without worrying.
Recently YouTube Red was launched in USA. The links and options are becoming available for users all over the world. But the page shows that it is just exclusive for the US only. This is the new premium feature that allows users to watch videos without ads at $9.99. By this way creators also earn money. This feature will be extended to other countries soon. Consumers can download and save videos for offline purpose with YouTube Red in US.